Hello pretties!
I hope you are having a lovely Sunday and relaxing so I'll keep my article short, but I'm guessing you may enjoy a first look at Dior Splendor Holiday 2016 Collection. The information I gathered over the past few days is preliminary, is definitely not complete or official but so you can have an idea about what's coming for holiday 2016 from Dior and I bet you'll have some savings to do. My interested goes directly to the new entries of Diorific Matte Lip & Cheek Fluids in red tones.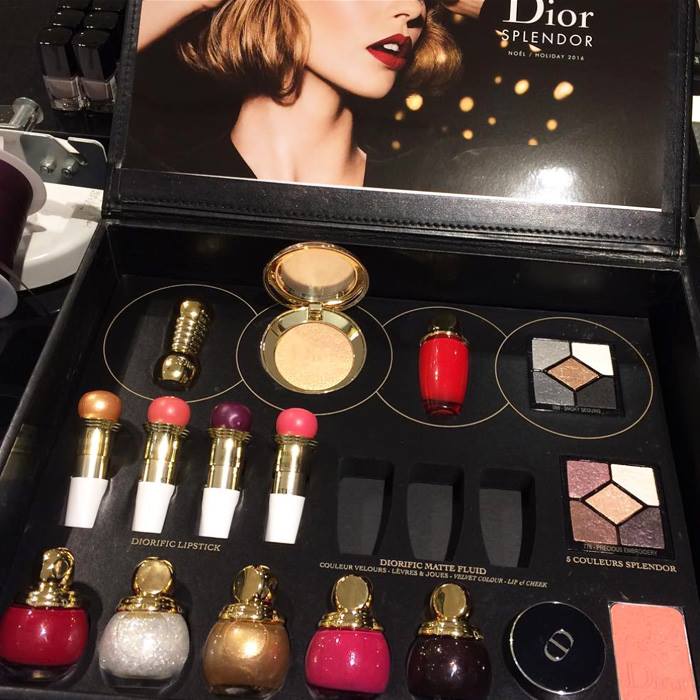 Availability
International Launch Date – beginning November 2016
U.S. Launch Date – October 2016
Dior Splendor Holiday 2016 Collection
Dior Splendor 5 Couleurs Collector Palettes – Limited Edition
776 Precious Embrodery
Smoky Sequin
Diorific Lipstick
Available in 4 shades.
Diorific Matte Fluid Lip & Cheek Velvet Colour – New & Limited Edition
001 Pleasure
002 Marvel
003 Treasure
004 Luxury
Check them all + swatches on my Instagram photo.
Diorific Vernis – Limited Edition
001 Nova
328 Golden
779 Precious
850 Splendor
899 Cosmic
Diorific Golden Powder – Limited Edition
Dior Nude Air (Repromote)
Dior Blush
I will definitely update or re-post once I'll gather more info and hopefully I'll be able to post some sneak peek photos. So far it surely looks like this year's Holiday budget deserves a raise as I'm definitely spotting some interesting items in this collection.
Photo source: Zuz