Hello beauties!
Dior Platine Fusion Metalizer Eyes & Lips is one of the six shades launched as part as Dior Metallics Fall 2017 Collection. A few days after I blogged the collection I went to Dior boutique only to discover it arrived a bit early that I was expected. You can check out swatches for the rest of Dior Metalizer Eyes & Lips on my Instagram. That day I showed you live swatches Insta stories so if you are following me, you know I'm constantly posting sneak peeks. Not all Dior Metalizer Eyes & Lips shades look that great on the lips as they look on the eyes. I tended to get the purple shade as well, but I was advised not to, if I wanted it for the lips.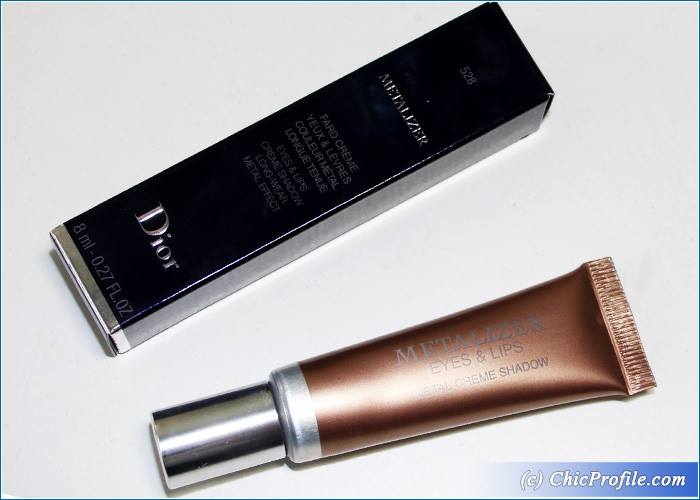 Where to buy:
U.S. – Now Dillards, Nordstrom, Saks, Macy's, Neiman Marcus
Dior Platine Fusion (528) Metalizer Eyes & Lips (£17.00/ $25.00 for 8 ml / 0.27 fl oz) is light-medium, rosy-peachy bronze with a silver sheen and a high metallic shine. This color is so vibrant, rich and pigmented that just made me fall in love with it from the first swatch. It's so luminous and reflects the light beautifully.
The formula is very creamy, while the consistency is so light and liquidy. It spreads on so easily and blends effortlessly even by using your fingers. I wanted to get that shade that will work on the lips as well so I choose Platine Fusion. Is the kind of shade that works also as a liquid highlighter due to the luminosity and metallic shine. You have to be careful though when you apply it because it is very intense.
Dior Platine Fusion Metalizer Eyes & Lips – Used on the Eyes
I tried it both ways. Applied on bare skin but also on top of an eyeshadow primer. Adheres well on bare skin and it dries down super fast to that intense, metallic shine. If I still touch it, I can pick up a bit of shimmer but has no fall-out. My favorite way to wear this creamy eyeshadow is under a powder eyeshadow. You can also use it to brighten up the inner corner of your eyes or underneath the brow bone. It looks absolutely beautiful for an evening makeup look.
Dior Platine Fusion Metalizer Eyes & Lips – Used on the Lips

Since this product can be used on the lips as well, I had to give it a try. I was thinking that a lighter shade like Dior Platine Fusion will work great with nude colors. I did tried it on its on, applied directly on bare lips, but also paired with different kind of lipstick colors.
You can see from the swatches bellow that on its own the color looks patchy, because the formula is very liquidy, almost watery. So it doesn't have an opaque coverage, but it shows an intense luminosity. I prefer it do add a bit of Dior Metalizer Eyes & Lips over my lipstick in the center of my lips to add luminosity. If I want to lighten up darker colors like browns and burgundy I will mix them with a bit of metalizer. Do I have to mention how revives a boring lipstick? That is of course if you prefer changing a creamy or matte finish into a metallic one.
Wore on its own I have to say the color doesn't last long. I had bare one hour wear with this formula. If you'll also have something to eat then you can say goodbye to the color.
On the lips as well on the eyes it feels incredibly weightless. It comes in this small squeezable packaging so please be careful and apply only a tiny bit amount of product. 🙂
I think it can also be mixed with creamy textures, as I said I wore it as a highlighter as well.
SHOP THIS POST
Enjoy more photos…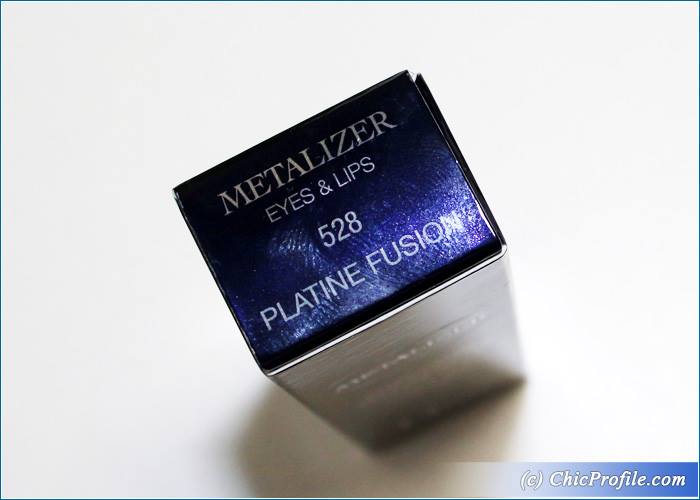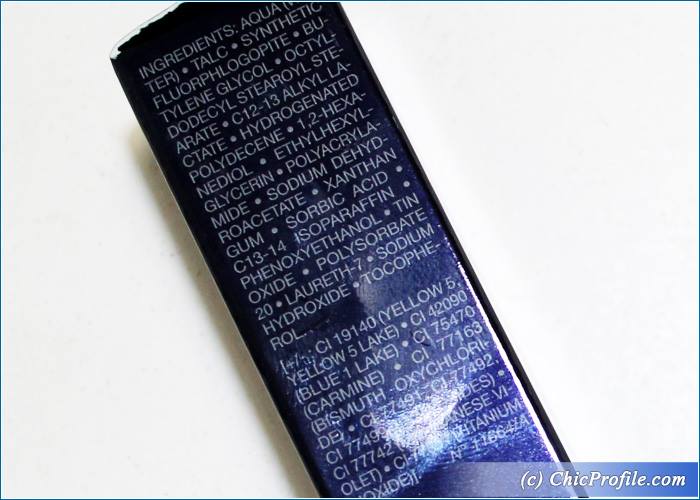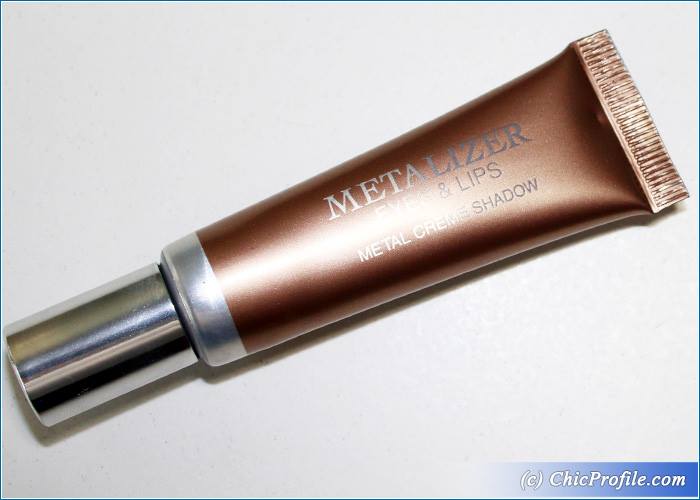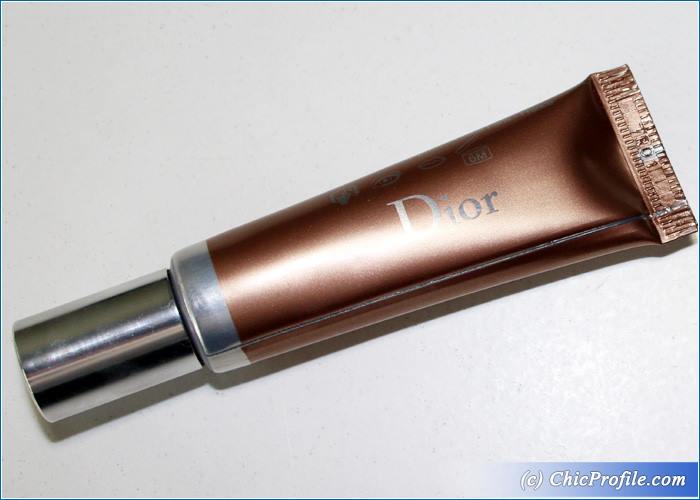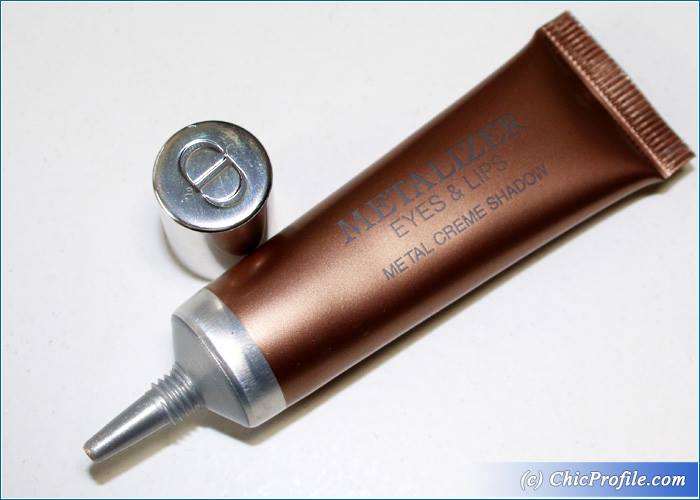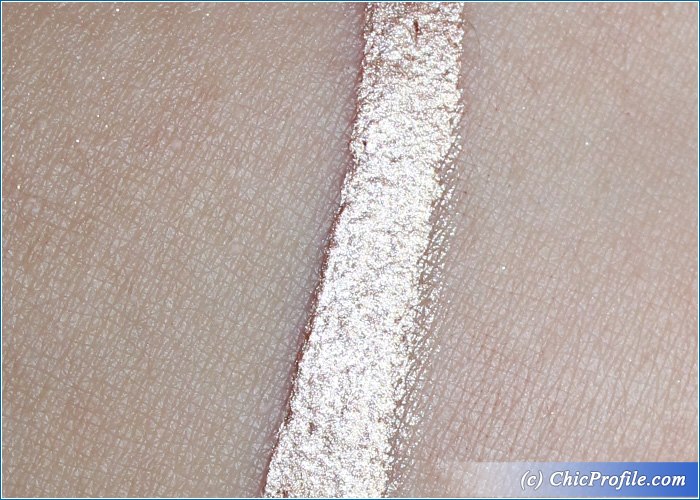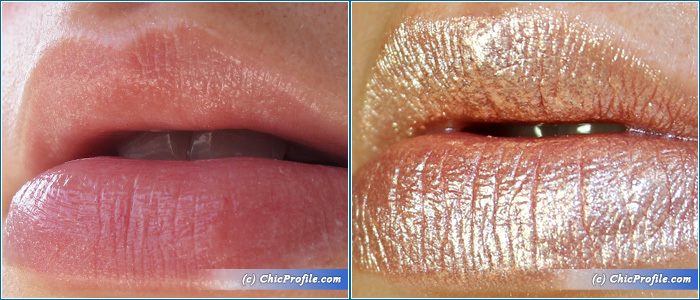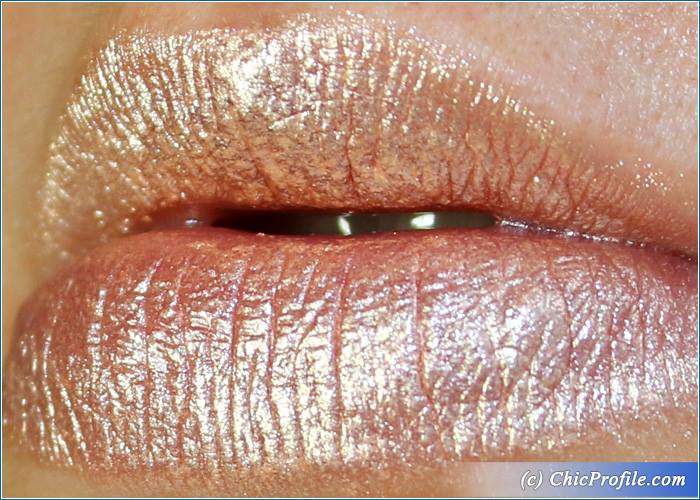 I also bought Dior Rouge Dior (481) Hypnotic Matte Couture Colour Lipstick so don't forget to check out my review for this one as well. 🙂