Hello beauties!
Dior launched One Essential Serum which is described as an universal beauty ally of all women, whatever their age or skin type.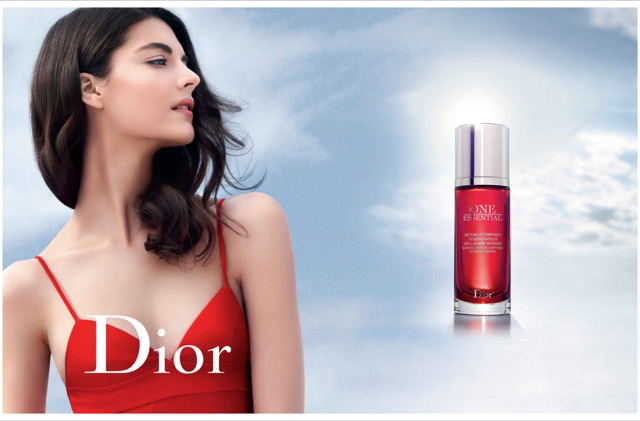 Enriched with Red Hibiscus extract from the Dior Garden in Burkina Faso, One Essential targets 100% of toxins identified at the heart of the cells and intensely re-energizes the skin. One Essential is the 1st fundamental daily skincare that combats these toxins by reinvigorating the elimination process in order to restore the skin's luminosity.
Availability
U.S. Launch Date – now @dior.com
China Launch Date – 1 July 2014
A three-dimensional action:
DETOXIFIES: it continuously eliminates toxins and frees the flow of energy at the heart of the skin.
REGENERATES and ENERGIZES: it optimizes the correct functioning of cells.
BOOSTS: it boosts  the effectiveness of ingredients** of your usual, subsequently applied skincare by up to 4 times.
Instantly, facial features are smoothed and the skin glows with an even purer radiance. It appears revitalized as its beauty and original energy are restored. Day after day, the skin is intensely regenerated, full of life and deeply revitalized with a new "breath" of life and energy.
One Essential's fresh, quickly-absorbing texture revives the complexion and instantly infuses it with radiance, without a pearlescent or tightening effect, nor a greasy feel.
Enjoy more photos…