Hello beauties!
As always Dior Holiday 2018 Palettes & Sets will be launching earlier than Dior Holiday 2018 Makeup Collection. Like every year, we will have a Couture Palette for eyes and lips, another couture lip palette and one for the eyes. Adding to these palettes makeup, skincare and fragrance sets will be launching as well.
Follow me after the jump for a short preview. If you want to see more photos of the makeup items you can check out my Instagram page.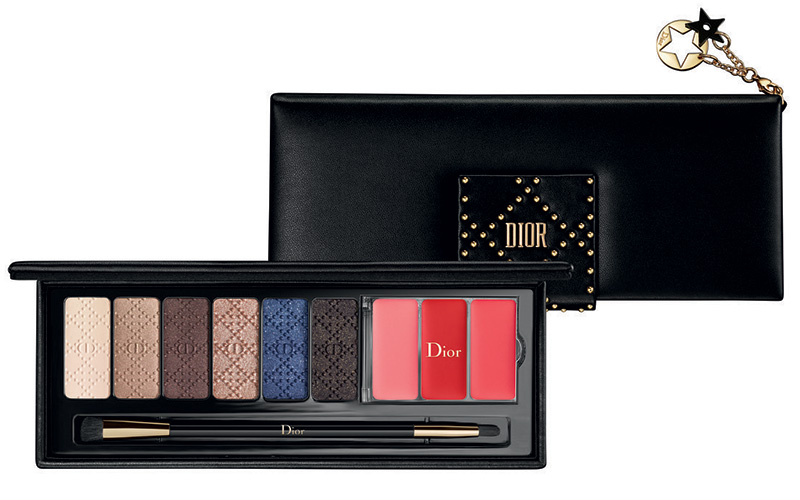 Availability
U.S. Launch Date – Soon at Nordstrom, Neiman Marcus
Dior Holiday 2018 Palettes & Sets
Basically we have again the annual Dior Couture Eyes & Lips Palette featuring six eyeshadows and three lip colors. Different pattern this year but basically the same nude shades that I've seen every year, the only newness I can say is the blue-navy eye color.
Moving on to Dior Couture Lip Palette featuring five lipsticks. The colors range from a classic nude to a natural pink, followed by shades of red.
Dior Couture Eye Palette includes five eye shadows with new pattern this year but the color range is the same as seen in previous years. Not really a holiday newness so moving on.
I have for you just a few of Dior Holiday 2018 Sets that will be launching. You will definitely have a wider variations of holiday 2018 makeup, skincare and fragrance sets. I just choose a couple of them to show you.
The new Dior holiday 2018 skincare sets will contain products from Prestige, One and Capture Totale range. If we are talking holiday fragrance sets then you can choose any combination that will feature the classic J'Adore perfurme and Miss Dior.
I'm curious to know if you are excited about Dior Holiday 2018 Palettes and Sets. Do these types of sets still excite you and make your heart bounce when you see them? 🙂
Enjoy more photos…