Hello beauties!
There are still a couple of good months left until we get to see Dior Cosmopolite Fall Winter 2015 Collection (info, photos) but as we are getting closer to the launch date, new information and photos appear. This time I wanna give you a quick of one of the new upcoming Dior Cosmopolite 5 Colours Eyeshadow Palettes which features mostly earthy tones, a subtle pink and a probably a navy blue.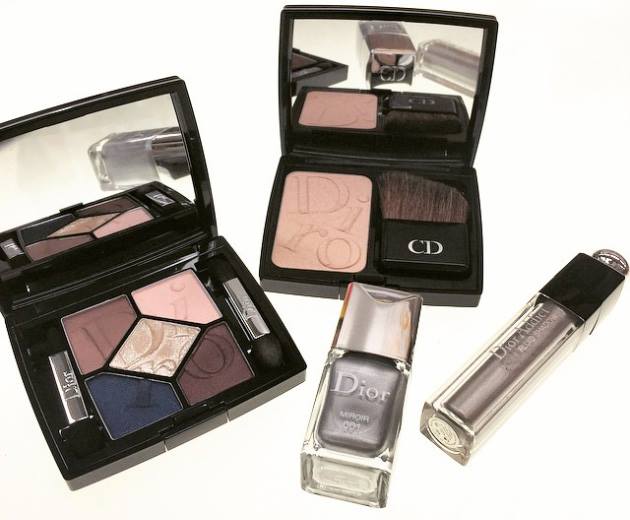 Availability
U.S. Launch Date – August 2015 at Nordstrom, Macy's
Japan Launch Date – 31 July 2015
I posted more information and photos in a previous article back in March and so far I've seen already four variations of Dior Cosmopolite Eyeshadow Palettes and I'm hoping there will be more. They all seem to have intense, pigmented shade but I'm still waiting on more details until I will pick my favorite.
As far as I know there will be five new Dior Vernis nail lacquers so the one in the photo above, Dior 001 Miroir Vernis gives me hope that it could probably be a part of a new Dior fall 2015 collection.
There will also be a Dior Addict Fluid Shadow in a silver shade matching the one of the nail lacquer but I'm not really into creamy eyeshadow formulas.
That nude Dior blush looks lovely and has the same pattern as the eyeshadow quads so I'm daring to guess it's part of the same Dior Cosmopolite Collection and will most probably be released as a limited edition.
Until new photos and more information become available you can share your thoughts in the comment bellow and make sure you follow me on Twitter or Facebook for more sneak peeks.
Photo source: Be Story Official