Hello pretties!
This fall Jennifer Lawrence is featured in the new campaign for Dior Addict Lipstick which is launching next month. The time to shine and don't be shy has come and you'll have 44 new Addict lipstick shades to choose from. The actress tweeted the first promotional photos on her account the other day so take a look after the jump and see more of the new products.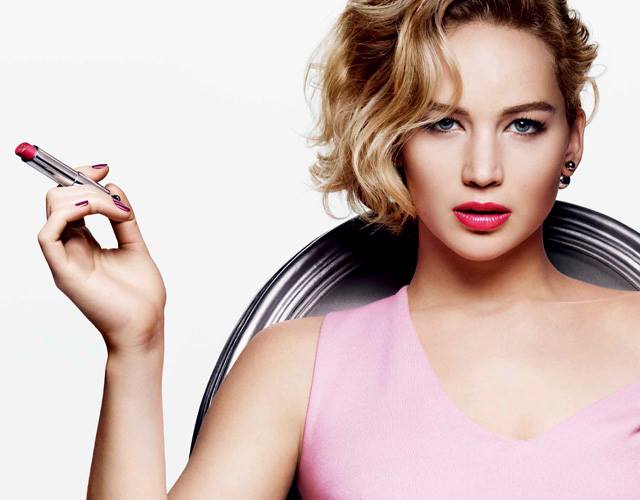 Availability
U.S. Launch Date – September 2015 at Nordstrom, Macy's
Dior Addict Lipstick Fall 2015 Collection
The new Dior Addict Lipstick has a soft hydra-gel formula infused that will ensure your lips will remain super shiny and ultra-moisturizing. It feels lightweight and so comfortable to wear, almost like applying a lip balm with the intensity of a lip gloss and the color of lipstick.
Dior also releases new nail colors matching its lipstick and some of them are #552 Smile, #868 Wonderful, #892 Be Dior.
I shall be posting more about this collection with all the close-up photos and information regarding the new shades, closer to the launch date.
Enjoy  more photos…