Hello beauties!
I invite all Dior fans to come closer to take a look at the new and fabulous It-Lash and It-Line products that will be hitting counter at beginning of summer. This collection is definitely for those who are not color shy as it features bright and pigmented mascara and eyeliner shades. Seeing these promo images I'm thinking summer can't come fast enough so I can try the pink and purple shades.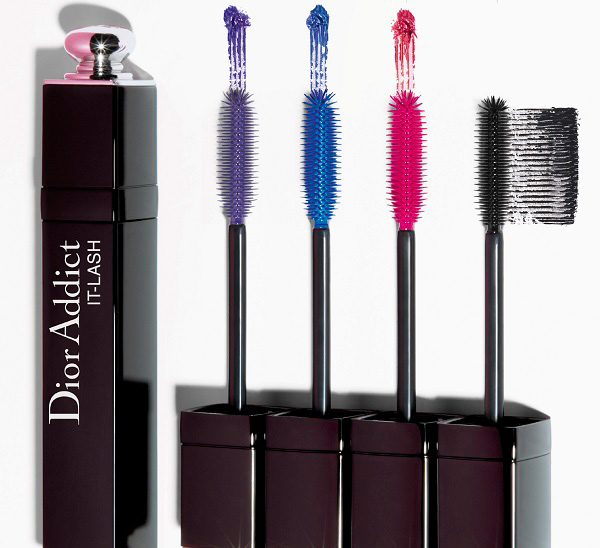 Availability
International Launch Date – June 2014
Japan Launch Date – 6 June 2014
Dior Addict It-Lash – New – £22.00
This new mascara is available in 3 colorful shades and one classic black:
Jet Black
Pink Pop
Pure Blue
Deep Purple
Dior Addict It-Liner – New – £24.50
Available in 4 matching shades of the new Dior Addict It-Lash mascara.
Any thoughts? Will you be trying out any of these shades? Which one? 🙂