Hello lovelies!
Yesterday I had the pleasure to introduce Coolcos, a new cosmetic makeup brand born in 2012 in Denmark and show you my first Coolcos makeup products (photos) received for review and testing purposes. Even though I've heard so many promising things about this new makeup brand I just have to try the products before I can recommend them to you.
Today I will start with my selection of Coolcos Super Lip Glosses, I will tell you my first opinion about these 6 shades that I personally choose, show you swatches and photos until my individual reviews will be ready. Coolcos has a great variety of lip gloss shades, 28 colors to choose from to be more exact but you know me, I feel like I can never have to many pink glosses.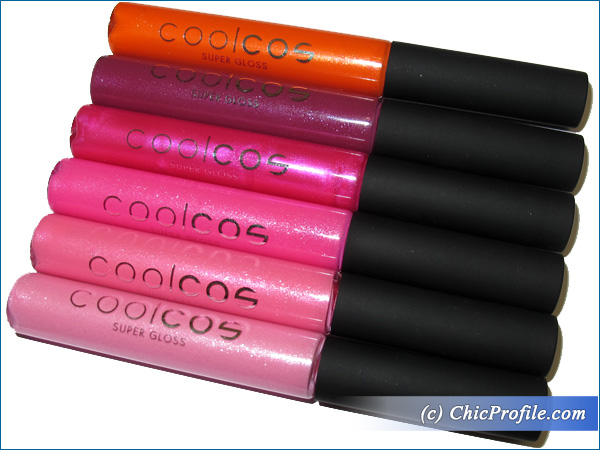 Availability
Now @coolcos.ro and @coolcos.com
Coolcos Super Lip Glosses (21.64 Lei/ 49.00 DKK. $6.50 for 6 ml/ 0.2 fl oz) come in transparent plastic sleek tubes with a black soft rubberized cap and a doe-footed applicator. The packaging is simple but nice while the black cap makes the gloss easy to use, hold and facilitates a precise application of the doe-footed applicator. Each Coolcos Super Lip Gloss comes individually packed in a small black cardboard box. When I saw the glosses my first reaction was about how small they really look comparing to other glosses but that's only because the sleek and slim packing . Here are some of my favorite brands when it comes to lip glosses and how much product they have inside: MAC Plushglass (4.2 ml / 0.14), MAC Dazzleglass (1.92 g / 0.06), Parisax Gloss (6.8 ml/ 0.23 fl oz), Senna (4.28  ml/ 0.14 fl oz), Illamasqua (7 ml/ 0.2 fl oz) and their prices are 2 or 5 times higher than Coolcos Super Lip Glosses.
I have tested only one shade the other day so I cannot express my opinion regarding their quality, how long lasting they are and how they apply and transfer on the lips before I test them all but what I can tell you is they are true colors of those shown in the tubes so you won't have any surprises here. Most of the shades I chose have shimmer but all of them look really pigmented once swatched on the arm. They are not scented in any way, they are tasteless and don't have plumping properties. When I swatched the colors on my arm I noticed that some of them had a sticky formula so I'm guessing those will be the most long lasting but I will tell you more in my upcoming reviews.
What I don't like about these glosses, especially as a beauty blogger is that the shades don't have names and an official color description, they only have a number associated with each shade. We are all used to call and remember shades by their names so being just numbers makes it a bit hard to remember and refer to them.
I will now let you enjoy the photos and swatches but if you have any favorites from the shades bellow that you want me to review first please just let me know.
Enjoy more photos…
Coolcos Super Lip Gloss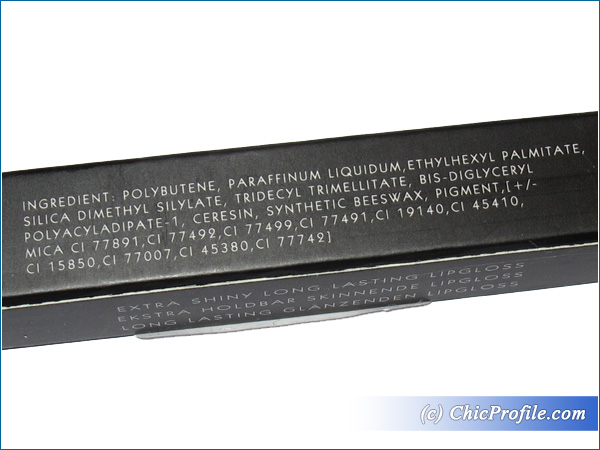 Coolcos Super Lip Gloss –  Ingredients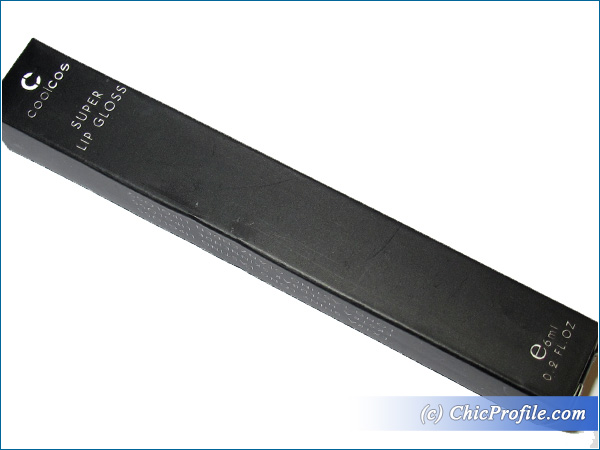 Coolcos Super Lip Gloss – Packaging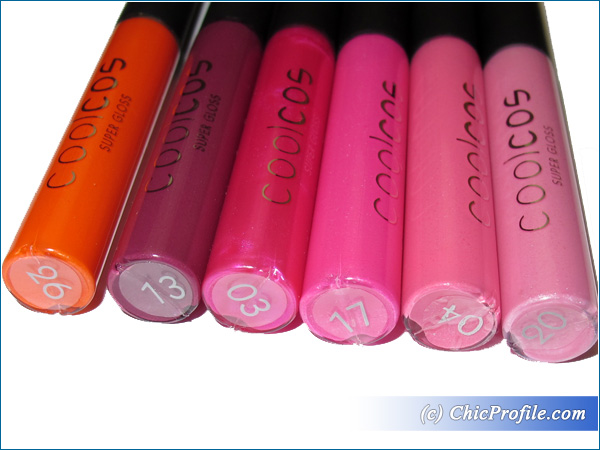 Coolcos Super Lip Gloss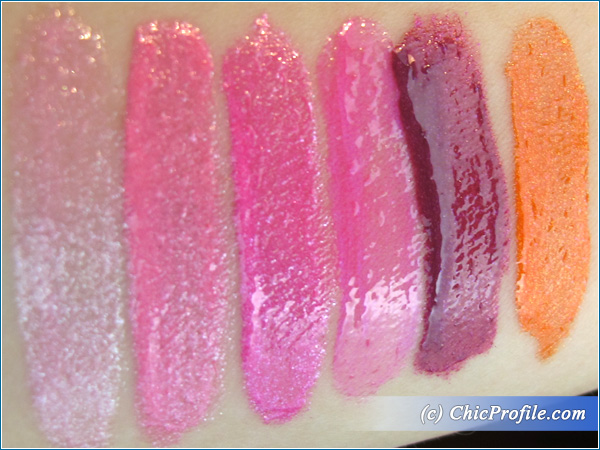 Left to Right Coolcos Super Lip Gloss Swatches: #20, #04, #17, #03, #13, #26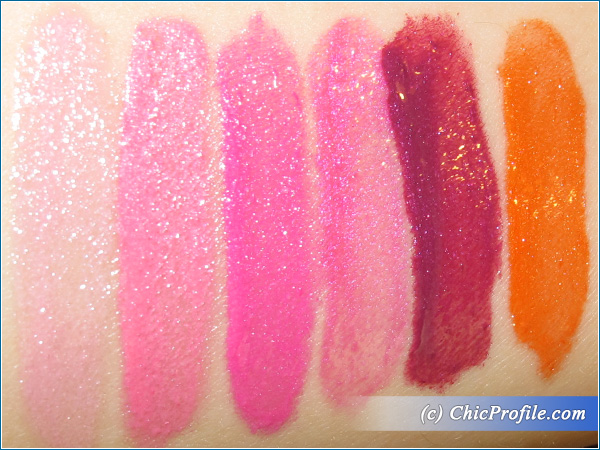 Coolcos Super Lip Gloss Swatches (with flash)
What do you think of Coolcos Super Lip Glosses? Which one of these shades is tempting you? I would also like to know if you've heard or used Coolcos products before so please share your thoughts in the comments bellow.