Hello pretties!
Clinique introduces six shades of its new Chubby Plump & Shine Liquid Lip Plumping Gloss. It surely looks like the famous Clinique Chubby collection is expanding rapidly with a new and fun product to try out. This new lip plumping lip gloss makes your lips appear fuller while the moisturizing oils keep your lips soft and hydrated. The formula has a refreshing feel, being cool upon application which really makes it an ideal lip product for those hot summer days. I honestly can't wait to give it a try and also convince myself of its long-lasting formula.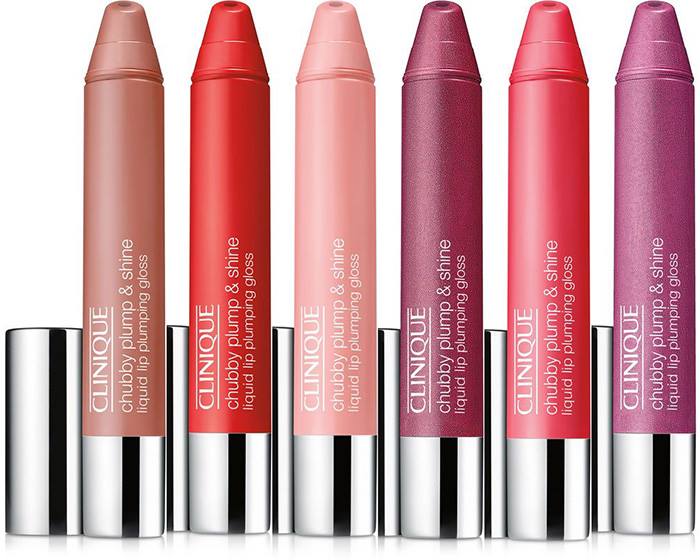 Availability
U.S. Launch Date – Now at ULTA
International Launch Date – April 2017
Full-blown shine from a liquid lip-plumping, moisture-rich gloss. This light-reflecting, high-shine gloss enhances the appearance of lips, making them appear plump and smooth. Moisturizes, wears for hours. Feels refreshing and cool upon application.
Shades:
Normous Nude
Super Scarlet
Pink & Plenty
Va Va Va Violet
Portly Peach
Goliath Grape