Hello beauties!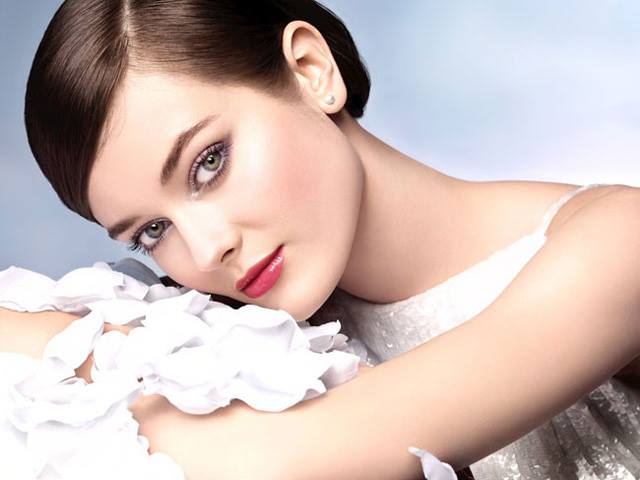 Chanel Pearly Whitening Spring 2015 Collection is going to be released next month and will feature only a couple of products, mostly available in limited edition like the new lip palette and quadra eyeshadow palette. I will post more details about this collection in the upcoming days so if you were not really into the new Chanel Reverie Parisienne 2015 Collection (info, photos) then you can get a second chance with this new one as it offers softer shades. The source of inspiration comes from an elegant ballet and Chanel adds rose colors with a seductive charm, a light beige, cherry pink, pale gold, light peach.
Availability
Japan Launch Date – 13 February 2015
Chanel Pearl Whitening Spring 2015 Collection
Chanel Harmonie Levres Arabesque Lip Palette – Limited Edition – $55.00

This new lip palette features five shades from light rose to burgundy and with different finishes.
Les 4 Ombres Multi Effect Quadra Eyeshadow – $61.00
#248 Tisse Rhapsodie (Limited Edition)

#204 Tisse Vendome (Repromote, Permanent)
Joues Contraste Blush – $45.00
#250 Crescendo– delicate sparkling pink (Limited Edition)
Illusion d'Ombre Long-Wear Luminous Eyeshadow – $36.00
#102 Mysterio – silver with delicate pearl (Limited Edition)
Chiffon Blush – Limited Edition
#80 Invitation – delicate peachy pink (Limited Edition)
Stylo Yeux Waterproof Long-Lasting Eyeliner – $32.00
#916 Moonlight – platinum gray (Limited Edition)
Rouge Allure – $35.00
#158 Virevoltante – elegant classic pink rose (Limited Edition)
Aqualumiere Gloss – $30.00
#91 Tutu – (Limited Edition)
#92Corset – (Limited Edition)
Enjoy more photos…