Hello beauties!
I'm bringing you fresh info for the upcoming Chanel Colection Libre Synthetic de Chanel for fall 2016 that I posted the other day on Instagram. After the Japanese beauty journalist Tomoichi intrigued me by posting this photo on his account two days ago, I start looking into the matter and gather some info about what it seems to be an exclusive Chanel fall 2016 collection, which I won't be surprised if it will be only available online.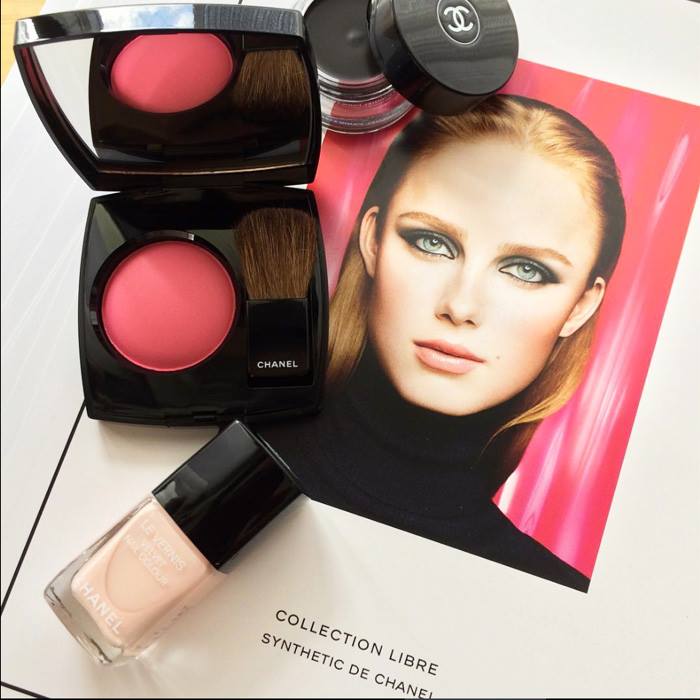 Availability
Japan Launch Date – 18 November 2016
U.S. Launch Date – October 2016
Chanel Colection Libre Synthetic de Chanel Fall 2016
According to Lauren, this collection was inspired by the architecture of downtown and will be joined by new Chanel 5 Ombres Palettes in grays, black, pinks or dark gray. Bellow you may take a look at Chanel Architectonic Palette in dark grays and blue shades hosted in a metallic pan which was inspired by a skyscraper.
Other pieces joining in will be:
Chanel No.360 Hyperfresh Joues Contraste Blush
No.137 Super Nude Chanel Rouge Allure Gloss
Chanel Rouge Allure in No.247 Ultraberry and No.257 Ultrarose
Chanel Nail Vernis in No.540 Liquid Mirror, No.544 Hyperrose Glass, No.542 Pink Rubber
I'm definitely excited for this collection, especially for that eyeshadow palette in rosy shades so I'll be definitely re-post once I find out more.