Hello beauties!
This is the first time I get to try a Calvin Klein Nail Enamel and since I love wearing black nails the Tutu color was right up my alley. I got this shade at #BeautySwapbyBeautyBarometer event about 2 weeks ago, in exchange for some of my personal makeup products. I was really curious to try out a Calvin Klein nail polish since I'm a huge fan of the brand and a collector of CK fragrances.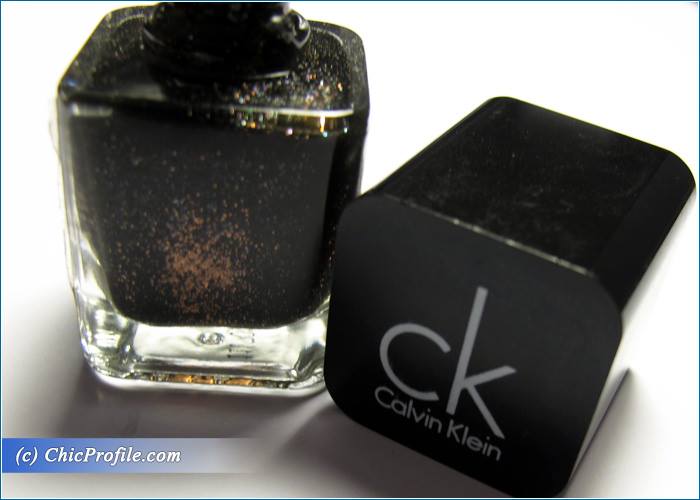 Availability
U.S. & International – Now on Amazon, E-Bay
Calvin Klein Tutu Nail Enamel ($16.00 / £11.00 for 10 ml / 0.34 oz) is black base with silver and bronze glitter. I personally adore wearing darker nail polishes and this Calvin Klein Tutu nail polish has this bronzy touch of glitter that really stand out against the dark base. The glitter is so smooth and fine so it doesn't feel rough or lumpy at all. Applied in one layer the polish has a semi-opaque color coverage so it takes two layers to have an opaque color coverage with a nice shine.
It applied a bit difficult due to the thin nail brush which didn't spread the polish evenly across the nail, so after the first coat it's easy to see some spots where the color looks a bit sheer. The second nail polish coat evens out the color while a top coat ads that extra luscious finish.
The formula is a medium creme that applies without bubbling or pooling around the edges of the nail. I really like Calvin Klein Tutu because it's a bit more different than the other black nail polishes, a bit more unique I could say due to this touch of bronze glitter that gives it an elegant and precious effect.
I would see myself wearing this nail polish on a festive occasion, birthday party, wedding, night out with my friends but even on a daily basis as I'm not shy when it comes to darker shades on my nails.
The polish dried down to a natural shine in less than 5 minutes and after 5 days wear you can see the results in the photos bellow. You know that I always test each nail polish with and without top coat so I can compare the results and really see if the formula is long lasting or the top coat does most of the job.
On the nail were I've applied top coat, after 5 days I had visible tip wear, without chipping, while the color was still intense, opaque and had a luscious finish. Things get a bit more serious if you decide not to apply top coat and as you can see I had visible tip wear while the color had more of matte finish and lost of bit of its intensity.
Enjoy more photos…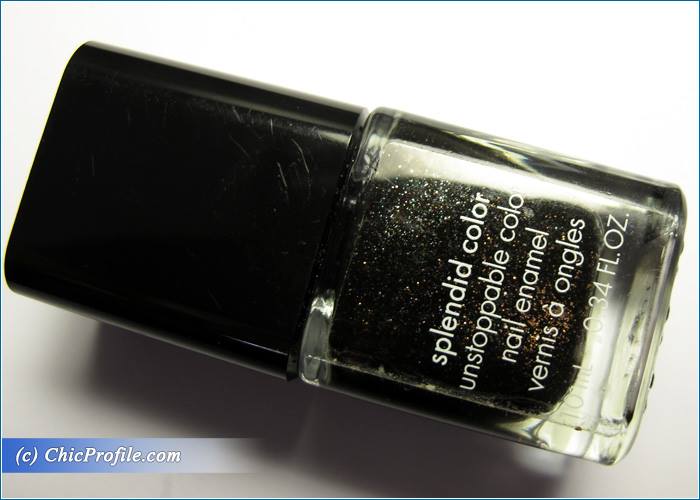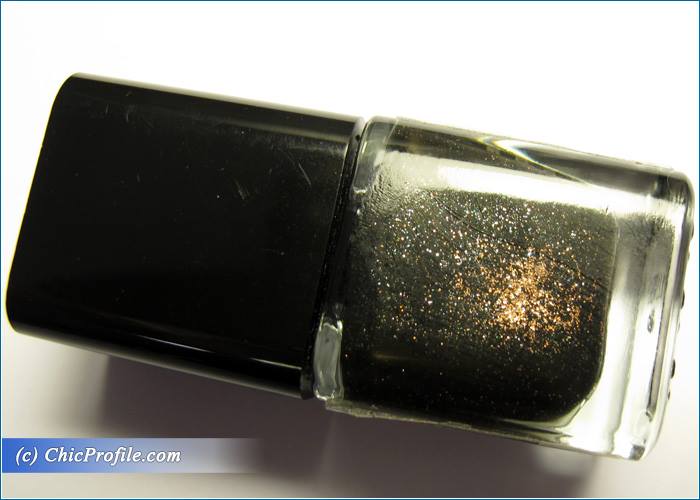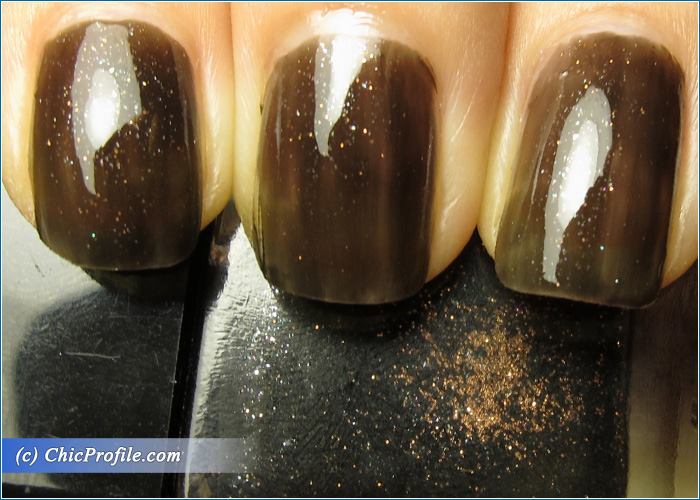 Calvin Klein Tutu Nail Enamel Swatch – 1 coat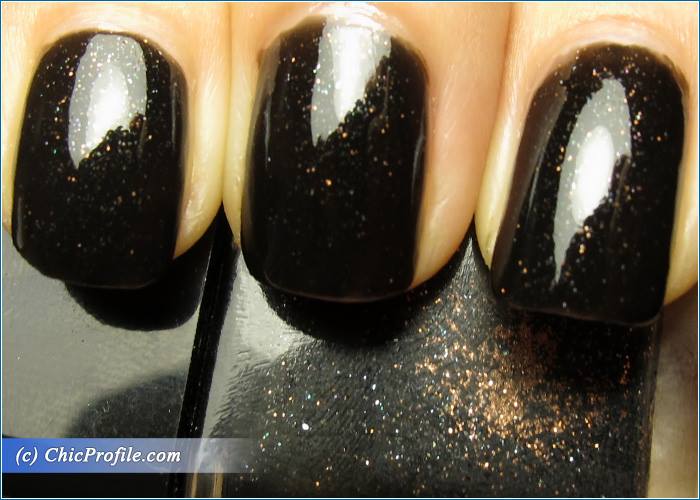 Calvin Klein Tutu Nail Enamel Swatch – 2 coats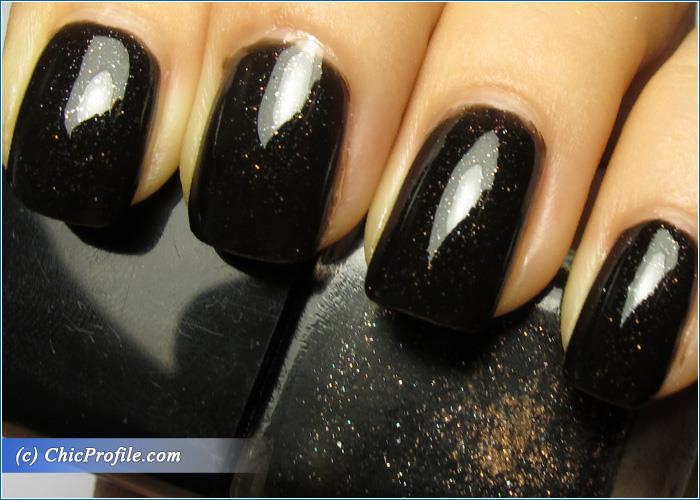 Calvin Klein Tutu Nail Enamel Swatch – 2 coats + top coat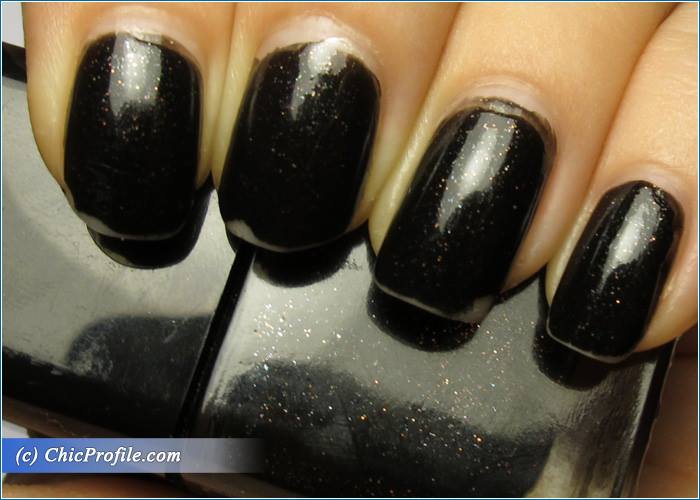 Calvin Klein Tutu Nail Enamel Swatch – 2 coats + top coat (5 days later)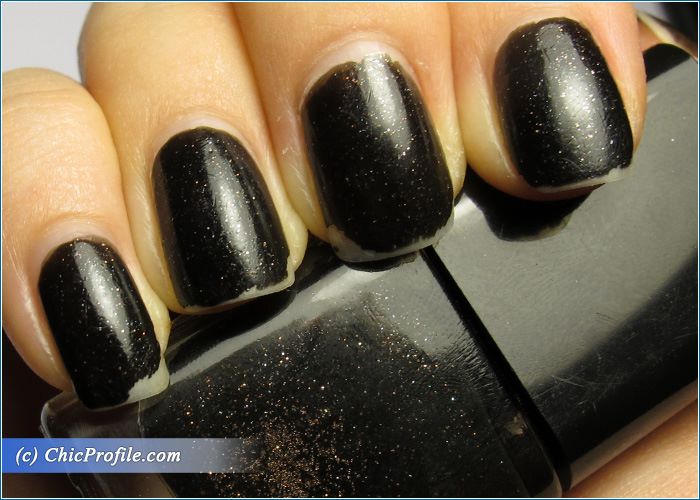 Calvin Klein Tutu Nail Enamel Swatch – 2 coats without top coat (5 days later)