Hello beauties!
Even though it's early I invite you to take a peek at some of the items featured in the upcoming Bobbi Brown Fall 2014 Collection. No official info has been released yet but photos of the new Powder Foundation and new Single Eyeshadows with a shimmering finish have been Tweeted earlier this week by Seki Tatsuhiko and I-Voce.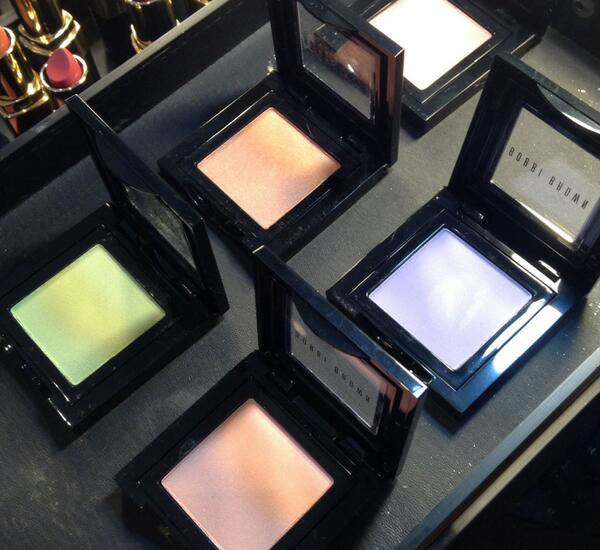 Availability
Asia Launch Date – 5 September 2014
International Launch Date – September 2014
It looks like at the end of summer Bobbi Brown will launch a new series of Single Eyeshadows, 15 new shades to be more specific. What's a bit unusual consider the Autumn follows is that all of them will be pastel shades with shimmering finishes and if I might agree with some sparkle I do have to admit the approach is quite bold since I dunno if many will be in the mood for soft and sheer shadows. I guess we will just have to wait and see swatches but I have to say I'm quite intrigued.
Bobbi Brown will also launch a new Powder Compact Foundation with a super soft, cashmere-like texture that's meant to feel weightless on the skin. If I should find out anything else about the upcoming Bobbi Brown fall 2014 makeup items I will definitely let you know.
So far, do we have any takers? 🙂