Hello beauties!
I can totally see myself in Too Face Pretty Mess Spring 2019 Collection realized in collaboration with famous Erika Jayne. Wearing pink even after 40's, glossy pink lips, clothes, you name…is just like a dream waiting to happen for me. 🙂 Seeing Erika looking so glam in these promo photos and especially her looks for this collection makes me put a few of these new products on my shopping cart.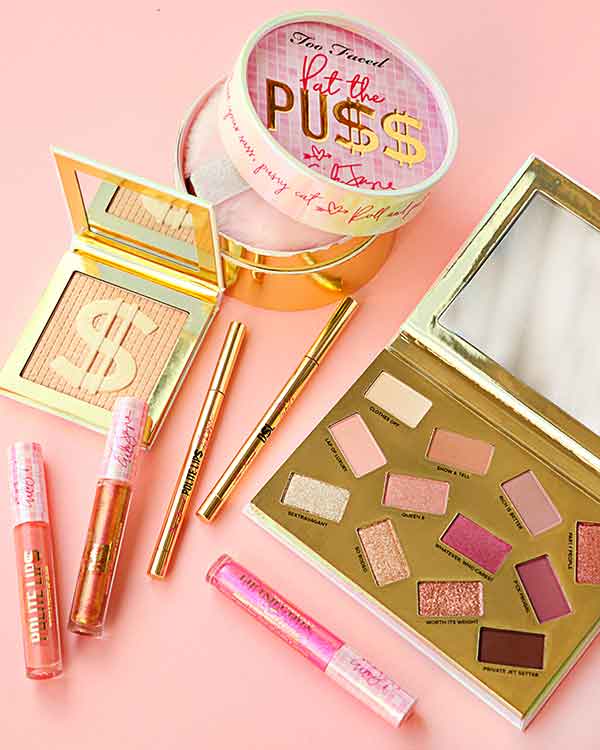 This exclusive new collection was created by Too Faced co-founder Jerrod Blandino and his BFF, superstar Erika Jayne (aka Erika Girardi). These are the essential products Erika uses to transform from a natural Beverly Hills Beauty into her iconic, glamorous, on-stage persona for a look so hot, it needs a warning label.
Transform yourself with two different lip kits developed with Erika Jayne! Each set comes with a creamy, blendable lip liner pencil and a pretty coordinating gloss.
U.S. / UK – Now at Nordstrom, ULTA, Macy's, Too Faced, soon at Selfridges, Cult Beauty, Debenhams