Hello beauties!
I promised to return with more information regarding YSL Tatouage Couture Fall 2017 Collection closer to the launch date. You can see HERE the promo photos as I'm going to post product's photos right now with all the details. If you like anything you can already Pre-order on the official website. Soon the collection will be hitting YSL counters.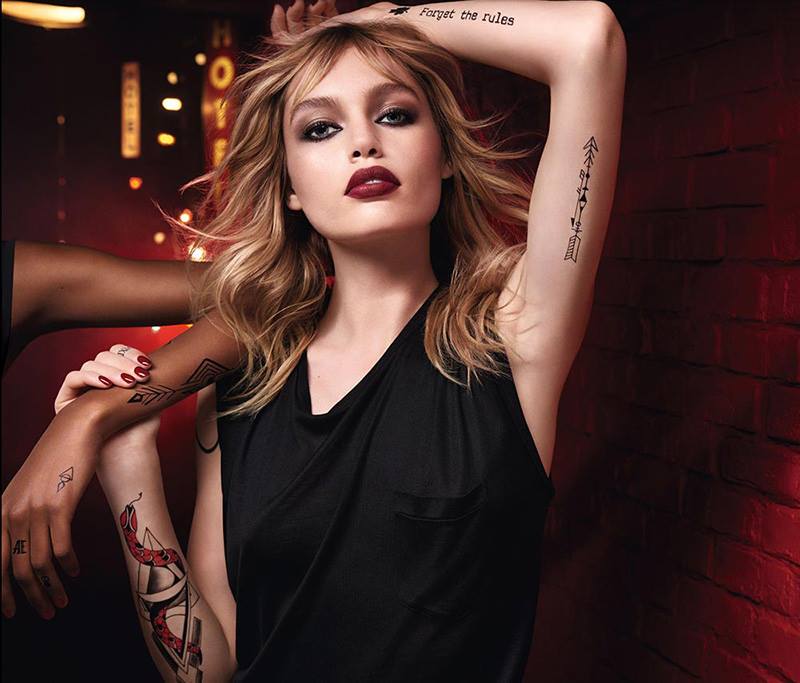 More matte, more intense, taken to the absolute extreme – a breakthrough formula delivers over the top color pay-off with an undetectable, naked feel. With high pigment concentration, deposited in a really thin veil. From morning to night and back round to morning again, Tatouage Couture leaves the ultimate lasting mark.
Availability
U.S. Launch Date – 5 August 2017 Pre-Order at @yslbeautyus.com | August 2017 at Nordstrom, Sephora
UK Launch Date – end August 2017
Europe Launch Date – end August 2017
France Launch Date – 21 August 2017
YSL Tatouage Couture Fall 2017 Collection
YSL Tatouage Couture – New – $36.00 / €35.00

YSL's new high pigment & ultra-matte liquid lip stain: Tatouage Couture. A revolutionary formula for ultra-matte, high impact color with a lightweight, naked-lip feel.
Tattoo YSL's Tatouage Couture on your lips for a luscious ultra-matte look. As the formula glides onto your lips you will feel practically nothing as it is quick-drying and transfer-free. Indulge your lips in perfect nudes, polished pinks, and to-die-for plums. The spatula-like applicator gives the precision of a liner with the control of a brush for perfectly defined lips with every application.
Shades:
01 Rouge Tatouage – vibrant pink red
02 Crazy Tangerine – electric orange
03 Rose Ink – deep mauve pink
04 Purple Identity –
05 Rosewood Gang – medium nude
06 Fuchsia Mark
07 Nu Interdit – deep burgundy
08 Black Red Code – rust red
09 Grenat No Rules – medium blue red
10 Carmin Statement – nude rose
11 Rose Illicite – creamy dusty pink
12 Red Tribe – rich true red
13 True Orange – bright coral red
14 Decadent Fuchsia –
15 Violet Conviction -deep blackberry
16 Nude Emblem – Terra Cotta pink
17 Unconventional Coral – vibrant tangerine
18 Corail Clique
19 Fuschia Intime – true fuchsia
20 Pink Squad – magenta pink
21 Burgundy Instinct
22 Corail Anti-Mainstream – neon coral
23 Singular Taupe – deep nude
24 Minimal Black
YSL Dessin Des Levres Lip Liner Pencil – New – $33.00
YSL's new Lip Liner provides 6 hours of creamy, matte wear, with no transfer, feathering or creasing. The soft, creamy formula moisturizes the lips and provides a beautiful matte finish. One end of the pencil has a high precision top for defined color. The other end includes a blender to blur the formula for your desired look. Dessin Des Levres also includes a fitted sharpener for ongoing precision.
1 Le Rouge
2 Rose Neon
3 Prune
4 Rose Fume
10 Vermillon
13 Le Orange
14 Rose Coton
19 Le Fuchsia
20 Brun Sahara
21 Carmin
22 Lip Lighter
23 Universal Lip Definer
24 Gradation Black
25 Rosy Colour Reviver
52 Rouge Rose
70 Le Nu
Enjoy more photos…