Hello beauties!
At the beginning of this year I announced the upcoming YSL Or Rouge Skincare Collection which is available exclusively online. The new skincare line features only three product for face and eyes but more details about them I will tell you right after the cut.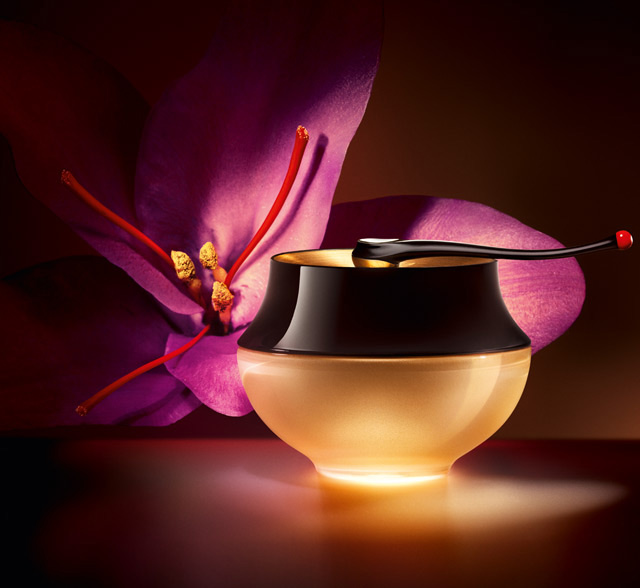 YSL•Sskinscience experts have harnessed the full powers of this remarkable flower into a new potent glycan complex, OR Rouge GFC™. OR Rouge Creme with OR Rouge GFC™ complex: an exceptional Global Skincare able to address 11 signs of skin aging: Roughness, Firmness, Dullness, Elasticity, Wrinkles & fine lines, Skintone uniformity, Pore visibility, Dark spots, Redness, Sagging, Smile lines. Resurfaced, recontoured and radiant, skin reveals its magnificence.
Availability
Now exclusively online @yslbeautyus.com, @harrods.com
International Launch Date – April 2014
China Launch Date – September 2014
YSL Or Rouge Collection for Spring 2014
Or Rouge Face Cream – New – $400.00/ £275.00 for 50 ml/ 1.7 fl oz
The Or Rouge Crème targets the appearance of fine lines, wrinkles, smile lines and roughness. Dullness and dark spots appear reduced, leaving the skin appearing more radiant, firmer and more uniform.
Or Rouge Eye Cream – New – $225.00/ £138.00 for 15 ml/ 0.5 fl oz
The Eye Cream, scented with the luxurious Pistil of Saffron, targets the appearance of ageing around the eye contour area leaving the appearance of skin more uniform.
Or Rouge Lotion – New – $150.00 for 200 ml
Enjoy more photos…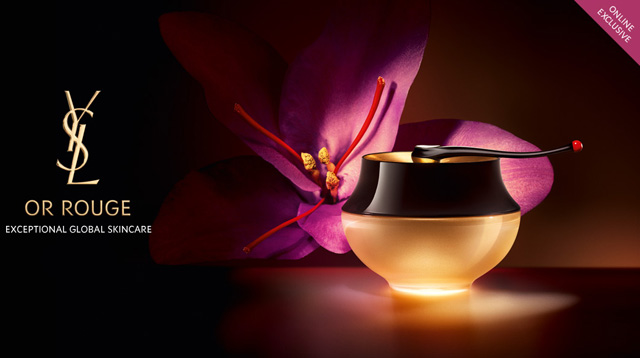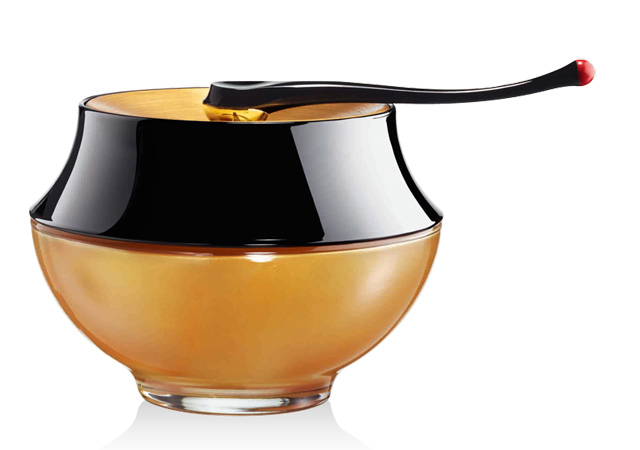 YSL Or Rouge Face Cream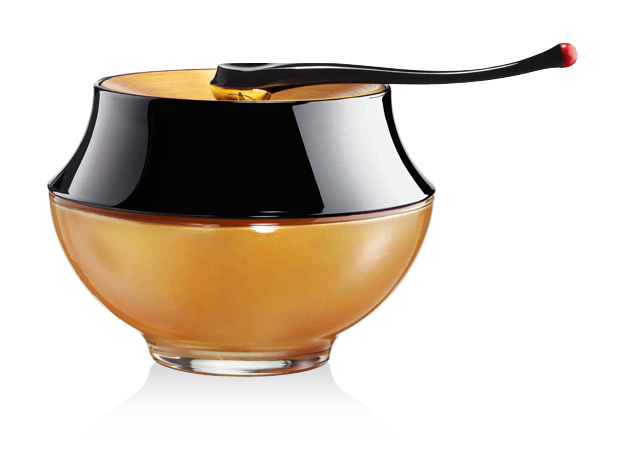 YSL Or Rouge Eye Cream