Hello pretties!
Those 100 shades of Urban Decay Vice Lipstick are amazing, but for a long-lasting lip color and clear lines you'll have to find a matching lip pencil. The one I've been wearing this week is Urban Decay Pandemonium 24/7 Glide-On Pencil, a perfect match for Urban Decay Pandemonium Vice Lipstick (review, lip swatches) but also for any other bright purple lipstick. I fell in love with this color instantly, but so it happens that I'm the kind of gal who uses lip pencils a lot, on their own, without pairing them with any lipstick, just simply applying them all over the lips. Pandemonium is a gorgeous and vibrant color and those who love purple lips won't have to miss this one.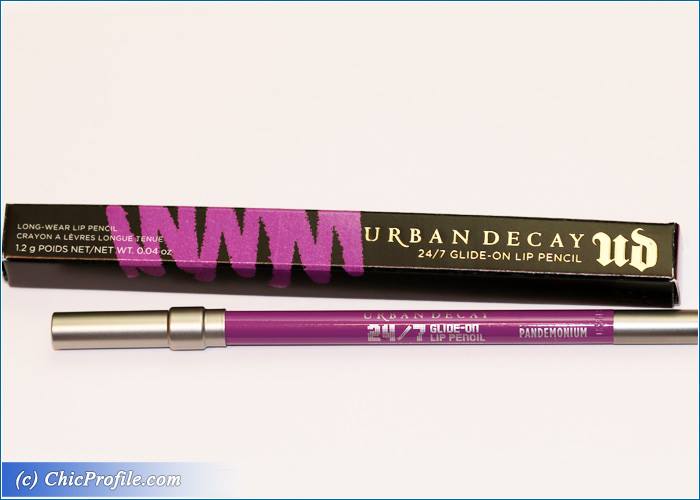 Where to buy:
Romania – September 2016 exclusively at Sephora in Vitan, Baneasa, Promenada, Feeria, Afi Palace Cotroceni, Magheru and @sephora.ro
U.S. – Now at Sephora, Nordstrom, Macy's, ULTA, @urbandecay.com, @beauty.com
UK – Now at House of Fraser, John Lewis, Harvey Nichols
Urban Decay Pandemonium 24/7 Glide-On Lip Pencil ($20.00 / £13.50 / €19.50 / 92.00 Lei for 1.2 g / 0.004 oz) is officially described as a bright purple. It's a medium purple with cool undertones and a matte finish. It has a good color payoff, truly pigmented and easy to apply.When I'm using lipstick for me a lip pencil is a must if I want to achieve e perfect pout, but as I said earlier I like to wear a lip liner on its own as well. Once I've applied it the color won't budge so that's why I like to wear it on its own without any lipstick of lip gloss on top. The formula feels just a little bit dry, but it still glides effortlessly across the lips without dragging or skipping. So if you like the Pandemonium Vice Lipstick you should definitely get this lip pencil as well and I already told you why in the previous review.
This lip pencil makes as a good lip base, comes gently across the lips, without emphasizing lip lines even though it has a matte finish. In the lip swatch bellow you can see me pairing it with Pandemonium Vice Lipstick and if the finish looks a bit shiny is because I applied a lip balm before I used the two lip products. It dries down to a matte finish quite quickly and is quite forgiving with fine lip lines.
Even though I can feel it has a bit of dryness to it, I'm amazed how smoothly and easily the waterproof formula glides across my lips. It doesn't dry out or look cakey and I'm sure the moisturizing vitamin E, jojobal oil and cottonseed oil ingredients are "to blame" for this.
It does such a good job keeping the color in place (making you lipstick color last longer) and prevents it from feathering.
I got a little over 6 hours wear with this formula while drinking and had a few things to eat, when I noticed the color started to fade away from the center of my lips, but not from the edges.
Enjoy more photos…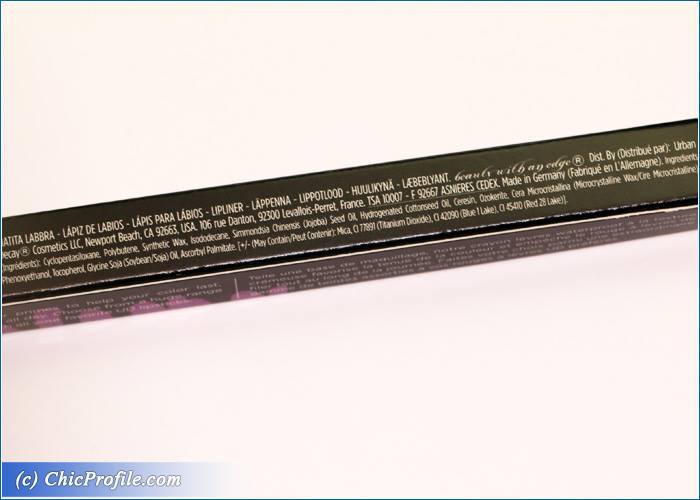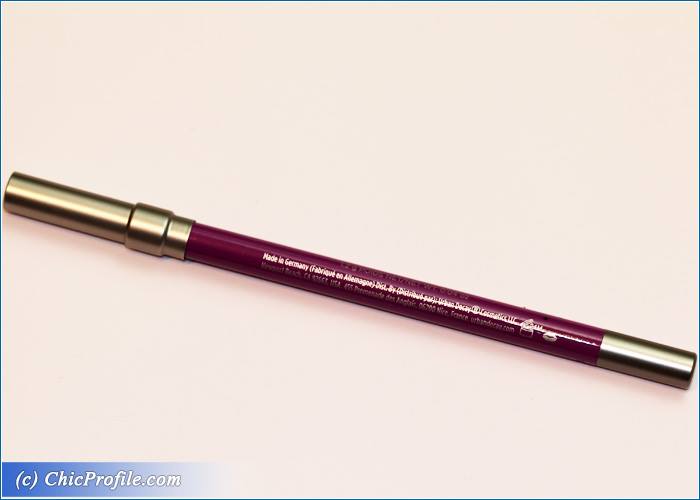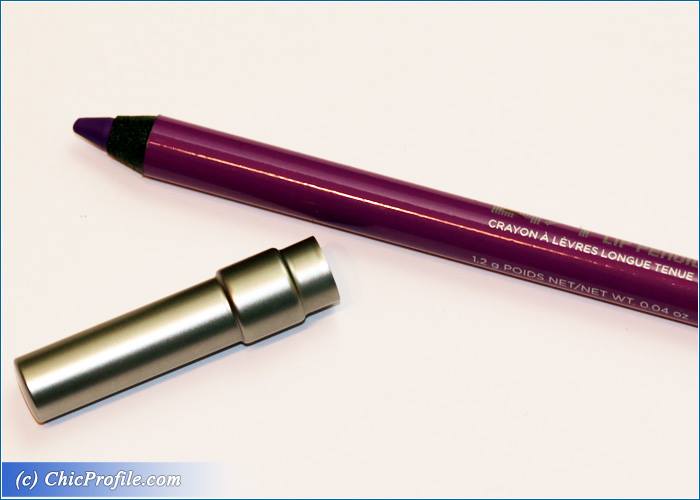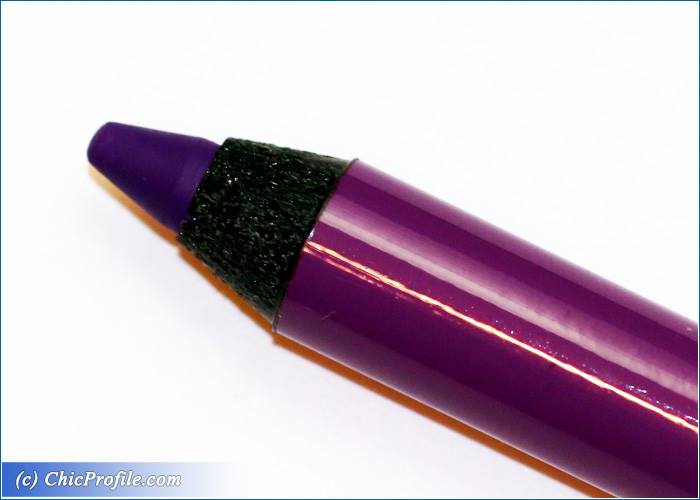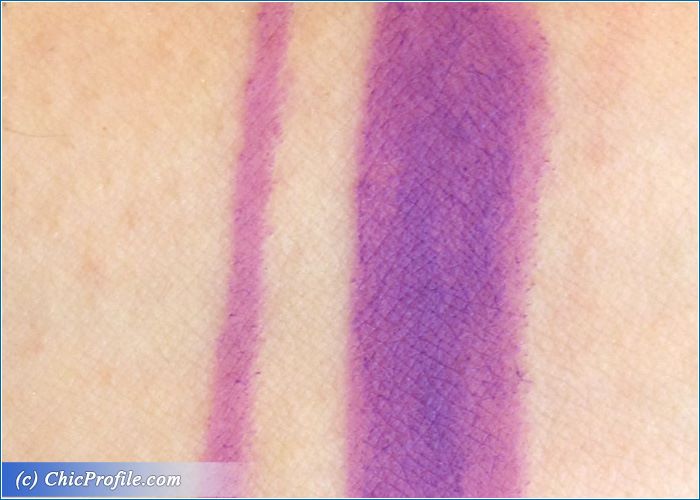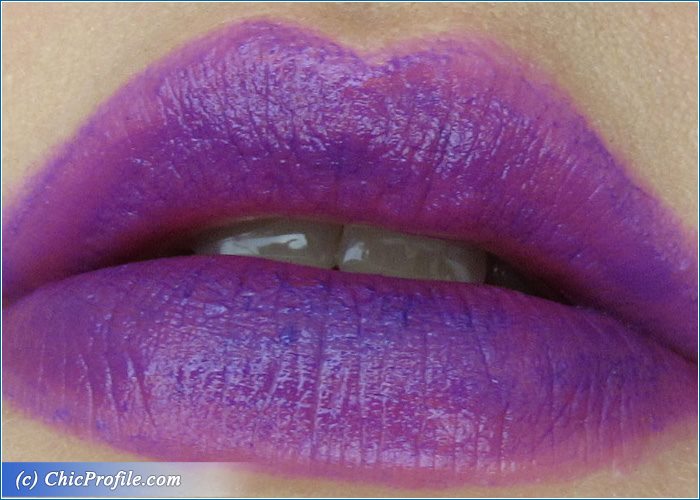 Wearing Urban Decay Pandemonium Vice Lipstick and 24/7 Glide-On Lip Pencil