Hello beauties!
Take a look at the new Urban Decay Naked Collection for spring 2014 which features two new products which will be joining the permanent collection. I'm looking forward to seeing the new Naked Ultra Nourishing Lip Glosses in person because I've seen swatches and read reviews and I've already picked my favorites. I'm surely happy to see Urban Decay Naked Collection growing each year and bringing new products into the Naked Family.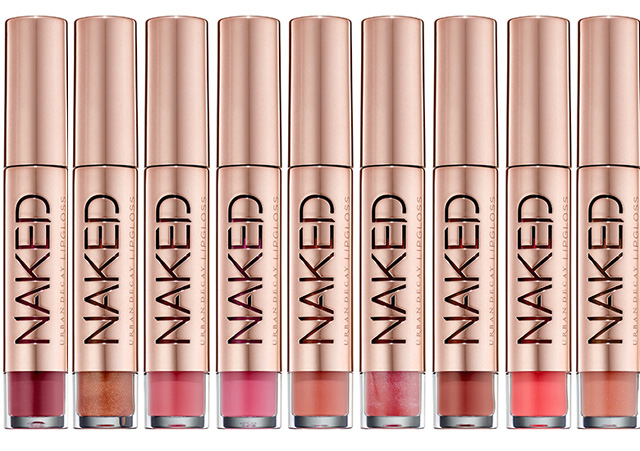 Availability
U.S. Launch Date – 14 January 2014 online @urbandecay.com and January 2014 at Sephora, ULTA and select Macy's
International Launch Date – January 2014 at Sephora
Urban Decay Naked Collection 2014
Naked Ultra Nourishing Lipgloss – New & Permanent – $20.00
If you ask Wende about the evolution of Urban Decay and how we stay relevant year after year, she'll probably tell you, "We're always evolving." Case in point: lipgloss. We've created lots of glosses over the years, and they've all held a spot in our makeup-obsessed hearts. But NONE of them can top our newest formula. Urban Decay launches Naked Lipgloss. Like a luxe gloss and a rich balm all rolled into one, it's unlike ANYTHING you've ever tried. We painstakingly crafted the formula, obsessing over every last detail until it was just right— and then we tweaked and perfected it some more! Even the firmly gloss averse will become hardcore addicts when they try Naked Lipgloss. It not only looks and feels amazing on your lips, it's also really nourishing. And we have the claims to prove it! With its creamy texture and gorgeous, high-gloss finish, Naked Lipgloss is the perfect gloss to complement a UD smoky eye. It not only makes your lips dangerously kissable but also feels so luxe that you'll want to keep applying it all day (even when you don't need to).
Beso – deep pink-mauve
Freestyle – brown-nude with subtle micro-shimmer
Liar – soft mauve-pink
Lovechild – medium pink
Naked – nude-pink with pearly pink shift
Nooner – light neutral nude
Rule34 – medium brown-nude
Streak – coral-peach
Walk of Shame  – pale nude-pink with subtle micro-shimmer
Naked Skin Ultra Definition Loose Finishing Powder – New & Permanent – $34.00
Urban Decay launches Naked Skin Ultra Definition Loose Finishing Powder. This addictively silky, weightless formula provides all the benefits of our pressed powder—including the luminous, demimatte Naked finish you crave. Set makeup, cut shine and blur flaws. Designed to be virtually invisible on your skin, our high-tech, light-reflecting formula "fools" the eye with optical blurring, seemingly airbrushing away imperfections and creating a soft-focus effect that looks professionally retouched. Our creamy, buildable formula applies beautifully, never looks chalky or cakey and won't settle into fine lines. Wear it over Naked Skin Liquid Makeup (or Naked Skin Beauty Balm!) to set your makeup and help it last, or try this silky formula on bare skin. Either way, your skin will look flawless—even under bright, unforgiving light.
Naked Light Works well with shades 0.5–3.0
Naked Medium Light Works well with shades 2.0–4.0
Naked Medium Works well with shades 4.5–6.5
Naked Medium Dark Works well with shades 6.0–8.0
Naked Dark Works well with shades 8.0–12.0
Naked Skin Beauty Balm – New Shades – $34.00
Ever since our Beauty Balm came out last spring, we've been bombarded with requests to expand our shade range. Now all you gorgeous fair-skinned women and dark-skinned beauties can start every day Naked. Urban Decay launches TWO NEW SHADES of Naked Skin Beauty Balm: Naked Light (light tint) and Naked Dark (dark tint). Love our original shade? Don't worry; we do too! It's still in the lineup, but from now on it will be dubbed "Naked Medium." All three shades blur flaws in seconds and provide serious anti-aging benefits in just 8 weeks. Naked Skin Beauty Balm diffuses light with high-tech pigments to give you amazing, natural, NAKED-looking skin as it perfects, protects, treats, primes and hydrates. Moisturizing but never greasy, it hydrates skin instantly and improves hydration over time. Makeup goes on beautifully and stays put. And did we mention the light-diffusing spheres that make you look professionally retouched? You'll definitely look better Naked!
Naked Light – light tint, works well with shades 0.5-3.5
Naked Medium – medium tint, works well with shades 3.0-7.0
Naked Dark – dark tint, works well with shades 6.0-12.0
Enjoy more photos…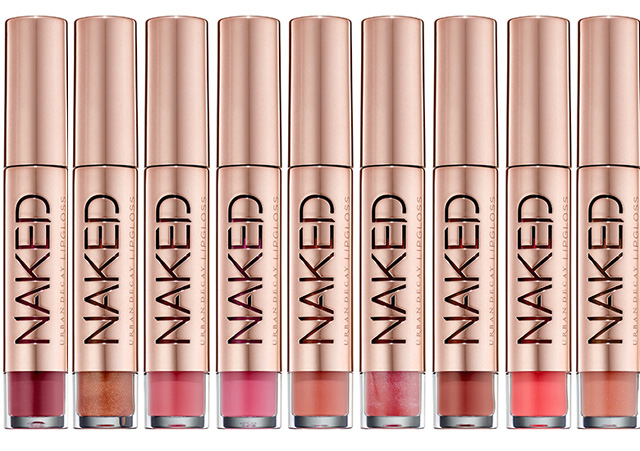 Now that you've find out about the new Urban Decay Naked products for spring 2014 what do you think of them? Are you going to give them a try?