Hello babes!
Urban Decay Afterdark Palette was one that I've been craving for a long time for my makeup collection. I spotted it is on sale on their official website so if you didn't get it by now you have to chance to buy it for only $39.00. I recently received this palette and I was so anxious to play with it and place it among my other favorite UD Palettes. I admit I don't have so many colorful eyeshadow palettes in my makeup collection right now, you know with my moving to London and everything I really had to leave behind a lot of stuff, so I was so glad to have a new palette for late-night evening makeup looks.
Urban Decay Afterdark Palette features seven new shades and three old favorites, so you'll get a total of 10 shade-shifting duotones eyeshadows with metallized and shimmer finishes. For me it was love at first sight when I saw the packaging and swatched it when I got to Selfridges.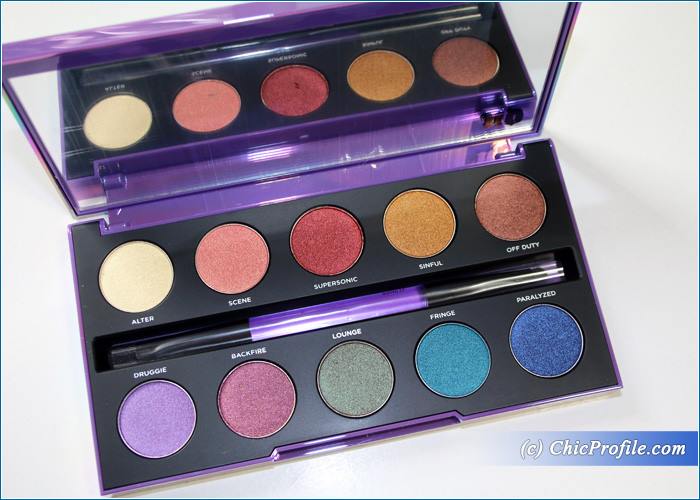 Where to buy:
UK – Now at Selfridges, Urban Decay
International – Now at Sephora
Urban Decay Afterdark Palette ($49.00 / £39.50 for 0.60 oz.) offers a variety of 10 eyeshadows with very shimmery finishes and good pigmentation. It has colors ranging from blue to purple, brown and gold so you really get that pop of color from this palette. This palette was like a charm to me as the colors had such a great color payoff as you can see from the photos bellow where I swatched the eyeshadow on bare skin, without any eyeshadow primer so you can really see how intense they are.
All the colors were easy to work with, easy to blend and without fall-out during the application. I was sold to this palette because of the consistency of the eyeshadows as well, which is so smooth and fine to the touch, even though I'm talking about metallics and shimmers here.
I love the packaging as well, purple being among my favorite shades….but God this iridescent metallic purple case could not have been chosen better for this palette. It comes with a full-size mirror and a double-ended brush which might come in handy if you have this palette in your bag and you want to retouch your makeup. The brush didn't quite surprise me with its quality but is good to use it if took this palette with you in a trip or vacation and you didn't bring your brush collection as well. I mean it does the job but I didn't get along so well with it for the blending part.
I'm going to describe the shades separately so you'll know how I feel about everyone one of them, but overall I'm satisfied with this palette and I will definitely use it more for night time looks, parties or festive occasions. 🙂
Alter Eyeshadow is officially described as a metallic white-gold with gold shift. I see it as a light, luminous gold with a white base and a strong metallic finish. It had an amazing color payoff with a cream and smooth texture that adhered well onto the skin without any fall out during the application. It was easily blendable and looked intense on the lid. I had around eight hours wear with this color before I noticed the first signs of creasing.
Scene Eyeshadow was officially described as a light metallic pinky-peach with gold shift. It's a light to medium pink-coral with warm undertones and gold-coppery shimmer finish. It had a fantastic color payoff but it didn't apply so smoothly onto the lid. The consistency was a bit thin and loose so I had almost seven hours wear with it.
Supersonic Eyeshadow is officially seen as an intense metallic red-copper. To me is a medium red-copper with orange undertones and a metallic finish. It was highly pigmented with a cream-like texture and shown an intense color when applied on the lid. It gives an even coverage, easily blendable and lasts for almost eight hours.
Sinful Eyeshadow is officially described as metallic gold amber. I see it as a medium-dark gold with bright yellow undertones and a shimmery-metallic finish. It had a great color payoff, being fully opaque when swatched and with a super soft, dense and smooth texture. It shown a bit of sparkle so I'd be careful when applying it onto the lid as you may get a bit of a fall-out. It applied smoothly, it was easily blendable and didn't crease for eight hours.
Off Duty Eyeshadow is officially a deep metallic bronze. It's a medium-dark chocolate brown with warm undertones and a pearly texture. This is one of the best eyeshadows from this palette. It's the least shimmery one as well, with a rich, fully opaque color coverage and a cream-like texture. It adheres well onto the skin, without any fall out while blending the color. It was very easy to pick up the product from the palette and easy to work it. I had eight hours wear with this formula.
Druggie Eyeshadow is a metallic purple with violet shift. Is a light violet with cool undertones and a frost finish. You know purples can be tricky, but this one had a good pigmentation with a smooth consistency. It needs more building up when you apply the color onto your lid if you want it to look truly intense. It was easily blendable and wore for 7 hours on me.
Backfire Eyeshadow is officially a burgundy satin with purple shift. This was one of the colors I was really looking forward from this palette. It's a muted, dark plum with warm undertones and a frosted finish. It had a fairly good pigmentation with a soft, smooth and looser texture. It blended out easily but didn't adhere so well onto the skin and shown a bit of a fall out. It gave me seven hours wear.
Lounge Eyeshadow is a brick red satin with green shift. This shade was a real surprise and got me curious to swatch it right after I read the official description. It's an intense, reddish-brown with a green base and a shimmer finish. It looks shifty in the pan as well so it really makes you trying it on to see the result.It had a good pigmentation with a smooth texture that was easy to work it. It blended easily and shown eight hours wear.
Fringe Eyeshadow is officially seen as a bright metallic teal. Is a medium, aquatic teal-turquoise with cool undertones and metallic sheen. It is highly pigmented with a super smooth, cream-like texture that goes on dense even applied on bare skin. It adheres great onto the skin but is so intense that is a bit prone to staining so you'll need to work your magic blending technique on this one. It lasted for almost nine hours on me.
Paralyzed Eyeshadow is described as navy with tonal metallic shift. Is a deep, dark navy blue with cool undertones and metallic finish. When swatched or applied onto the lid it kinda shifted to a purple color sometimes, while on the pan looks like a dark blue. It had a firm but smooth texture with an opaque coverage. This one requires some building up if you want to get an intense color out of it when you apply it with a flat brush. I got around eight hours wear with this formula.
SHOP THIS POST
Enjoy more photos…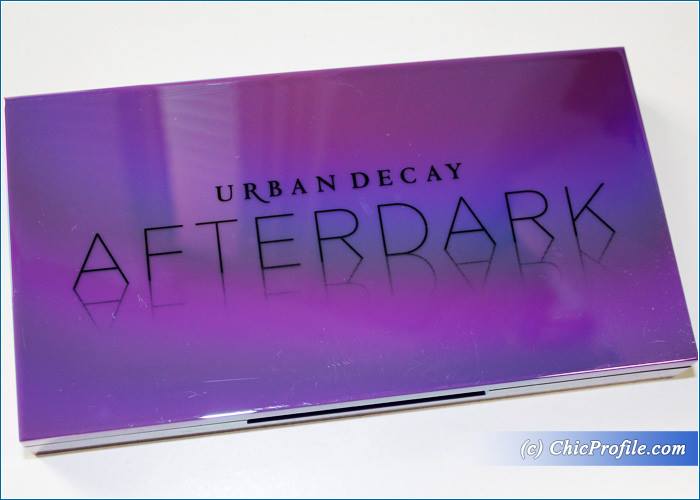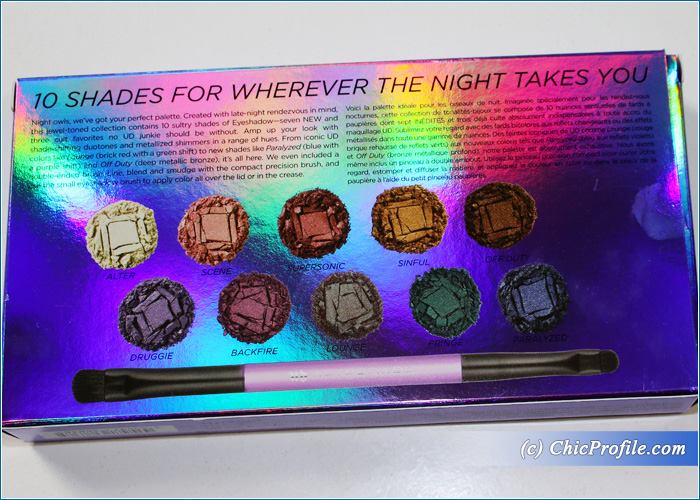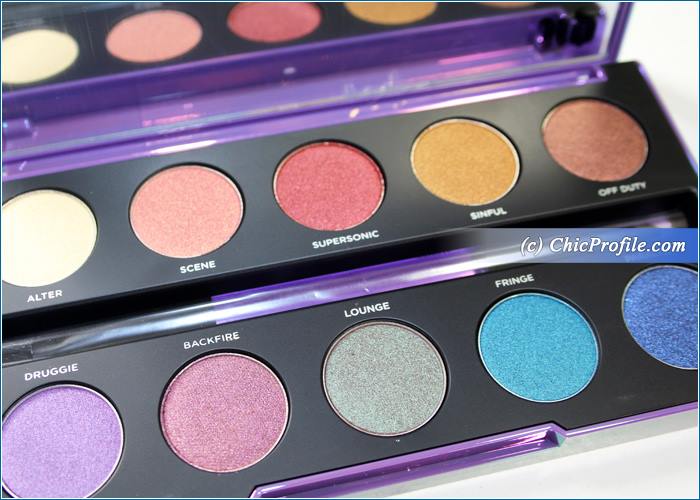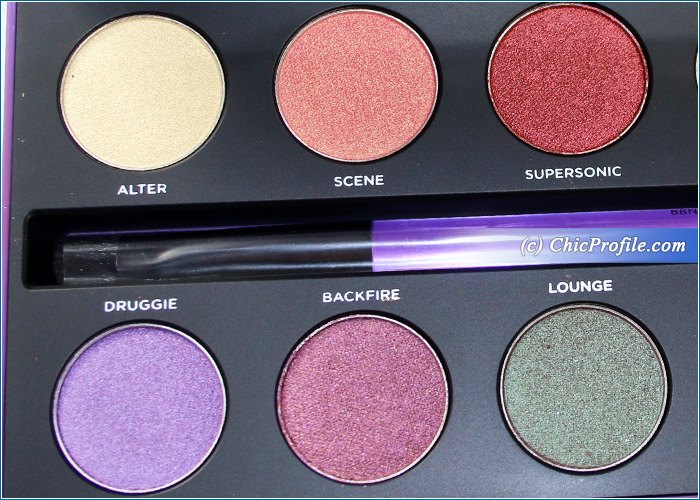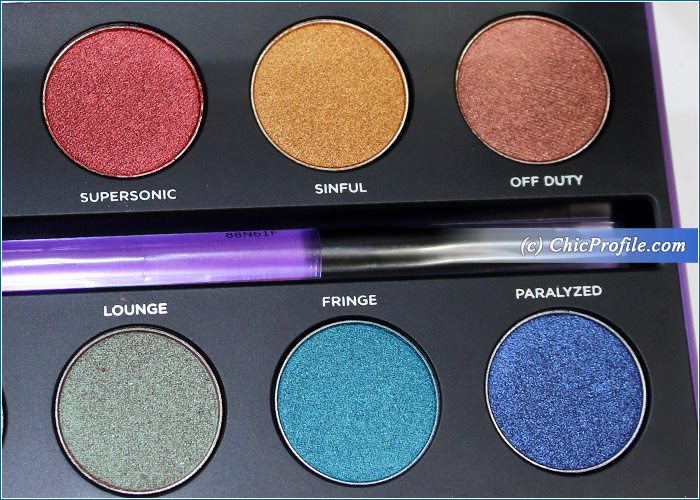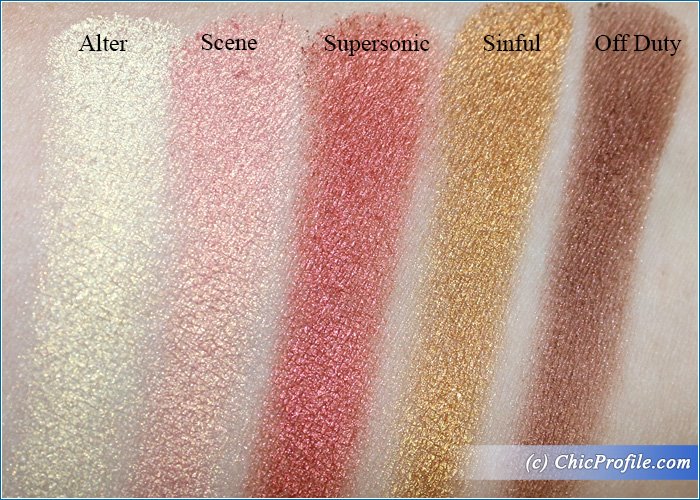 Swatches on bare skin (without any eyeshadow primer)