Hello pretties!
Would you look at this adorable Too Faced Totally Cute Eyeshadow Palette coming our way next month?! Yeah, I know summer is just beginning for some, but Too Faced Fall 2016 Collection will get an early start as the products are being released so early. Too Faced Totally Cute is a new joyful eyeshadow palette featuring nine new shades and it will be a limited edition release. Here you can have an early peek so you can quickly decide if this palette is worth getting as I'm sure it will fly off of counters right away considering its cuteness.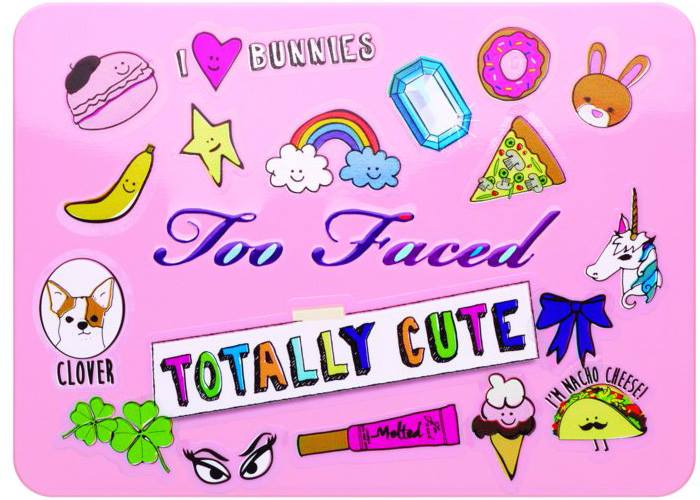 Availability
U.S. Launch Date – Pre Sale 15 June 2016 online @toofaced.com | 15 July 2016 at Sephora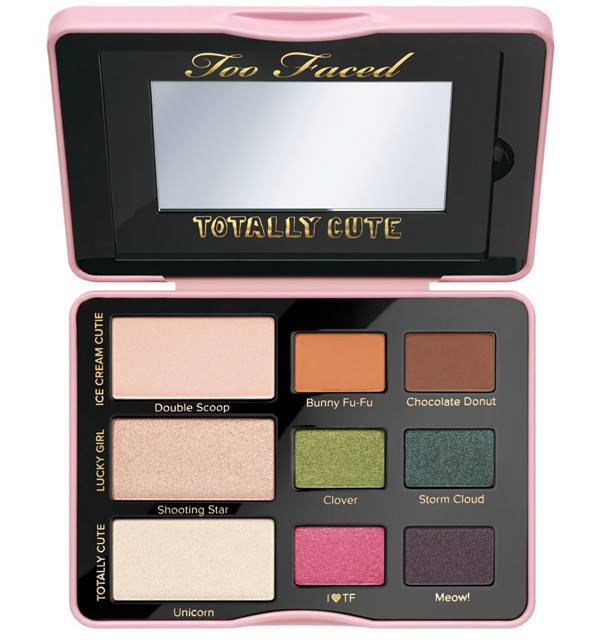 Too Faced Fall 2016 Makeup Collection
Too Faced Totally Cute Eye Shadow Palette – New & Limited Edition – $36.00
Shades:
Double Scoop
Bunny Fu-Fu
Chocolate Donut
Shooting Star
Clover
Storm Cloud
Unicorn
I♥TF
Meow!
Born This Way Concealer – $28.00
Available in 10 shades.
Sketch Marker Liquid Art Liner – $20.00
Available in 12 shades.
Lip Injection Glossy – $22.00
Available in 6 shades.
Brow Quickie – $22.00
Available in 2 shades.
These are just the preliminary information obviously and I will update with the entire color story later this month, as well as new photos. I'm really super excited about Too Faced Totally Cute Eyeshadow Palette and its joyful and colorful shades, and I can't wait for reviews. How about you lovelies?
Enjoy more photos…