Hello beauties!
As a collector of Tom Ford fragrances and especially an addict of Tom Ford Black Orchid perfume which has been in my collection for years, I couldn't have been more excited when I heard about the launch of Tom Ford Orchid Collection for fall 2016.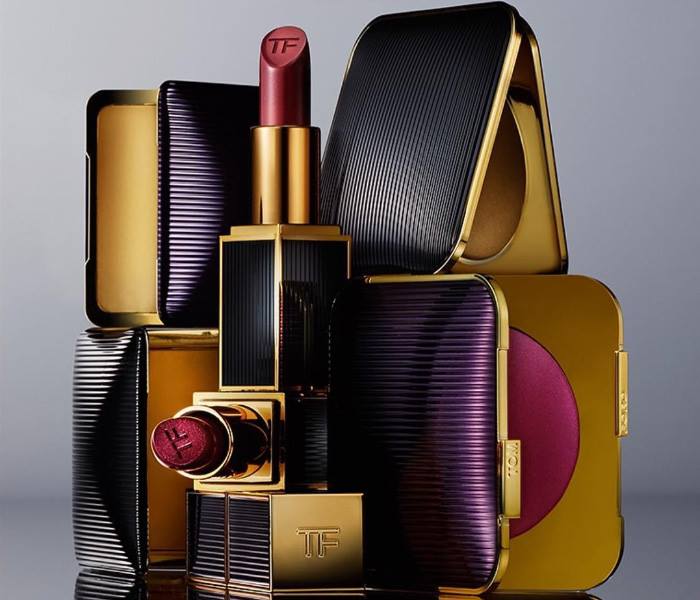 Tom Ford Orchid Makeup Collection features lip color, nightbloom powder and solid perfume in shades inspired by the elusive black and velvet orchid. I'm sure you'll notice the limited edition packaging is similar with Tom Ford Orchid fragrances in black and violet shades. I'm curious what will you choose!
Availability
U.S. Launch Date – Pre-Order now online @tomford.com | July 2016 at Tom Ford counters
UK Launch Date – August 2016 at Selfridges
International Launch Date – August 2016
Tom Ford Orchid Collection Fall 2016
Tom Ford Orchid Lip Color – New & Limited Edition – $60.00
In exquisite ribbed packaging accented with gold, lip color in black orchid and velvet orchid celebrate the iconic fragrances of their namesake. Rare and exotic ingredients including soja seed extract, Brazilian murumuru butter and chamomilla flower oil create an ultra-creamy texture with an incredibly smooth application. Specially treated color pigments are blended to deliver pure color with just the right balance of luminosity. Copy inversed with lipstick.
Black Orchid
Velvet Orchid
Tom Ford Nightbloom Powder – New & Limited Edition – $80.00
A luxurious powder blush provides sumptuous color inspired by the elusive Tom Ford Orchid with ease and consistency. Applies evenly, adheres lightly to skin to achieve a natural looking application of color. Exclusively packaged in an evening compact featuring the classic ribbed look of its namesake signature fragrance bottle.
Tom Ford Orchid Solid Perfume – New & Limited Edition – $190.00
Introducing the sensuous way to apply Tom Ford Orchid fragrance. The solid perfume is packaged in a ribbed, black / purple-and-gold-tone  compact for that inimitable Tom Ford touch of glamour.
Black Orchid
Velvet Orchid
Enjoy more photos…