Hello pretties!
Let's have a quick look at the upcoming Tom Ford 2014 Summer Makeup Collection which will be launching in a few weeks. The beautiful and elegant white packaging of Tom Ford products returns revealing new and limited edition makeup items.
Availability
International Launch Date – May 2014
The full color story hasn't been released yet but we already can marvel at the limited edition Eye and Cheek Palette which features 3 eyeshadows in white silver shimmer, a very pigmented blue with a matte finish and a medium taupe, along with with a peachy blush and a gold bronzer. These are definitely not my shades but those who are interested in this kind of shade combination I'm sure they are anxious to check out in person the new summery palette.
There will also be include two Lip & Cheek Shimmers with a creamy texture and shimmery finish. The white shade is called Moonlight and I image this applied on the cheekbones as a highlighter and over any lipstick for a pop of shimmer.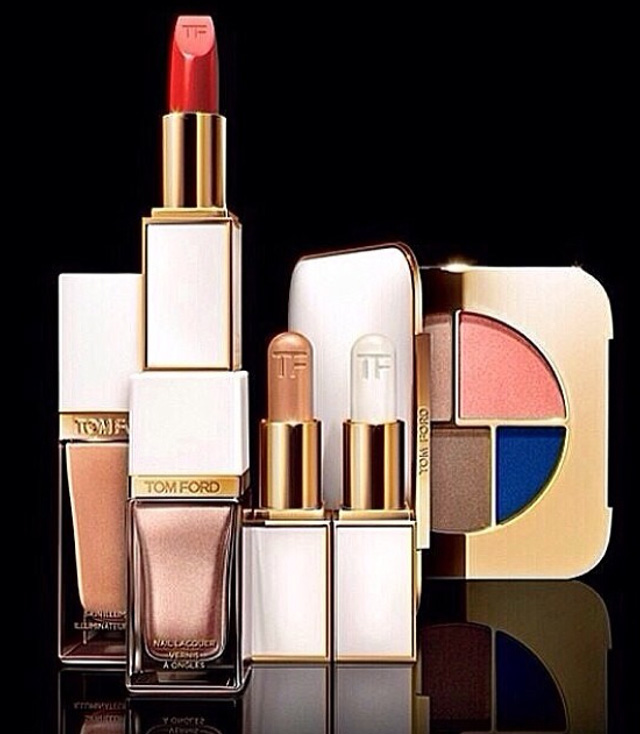 Any thoughts so far? Are you interested in seeing more of this collection?