Hello pretties!
Earlier I was telling you about the new The Body Shop Fall 2016 items and since earlier today I took several photos with my phone I though of giving you a quick peek of my Down To Earth Quad Eye Palette in Grey. There are four more versions to choose from (Plum, Gold, Brown, Black) if you feel like greys are not your shades, or you can pick up Down to Earth Eyeshadow Palette (154.00 Lei) which features a total of 8 colors.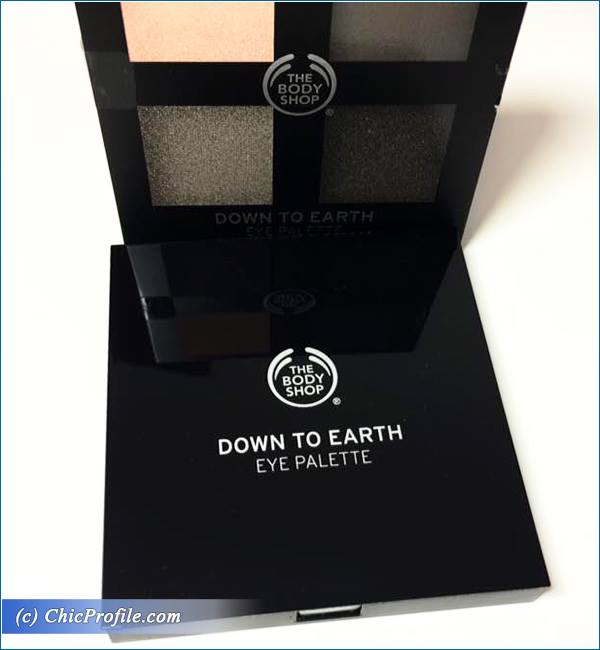 Availability
Romania – Now at The Body Shop boutiques and online @thebodyshop.ro
The Body Shop Down to Earth Grey Quad Eye Palette (99.00 Lei for 4 x 2.2 g / 0.07 oz) features three nude grey shades and a light peach. The finishes vary from matte to satin and metallic. The palette has a mirror enclosed while each eye shadow can be removed from the palette by a simple click in and out.
I absolutely love this feature, that you can customize your eyeshadow quad by placing any single square eyeshadow that you want after you buy the palette.
I was amazed to notice how soft the texture of the shadows was when I swatch them on my skin. The matte finish ones are so soft and silky and they adhere well onto the skin without the help of an eyeshadow primer. All the shades show a good color payoff and even the one with a sparkly metallic finish was a pleasure to the touch.
Until I will come back with a full review for Down to Earth Grey Quad Eye Palette I thought you may enjoy swatches and a couple of photos.
Enjoy more photos…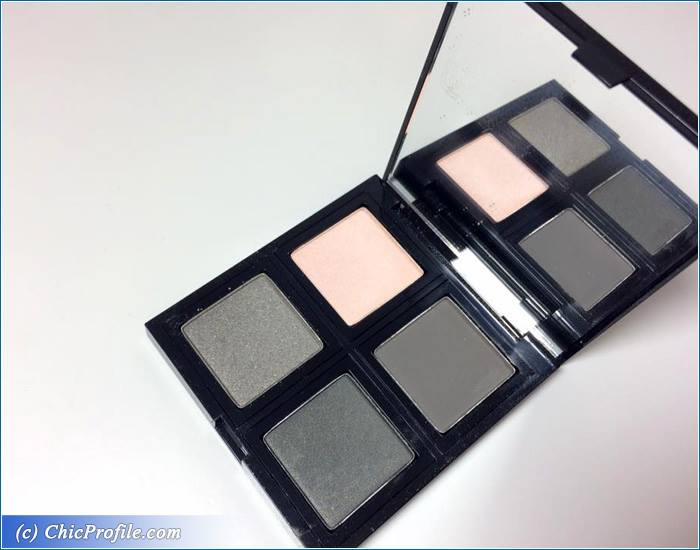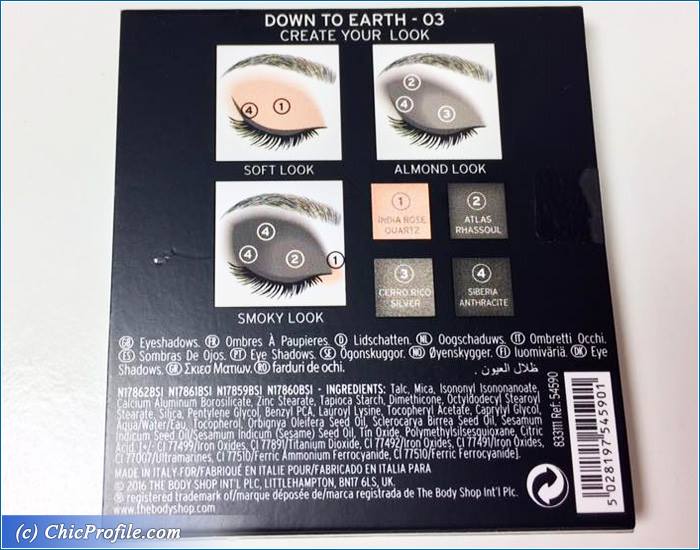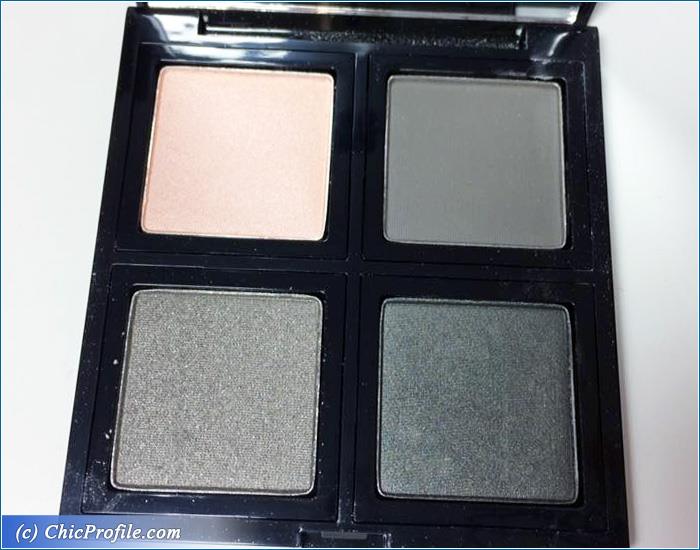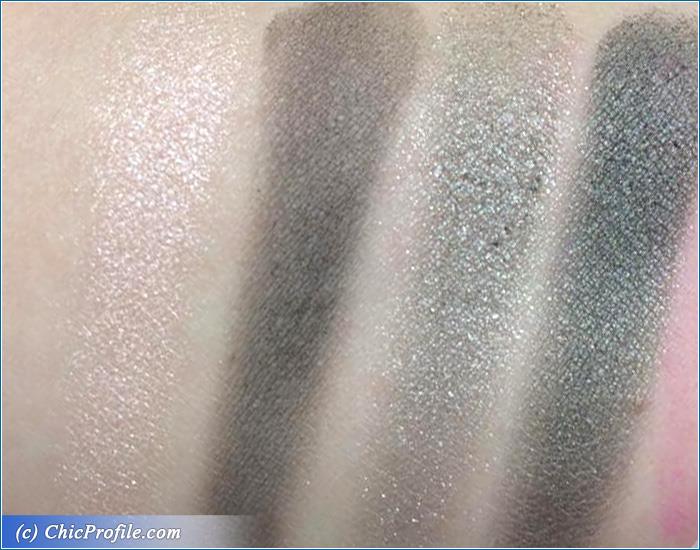 Swatches on bare skin (without any eye shadow primer)