Hello sweeties!
Swiss line, the prestige skincare brand born in Zurich, Switzerland back in 1989 celebrates this year its 25th Anniversary. Prince Michaël Massalsky, the founder and president of Swiss line by Dermalab, global anti-aging Swiss skincare company gave a quick interview about the history of Swiss line, how was this brand born and what are his future plans.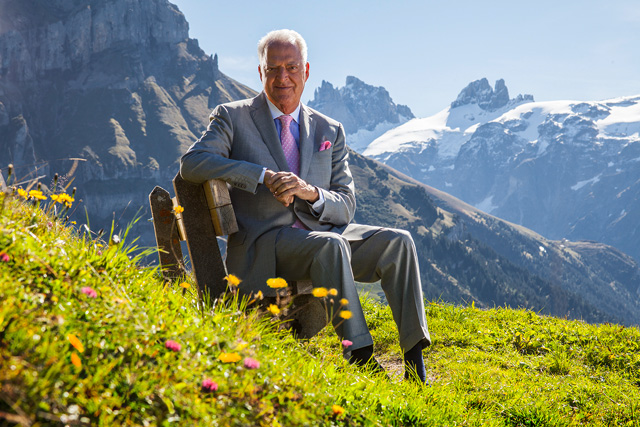 Swiss line celebrates the beautiful age of 25, on the 25th day of each in 2014 an will be offering 25CHF/ $27.00/ €20.00 off every products sold online @shopswissline.com. Mark you calendar and fill your wishlist with your favorite Swiss line items.
I've included Swiss line skincare products in my daily skincare routine for almost 6 months now and with every occasion that I get I review the products I'm currently using. Among my favorite Swiss line products I will mention Force Vitale Aqua Vitale Serum 24 (review & photos), Cell Shock Eye Zone Lifting Complex (review & photos), Cell Shock Face Lifting Complex (review & photos) and the amazing Ageless Purity Purifying Enzymatic Mask (upcoming review).
Availability
International – Now @swissline.net
Romania – Now at Beautik (Baneasea Shopping City), Poeme Shop (Targoviste) and online at BeautySenses
Questions & Answers with Michael Massalsky
1. Why did you want to develop an anti-aging skincare brand? 
I could see that a youth-obsessed culture was emerging so it was clear to me that within the skincare industry, anti-aging would become the leading trend. Youth needed to be commercialized to acknowledge the demand for it, and the perception of its importance within the marketplace.
2. Why do you think Swiss skincare products are considered superior to other countries` skincare items?
In Switzerland, unlike other countries in the world, skincare lines have emerged as a natural evolution of the developments in the medical and pharmaceutical fields. This has, from the start, bestowed Swiss skincare products with technically advanced ingredients and a results-oriented focus. In other countries or regions skincare has often evolved based on fragrance, color cosmetics, or fashion.
3. Why did you replace animal extracts in the Cell Shock collection with biotechnological / botanical extracts in 2002? 
I could see that the skincare industry was starting to focus more and more on significant research in the field of biotechnological and botanical extracts. It was the wave of the future. Additionally, the end consumers` perception of skincare was that animal extracts were old-fashioned and less desirable, in addition to being less ethical.
4. How has the skincare industry evolved over the last 25 years? 
The skincare industry went from offering superficial results to serious medic-grade claims. Revolutions including, peptide technology, nanotechnology, stem cells and advanced delivery systems, transformed skincare from an "art" into a "science."  Although Swiss line`s products are scientifically driven, we also strive to maintain the art of skincare with regards to textures, fragrance, packaging, etc., to reinforce the feeling of luxury. This will never change, despite our scientific advancements.
5. What do the next 25 years have in store for Swiss line? 
I do believe that the best is yet to come, as the next projects we are working on for the coming years look so exciting… but I will not spoil the surprise and will simply say that we will carry on developing superior, clinically proven products.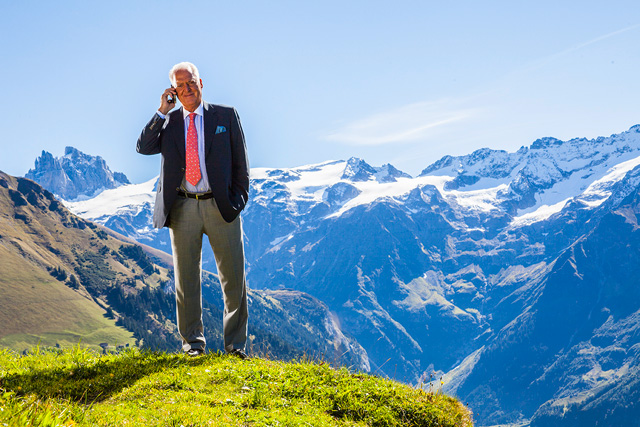 Prince Michaël Massalsky Founder and president of Swiss line by Dermalab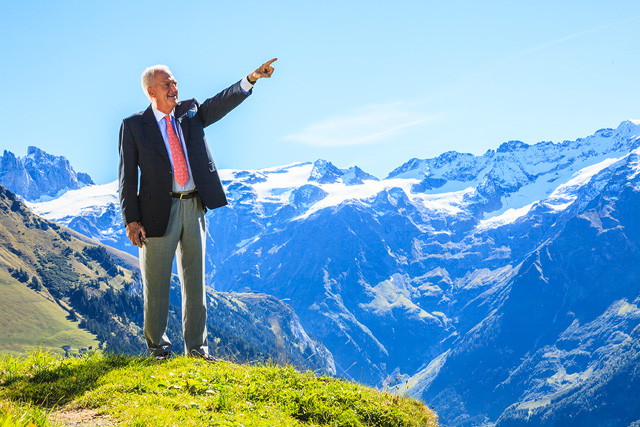 Prince Michaël Massalsky Founder and president of Swiss line by Dermalab