Hello beauties!
Inspired by the magic light of L.A. here comes the new Smashbox L.A. Lights Blendable Lip & Cheek Color. Available in five shades and presented as a Smashbox summer 2015 launch, this new product promises to give your lips and cheeks a pop of color. Everything seems alright so far but I couldn't help wondering what are we really going to get from this product, a fresh color on our cheeks or a more luminous skin?! I'm a bit confused because I noticed the description of "our latest innovation in illumination" which gives me the impression this cheek color product will act more as a highlighter rather than a blush. I'm fine with that as well but I would love to know what to expect from a product like this because while it seems to illuminate the cheeks I'm wondering how it can do a different thing for the lips. It will all be cleared out when reviews will surface. The mini flat sponge which comes with this product seems to be something new and a helpful tool for blending in case you don't want to use your fingers.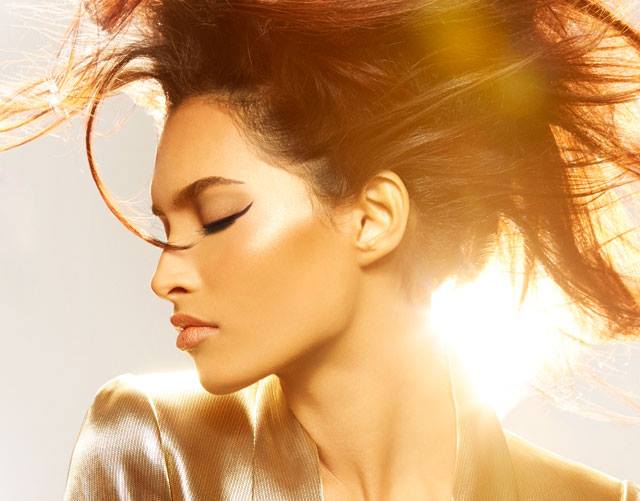 Availability
U.S. Launch Date – Now at Nordstrom, Macy's, Sephora and online @smashbox.com
Smashbox L.A. Lights Blendable Lip & Cheek Color – New – $29.00
Get the ultimate West Coast glow on-the-go with Smashbox Blendable Lip & Cheek Color, a multipurpose formula that gives your cheeks and lips the perfect color pop. The lightweight, brightening formula feels and looks as natural as your own skin only more illuminated and gorgeous. Its curved, dome shape eliminates harsh lines when applying while its creamy texture glides effortlessly onto skin. A velvety, flat sponge is ideal for blending so you get just the right amount of diffused color.
Shades:
Beverly Hills Blush – peachy pink with golden shimmer
Hollywood & Highlight – sheer pink pearl
Malibu Berry – rich berry
Silver Lake Sunset – warm coral
Venice Beach Bronze – soft bronzy shimmer
Enjoy more photos…