Hello beauties!
News from far far away announce the launch of Shu Uemura Tokyo Doll which will take place at the beginning of this summer. Shu Umeura Tokyo Doll palette is presented as the first travel retail exclusive makeup palette and so far I don't know if this will be exclusively available in Asia. This is such a beautiful and joyful palette, featuring ten shades for eyes, cheeks and lips, shades that can be used to create both day and makeup looks.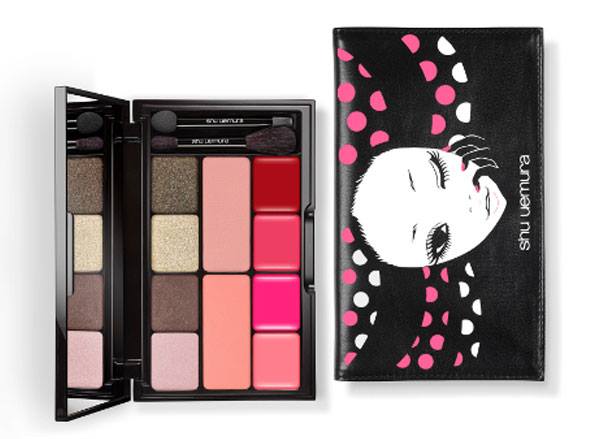 Availability
Asia Launch Date – June 2015 exclusively at travel retailers, duty free shopsI'm loving the presentation of the new Tokyo Doll palette especially because it features such wearable shades and obviously mostly pinks for a girl like me. It contains two shades of Glow on Blush, one soft coral and the other a luminous pink rose,  which are definitely perfect for a natural look with a soft pop of color, probably more suitable fore lighter skin tones. There are also four eyeshadows in frosted pink, matte taupe, crackling white gold and sparkling bronze and of course the lipstick shades could have not missed so here they are baby pink, raspberry, fuchsia and red, two sponge applicators and a large mirror.
The new Shu Uemura Tokyo Doll makeup palette for summer 2015 comes in a reusable black pouch case decorated with pink and white dots and an eye-catching graphic.