Hello pretties!
Fall 2017 season brings the Shu Uemura New Rouge Unlimited Collection. The iconic lipstick is renewed, formula and packaging, and all 38 shades will launch at the end of this month. Just a quick reminder that only today you can pre-order Shu Uemura Super Mario Bros Holiday 2017 Collection online at Shu Uemura.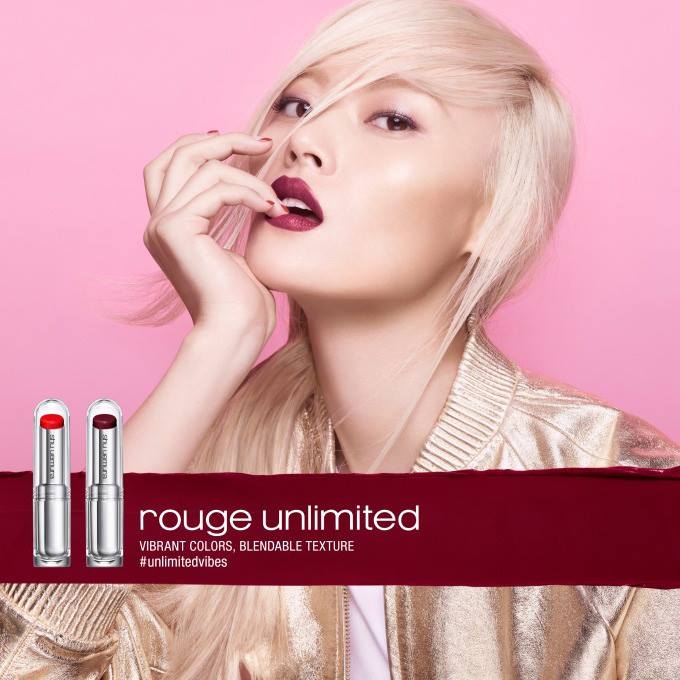 The new lipstick has been reborn with even a lighter feeling, a higher adhesion power, while delivering vibrant colors. The secret is the new texture that liquefies on the moment you apply it on the lips and returns to its gel formula afterwards. The new texture feels more comfortable and blends easily. Blended naturally oils such as camellia and macadamia nut oils, have been added to the formula to keep your lips moisturized for a long time.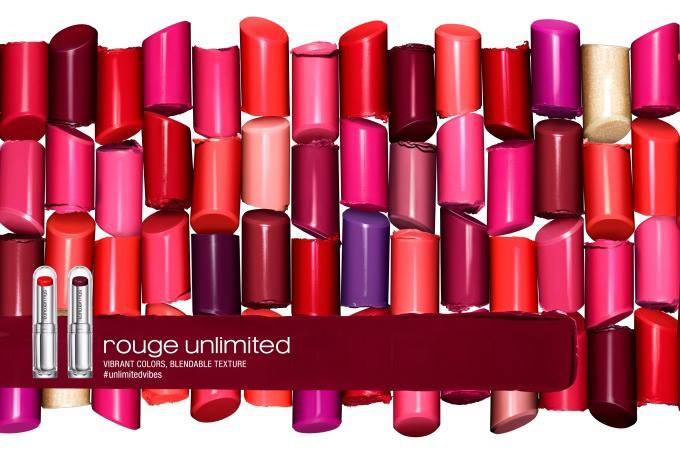 Availability
Japan Launch Date – 16-18 September 2017 at Omotesando | 22 September in Stores
U.S. Launch Date – end September 2017 at Shu Uemura
Shu Uemura New Rouge Unlimited for Fall 2017
The symbolic packaging design of Rouge Unlimited has also evolved. The new design by architect Kumiko Kiyoshi, allows you to see the colors without opening the case and looks like attractive art objects. The top dome changed into a more sharp shape, with a crystal-like bottom and a luxurious feeling.
The spectrum of lip colors varies from red, wine and coral to pink, orange and beige, separated into categories.
In addition to Shu Uemura New Rouge Unlimited lipsticks four "mixing colors" have been launched.
Glitter with a delicate gold shimmer
Pearl adds a smooth, gloss feeling
Purple chances the color to a deeper hue
Yellow adds brightness and warms up the colors
You can combine the mixer-colors to create different looks and finishing, but I advise to apply first on the hand to see the effect. You can create different lip looks by mixing the lipsticks colors, from ombre to bright or faded-look.
Add Pearl mixer-color on the center of your lips, to give a plump, three-dimensional effect. If you use Purple at both ends of your lips, you can create more stereoscopic lips.
Also, placing the "pearl" of "mixer color" in the center of the lip, it plumps to the three-dimensional lips. If you use "purple" at both ends of your lips, you can produce more stereoscopic lips.
If you go to Omotesando shop you can try out all the 71 shades available. You will also benefit from lip makeup services from makeup artists, trying out different lip effects. There will be services that can engrave names on the lipstick as purchase benefits. This would be so cool, to have your personalized lipstick or just an awesome gift.
Enjoy more photos…