Hello beauties!
I know you may not believe me but this is my first Shu Uemura lipstick. I've been blogging about this brand for years but the products are not available in many countries and they don't ship internationally so it took me a while to get my hands on them. Shu Uemura Grapefruit Pink CR 330 Lipstick comes in a gorgeous color and I thank my friend Gio from beautifulwithbrains.com for giving it to me. Everytime I traveled I managed to buy Shu Uemura skincare but I didn't have any money left for the makeup as well.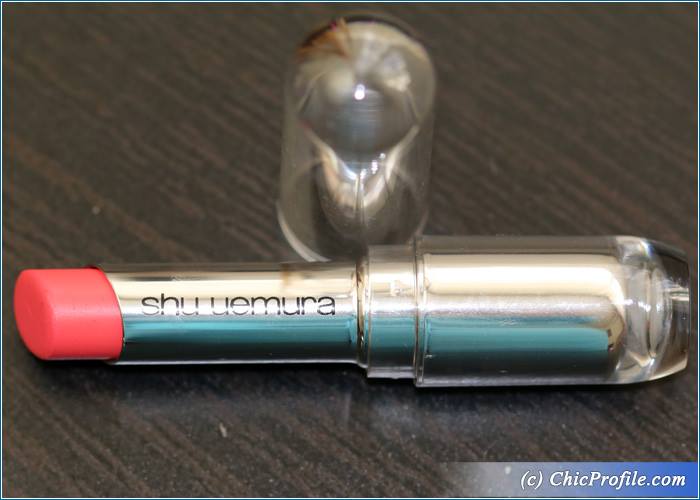 Where to buy:
U.S. – Now @shuuemura-usa.com
UK – Now at Selfridges
Shu Uemura Grapefruit Pink (CR 330) Rouge Unlimited ($30.00) is officially described as a medium grapefruit pink with warm undertones. It's a light-medium grapefruit rose with slightly warm undertones and a wet, shiny finish.
It has a fairly good pigmentation, delivering a sheer to medium color coverage with a sense of transparency. I just like the lightness and freshness of this shade. It comes on so naturally and it really gives lips that freshness, fullness and healthy shine.
It has a creamy but lightweight consistency and feels extremely comfortable on the lips. It glides effortlessly across the lips and covers them in one stroke with a soft color. It doesn't sink into lip lines and doesn't feel sticky or tacky. It has a formula that's so hydrating, just like a lip balm but with a bit of color as well.
I had around three and a half hours of wear without staining my lips or any dry feel.
Enjoy more photos…