Hello beauties!
I invite you to take a first look at Shiseido Fall Winter 2013 Makeup Collection which features new shades for eyes and lips but also a new foundation. I'm really excited about this collection and especially about the new Sheer & Perfect Compact Foundation as I already have their liquid formula and is perfect for summer or whenever you need a light natural coverage.
Availability
China Launch Date – 1 August 2014
U.S. Launch Date – August 2014 at Nordstrom, Sephora and online @shiseido.com
International Launch Date – September 2014 at Harrods, Sephora, Douglas and online @shiseido.co.uk
Romania Launch Date – September 2014 at Douglas, Sephora, Marionnaud
Shiseido Fall Winter 2014 Collection
Sheer & Perfect Compact Foundation – New & Permanent – 10 g
I'm really anxious to try out this new compact foundation as I already have the Sheer & Perfect Foundation (review, swatches, photos) in shade O00 Very Light Ochre and I like its lightweight texture and hopefully I would love the new formula and find it suitable for fall. While the liquid Sheer & Perfect Foundation offers a light natural coverage the compact version promises to even out the skin tone, while offering a lightweight natural powder formula that feels smooth to the touch and gives skin a healthy and perfectly uniform color coverage with a natural radiance.
Shades:
I00 Very Light Ivory
I20 Natural Light Ivory
I40 Natural Ivory
O20 Natural Light Brown
O40 Natural Tan
Lacquer Rouge – New Shades – $25.00
Here comes 5 new shades of one of my favorite lip products which has a long lasting formula, with an intense moisturizing color and a glossy finish. I own a couple of the old shades and my favorite are Caramel Lacquer Rouge (review & lip swatches) and Disco Lacquer Rouge (review, swatches, photos).
Shades:
PK226 Pink Sweetheart
RS727 Grey Rose
RD728 Violet
RD529 Tango
PK430 Pansy
Luminizing Satin Eye Color Trio – New Shades – $33.00
We'll be seeing 3 new compact eyeshadow palettes in the next season so take a look at the photos bellow and pick your favorites. I just love the buttery texture of Shiseido eyeshadows and my favorite trio is Punky Blues Luminizing Satin Eye Color (review, swatches, photos).
Shades:
BL215 Stationary
GR716 Vinyl
OR316 Floral Design
Enjoy more photos…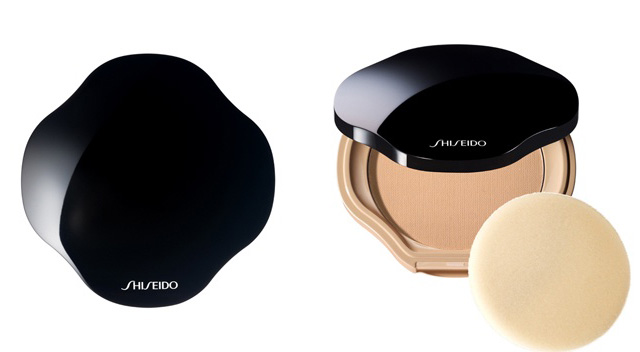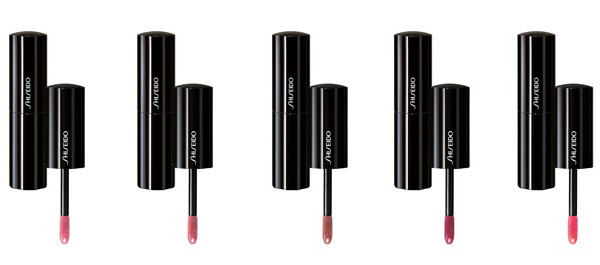 I hope you enjoyed this quick preview as I will post more information, visuals and high-end photos closer to the launch date. As always I'm expecting Shiseido to hold a pre-launch event so I will keep you updated and post swatches and a quick preview as soon as possible.
So far what do you think of this collection? Are you excited about any of these new shades?