Hello pretties!
Sephora Weekly WOW offers continues this week with new products discounted at 50%. This is an amazing chance to shop for the products that you may not had the chance in the past. Either if you were on a budget or you simply missed the launches, now you can get them for half price. One of WOW weekly offers is Urban Decay Naked Smoky Palette (review, swatches) but you can check out the other offers after the jump.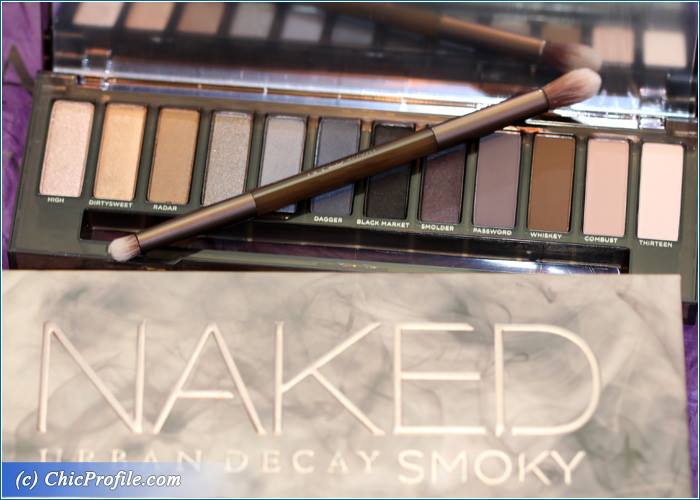 Availability
U.S. Launch Date – Now at Sephora
Sephora Weekly WOW End August 2017 Offers
A smoky side of the Naked eye palette, featuring nine shades and three exclusives from past palettes.
This palette contains:
12 x 0.05 oz/ 1.3 g Eyeshadow in High (pale pink-nude shimmer with micro-sparkle), Dirtysweet (medium bronze), Radar (metallic taupe with iridescent micro-glitter), Armor (metallic silver-taupe with tonal sparkle), Slanted (light metallic gray), Dagger (medium charcoal with micro-shimmer), Black Market (jet-black satin), Smolder (deep plum-taupe), Password (cool taupe matte), Whiskey (rich brown matte), Combust (soft pink-taupe), Thirteen (light beige satin)
Double-ended brush
Lookbook
Smashbox

Step-By-Step Contour Kit – $17.50 ($35.00 Value)



The Step-By-Step Contouring Kit palette features three shades for defining, bronzing, and highlighting. It features an Angled Brush, and the powders make it easy to contour with pigmented, blendable, buildable color. Ideal for all levels—from beginner to advanced—it includes, an easy-to-follow application guide so you can seamlessly apply the powders based on your face shape.
A bestselling contour palette with six matte and radiant shades.
This palette contains:
Blush in Mauve Nude 0.10 oz/ 2.83 g
Highlight in Rose Gold 0.10 oz/ 2.83 g
Matte Contour 0.10 oz/ 2.83 g
2 x 0.10 oz/ 2.83 g Bronze 1 (bronze), Bronze 2 (deep bronze)
0.10 oz/ 2.83 g in Glow (champagne highlight)
Step-by-step guide
Enjoy more photos…