Hello beauties!
Here is a reminder of the new shades of Rouge G de Guerlain that I've told you about a few weeks ago. My favorite are the two new limited edition shades Mercedez-Benz and Lamborgini. Take a closer look after the jump and pick yours.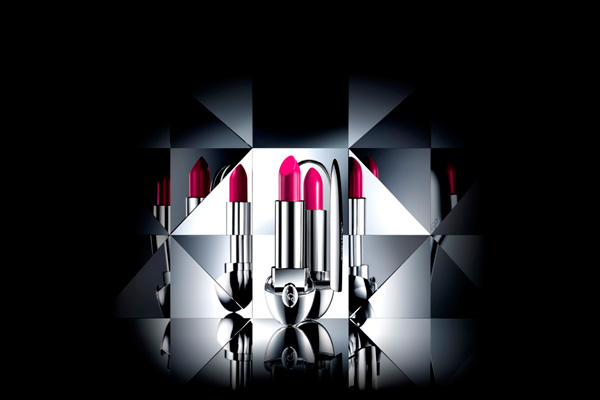 Availability
International Launch Date – April 2014 at select locations of Saks Fifth Avenue, Neiman Marcus, Nordstrom, Bloomingdales, Sephora, Bergdorf Goodman
Japan Launch Date – April 2014
Rouge G de Guerlain – New Shades – $51.00
Behind this magical creation is an astounding formula: the unique combination of ruby powder for spectacular radiance, hyaluronic acid spheres for perfectly smoothed lips and wild mango butter for lasting hydration. Lips are intensely coloured, perfectly smoothed, moisturised and plumped up.
Shades:
15 Galiane – cashmere beige (New) (Permanent)
16 Gaetane – deep brown (New) (Permanent)
48 Geneva – warm coral orange (New) (Permanent)
77 Geraldine – glossy pink (New) (Permanent)
78 Gladys – shocking ruby pink (New) (Permanent)
Rouge G de Guerlain – Limited Edition – $54.00
Shades:
864 Mercedes-Benz | Rose Grenat – velvety red-pink
866 Lamborgini | Rose Glace – nude, barely there pink
Enjoy more photos…