Hello beauties!
I have Revlon No.675 Ravishing Nail Enamel for quite a while now, but its turn to be worn came only in late October, a few days before I went to London. Actually, to tell you the truth, I wasn't quite excited about this shade to begin with. I though it's just an ordinary boring brown shade, not meant for my nails and I wouldn't like it at all. The first coat of Revlon Ravishing nail polish, made me re-think everything I thought about this color in the first place.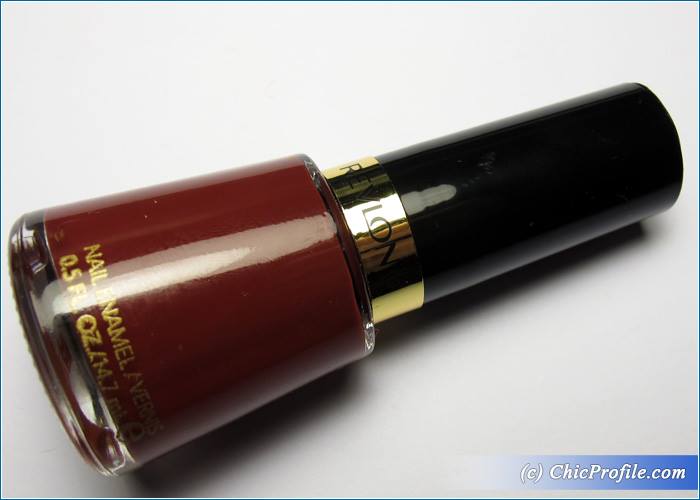 Availability
U.S. – Now @revlon.com, ULTA and drugstores (@drugstore.com)
UK – Now at Superdrug, Boots
Romania – Now at Kendra
Revlon No.675 Ravishing Nail Enamel ($5.99 for 14.7 ml / 0.5 fl oz) is a dark reddish brown with a luscious creamy finish. I absolutely adore the creamy formula, as it glides flawlessly across the nails, delivering an opaque color coverage in one coat.I had no streaking, bubbling or pooling along the edges of the nails. It's just a flawless formula, which delivers a perfect application in one coat. I honestly had doubts about the thin brush but it does an amazing job and spreads the polish evenly without leaving any lines behind.
I personally say it's very hard to detect a difference in opacity between the first and second nail polish coat as the color is just as intense, rich and opaque to begin with. In the beginning when I first received this nail polish I thought I wouldn't see myself wearing this color again after I'll review it, but now I'm already thinking of making the time to wear it at least for a couple of days.
It's an elegant, classy shade that looks good on short or longer nails and will complement any skin color. I would say it's perfect for the holiday season as well if you are not looking for something sparkling and you just want a classic creamy nail polish with a beautiful shine.
I had 5 days wear with this formula without chipping and with only minor visible tip wear. The color was still intense, pigmented and opaque. Unfortunately I wasn't able to make photos after 5 days wear, as I found myself at a beauty event where I was asked to test new nail colors so I had this one removed.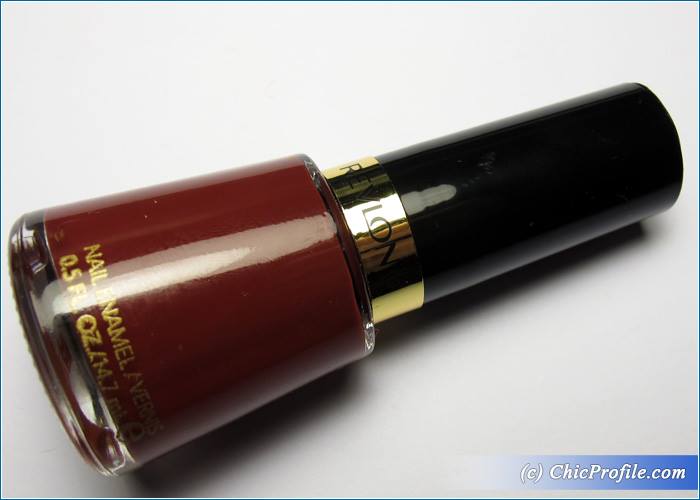 A gentle shake of the bottle and two coats and your nails are good to go. From the beach to the boardroom, this formaldehyde and toluene-free nail enamel by Revlon is available in a variety of shades to suit your style
Enjoy more photos…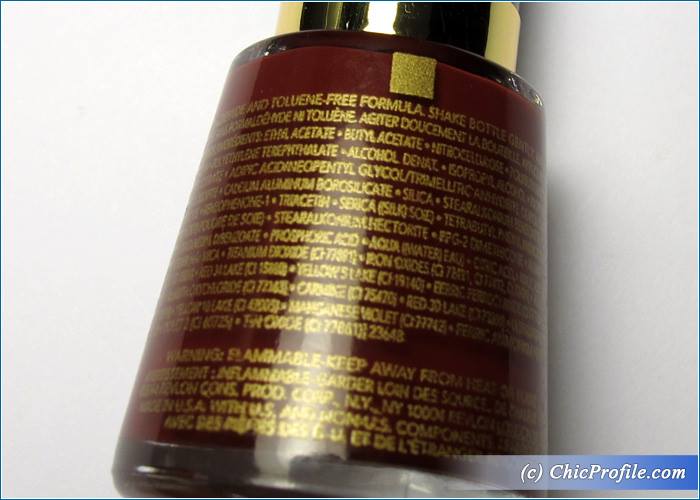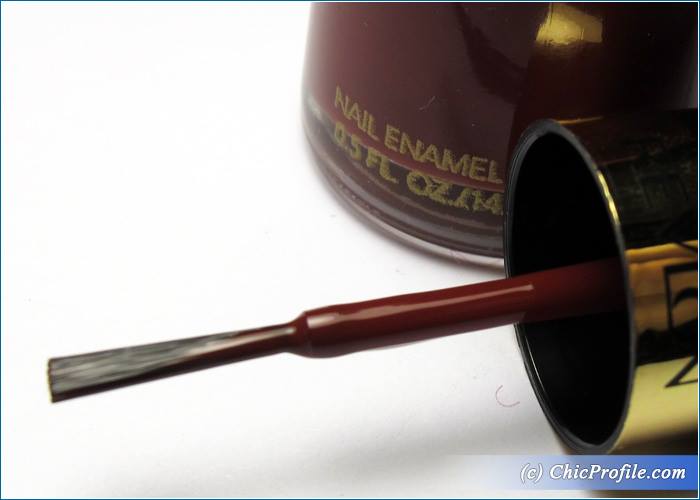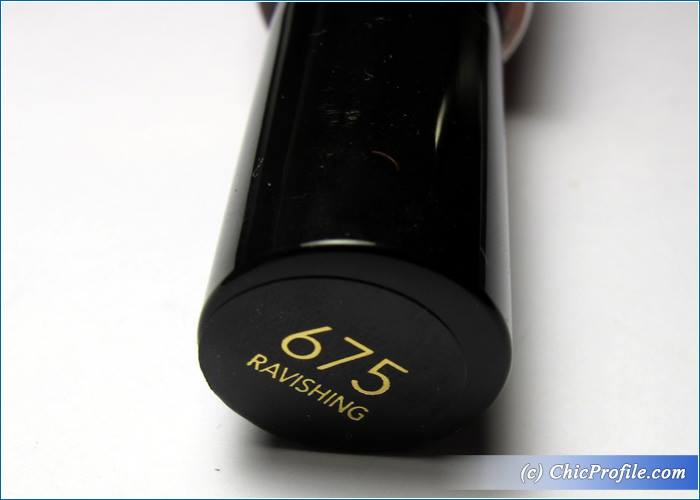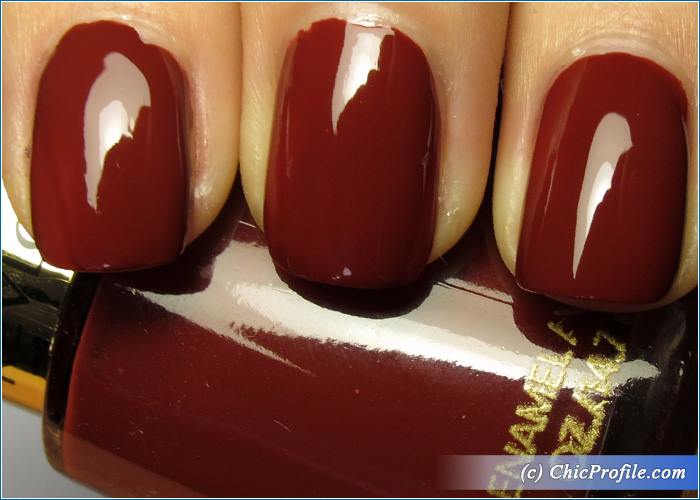 Revlon Ravishing Nail Polish – 1 coat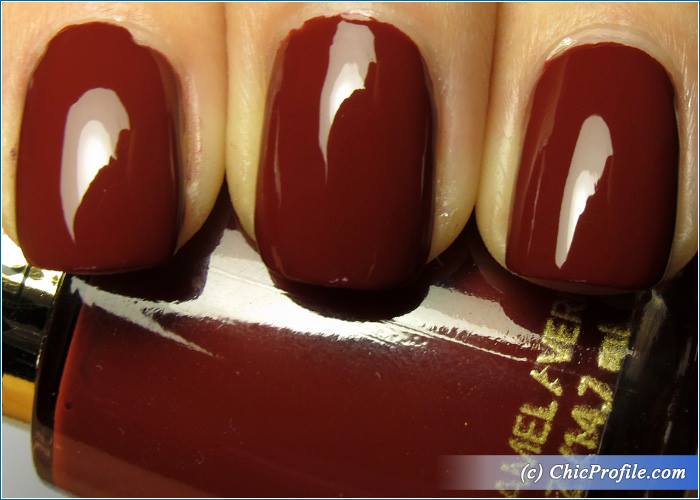 Revlon Ravishing Nail Polish – 2 coats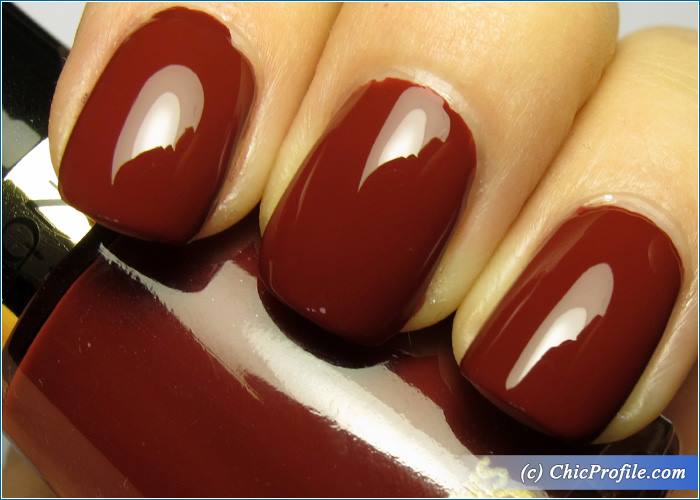 Revlon Ravishing Nail Polish – 2 coats + top coat