Hello pretties!
About the re-launch of Revlon in Romania I talked live on Periscope the other week and once I arrived home that day I also showed you some of the new Revlon makeup items I got. Enjoy the review of Revlon Pink in the Afternoon Super Lustrous Lipstick, one of the 82 vibrant shades this Revlon legendary glamour lipstick line has to offer. The brand is also known for its luxurious lipstick shades that create an unforgettable seductive lip color in four finishes from creme, to matte, pearl and shine.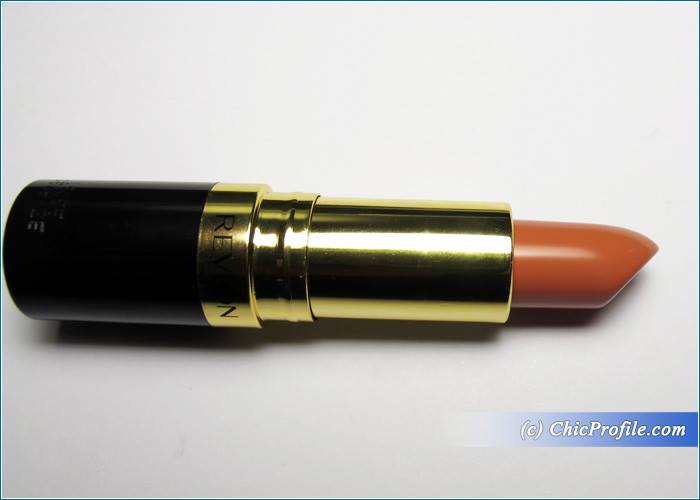 Availability
U.S. – Now at ULTA, @revlon.com
Romania – Now at Kendra
Revlon Pink in the Afternoon Super Lustrous Lipstick ($4.79 / £5.00 for 4.2 g/ 0.15 oz) is a warm toned medium soft coral pink with a vintage touch and a creme finish. On me it looks more like a warm coral rather than a pink, so it's a daily wearable shade that will complement even those with darker skin tones.
I like the formula a lot since it's creamy but feels lightweight and comfortable on the lips, while it glides easily covering the lips with a nice touch of color. It has a medium opacity, doesn't look too pigmented but the color is buildable and if you apply two layers you'll definitely have richer color. I absolutely love the name, Revlon Pink in the Afternoon, as it is just that, a perfect color to be worn on a daily basis from morning till late in the afternoon.
The texture is creamy, not heavy or tacky and the formula contains Vitamin E and Avocado Oil which hydrates lips. I wore the color well for about 4 hours but after a meal I definitely had to re-apply. I didn't find the formula to be so moisturizing from beginning to end, but it didn't dry my lips either. It's also fragrance-free.
The packaging is classy, looks elegant as the lipstick comes in a black tube with a golden ring in the middle signed Revlon and the top of the lipstick case is transparent so you can easily spot out the color.
Enjoy more photos…