Hello sweeties!
PMD Kiss Lip Plumping System has finally made its way to the UK and I was there to witness the launch. Who doesn't want plumped, fuller lips without the having to appeal to plastic surgery, injections or fillers?! I mean I'm not saying is anything wrong with perfecting your body and do what you feel is necessary to feel comfortable in your own since..but. Before you go to all that trouble you should try the new PMD Kiss Lip Plumping System. It's easy and you can do everything from the comfort of your home, whenever you want.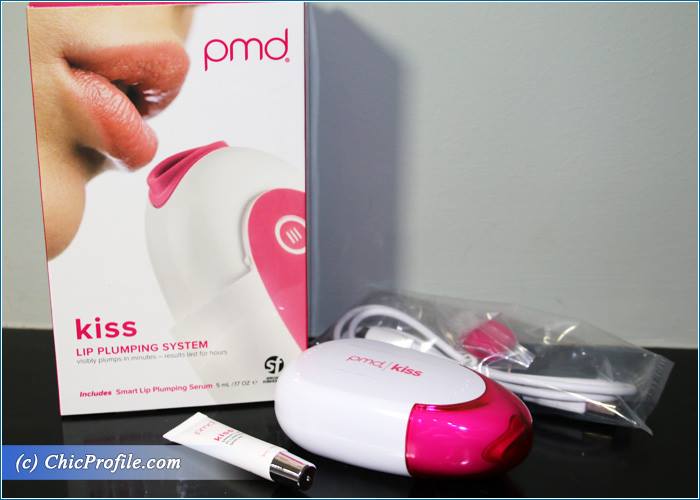 Where to buy:
UK – Now at @currentbody.com, @pmdbeauty.com
PMD Kiss Lip Plumping System (£125.00) is a smart anti-aging lip treatment. It uses pulsating vacuum technology and specially formulated serum to create a fuller appearance of lip volume and restore youthfulness to lips. With daily use, Kiss will boost collagen and create long lasting plumped up results.
The system comes with a Lip Plumping Serum (£25.00 for 10 ml) that can be acquired separately once you finish the one in your kit.
I see it as a non-invasive device that was designed to get you that perfect pout. It literally takes less than 3 minutes to create fuller lips and is pain-free. Not only makes your lips fuller, but it works as an anti-aging treatment as well. It actually boosts collagen production so in time it will reduce the appearance of lip lines and wrinkles.
I personally use it in the morning so I can have my lips plumped for hour and then just quickly use the Standard Speed (No.1) for a quick plump during the day. So it has two speeds, the first one which is mostly for retouching and the second one for a more intense, targeted plump.
I've always been a lip gloss gal, because it's the easiest way to get fuller lips. As you can see my lips are not perfect symmetric and probably your neither. So I need to overline my lips with a lip pencil to create that symmetry on my upper lip. This is where PMD Kiss Lip Plumping System comes in handy for me. It helps me within minutes to get a fuller upper lip and add a rosy flush hue to my lips.
You can easily noticed in the before and after photos bellow how my natural lips look. After using the Kiss plumping device they have a rosy, even color that makes them look fresh and healthy. You can easily see how defined my lips are and it's so much easier to apply lipstick and line my lips.
The effect lasts about 3 hours so after that you need to quickly use the standard speed for a couple of seconds to preserver that plumping effect.
How to use it:
Apply Kiss Smart Lip plumping serum onto clean, dry lips.
Power on Kiss and place plumping tip firmly and directly onto your lip creating a tight seal for suction.
Use Kiss in the 4 sections of your lips (upper and lower corners of your lips). You will hear and feel the Kiss working
Allow Kiss to pulse 10 minutes on each section of your lips. You will be able to hear the pulses while the Kiss works.
I actually don't use it for 10 minutes, that's too much for me. I only use it for 3 minutes and I'm good to go. If you want a more plumped effect with a longer lasting result I guess you can do the 10 minutes if you have the patience for that.
Once you apply the lip serum you will get an instant feeling of freshness as gives a cooling and tingling sensation. The lip plumping serum does something on its own as well thanks to its ingredients. So, I found myself using the lip plumping serum on its on several time.
Don't forget to follow me on Instagram for daily sneak peeks and news about upcoming makeup collections.
Enjoy more photos…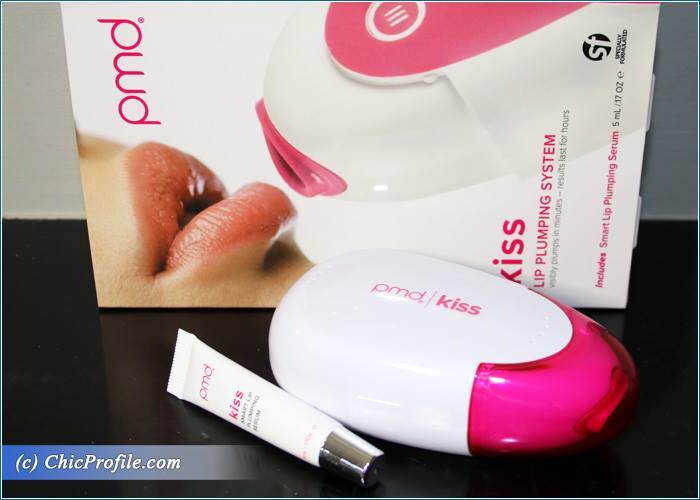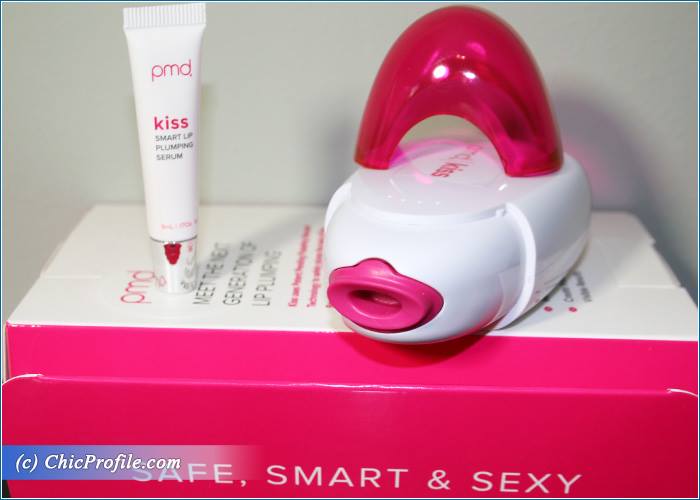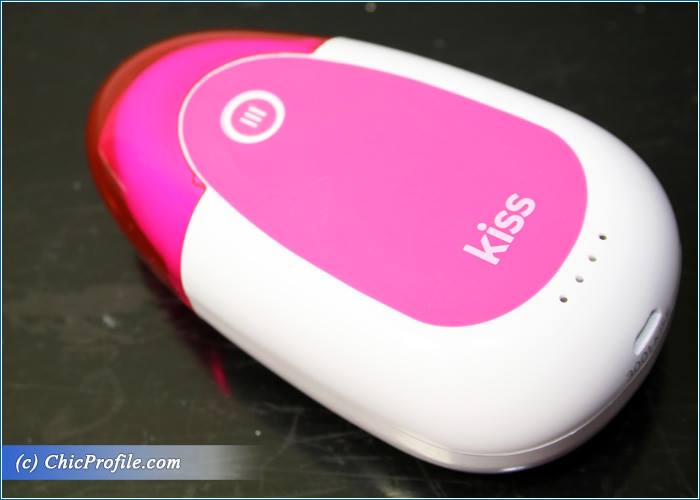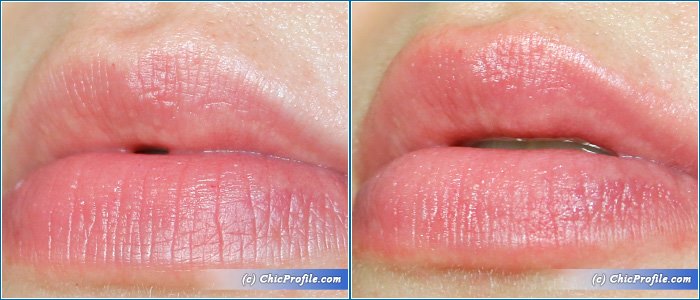 LEFT: Natural Lips (before) – RIGHT: After using PMD Kiss