Hello babes!
You know I'm obsessed with pink and the fact that I took an interested on Oud Milano brand since I moved to London, brings me to our star here, Oud Milano Lip Gloss Flock 506. My Oud Milano makeup collection is growing so trying out a lip gloss, especially in a pink shade, was a natural choice.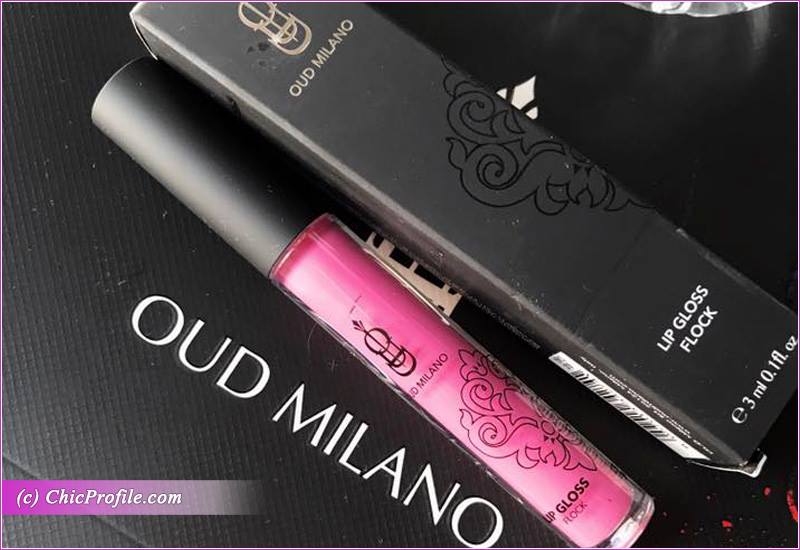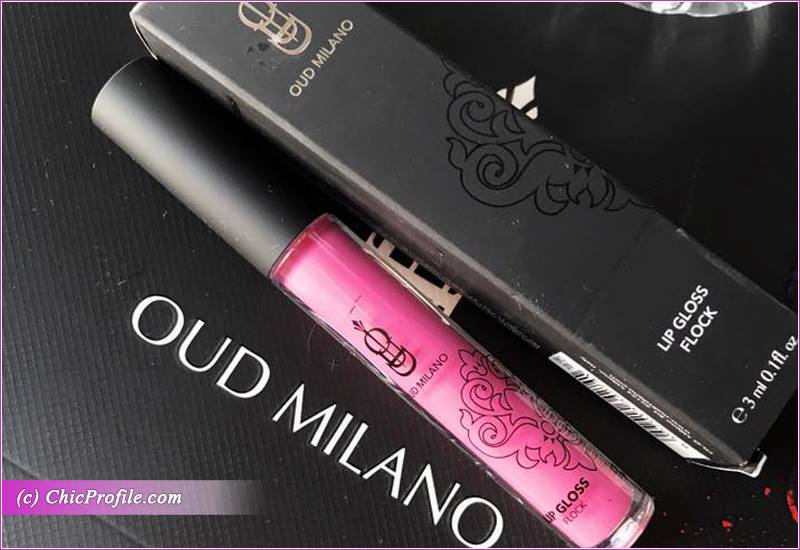 Where to buy:
London – Now at Oud Milano Store (353 Oxford Street, W1C 2JG – across the street from Debenhams)
International – Now @oudmilano.com
Oud Milano Lip Gloss Flock 506 (£17.74  for 3 ml / 0.1 fl oz) is a medium fuchsia pink with blue undertones and a wet finish. The color is vivid, very pigmented and opaque on the lips. It's that kind of intense, hot pink that I love to wear and instantly brights up my face.
I said it before, whenever I'm wearing a bright pink like this, it's impossible not to smile. Once I put a pink on my lips I instantly put on a happy face. 🙂 It complements light skin tones beautifully, so don't be afraid to wear it. It will look good an almost everyone, but I do admit that more mature ladies may consider this color to bold.
Oud Milano Lip Gloss Flock 506 Review
All lip glosses are meant to plump your lips, to emphasize them, to give them a boost and a beautiful healthy and juicy look. Well, Oud Milano Lip Gloss Flock doesn't deliver that extreme shine or sparkling finish. What it does, is give your lips a wet finish effect. So, my lips look very fresh and juicy, but without being shiny or shimmery. I personally like it. Different effects for different lip glosses. 🙂
The formula is well balanced, not to thick or watery, just creamy and glides well across the lips. Well, the doe-footed applicator is a bit stiff, but it does prove helpful for a precise application. You get that opaque color coverage, the wet finish without sinking into lip lines. The formula feels light, not sticky to tacky at all, very comfortable to wear.
It has a sweet, fruity scented formula that is not noticeable on the lips. The color looks great applied on its own or on top of a lipstick. I got around 4 hours wear with this formula, without leaving a stain behind.
This is the first lip gloss I tried from Oud Milano, but when I was in the store, I tried all the permanent shades. There are plenty to choose from so I will be trying out new ones in the future. 🙂
Enjoy more photos…