Hello beauties!
I do love to write reviews about pink products. 🙂 Today our star guest is Oud Milano Eyeshadow 308, a color that I acquired on my last visit to Oud Milano boutique. This time I got mostly pink and nude colors so keep on eye on future reviews. I previously tried Oud Milano Eyeshadows, reviewed Eyeshadow No.303 a beautiful gold, but I needed something pink this time.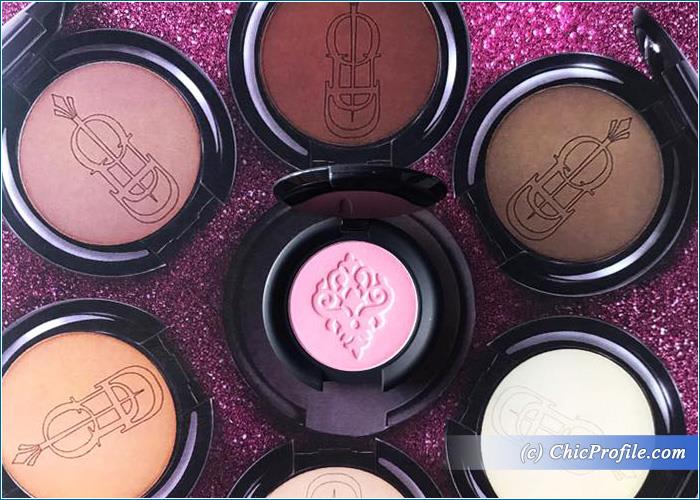 Where to buy:
London – Now at Oud Milano Store (353 Oxford Street, W1C 2JG – across the street from Debenhams)
International – Now @oudmilano.com
Oud Milano Eyeshadow 308 ($19.00 / £19.50 for 3 g / 0.1 oz) is a very light pink with some golden undertones and a satin finish. It has a good color payoff but is meant to be slightly sheer. If you like you can build up the color up to a medium intensity.
Oud Milano Eyeshadow 308 Review
This light pink shade is perfect for an everyday look, a fresh wash of color for your lids. It adheres well even on bare skin but it looks more intense over an eyeshadow primer. The consistency feels smooth and soft to the touch, fine milled and a bit thinner. I noticed that it does kick off a bit of powder when I dip my brush into the pan, but there is no fall-out during the application.
As I said the color is not very intense, more on the lighter side. The satin finish is very subtle so the color gives a luminosity to the eyes either if you apply it on the lid or on the inner corner of the lid. I absolutely like it for a casual, day to day look, something simple, not to sophisticated.
The pattern on the eyeshadow is very pretty and even though I used the color a couple of times is still very much noticeable. I had around 5 hours wear with this shade before it started to fade.
Enjoy more photos…