Hello lovelies!
My first true experience with Neutrogena happened a few weeks after I moved to London. I already knew the brand but haven't actually tried their products, except their classic hand cream which was amazing during winter time. Moving to London was all about trying new products and discover new brands right from the beginning so I started with a few new Neutrogena products which I introduced in my daily skincare routine. If you want to know more about my Neutrogena skincare routine, please keep on reading.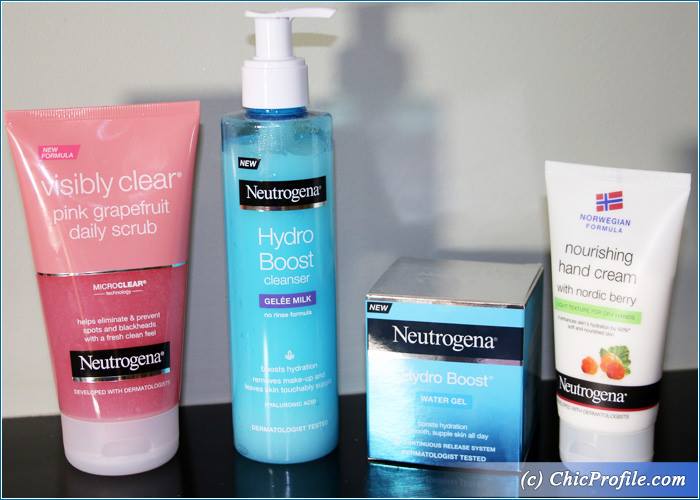 Where to buy:
UK – Now at Boots, Superdrug, Beauty Base, Morrisons, ASDA, Tesco, Sainsbury's
Neutrogena Visibly Clear Pink Grapefruit Daily Scrub ($5.96 / £4.79 for 150 ml) is the product that got my attention first, and not only because it comes in a cute shade of pink but because when it comes to skincare I'm really addicted to face scrubs. Over the years I tried so many daily face scrubs and I can say that only last year I found my favorite. Checking out the new Neutrogena Visibly Clear face scrub was definitely challenging for me as it has a new formula which helps eliminate and prevent spots and blackheads. It's a scrub that can be used daily, morning and evening, but for sensitive skin like mine, I wouldn't recommend using it so often.
I like the gentle formula as the scrub is not hard on my skin and the particles are covered in this gentle gel which allows me to get a super efficient cleansing as well. I like to use it in the shower, gently massaging onto my wet face and neck (avoiding the eye area) and then rinse it thoroughly. I use it every two days as for my skin, even though I'm a combination skin type I think is more than enough. Every other day I'm using Neutrogena Hydro Boost Cleanser and I'm telling you I'm really abusing this product. 🙂
Neutrogena Daily Scrub has an intense pink grapefruit smell which is so refreshing when I feel it on my skin and even though Parfum is stated as one of the ingredients, it never irritated my skin. After I use the product my face is instantly looking healthier and fresher. It helps gently exfoliate the skin and gives a deep clean thanks to the gel-formula. I'm not really sure that it is so efficient in eliminating spots and blemishes but it does leave my face looking brighter, fresher and more luminous. It purifies the skin without overdrying it and can keep your face free of blemishes or black spots if you do use it constantly.
Neutrogena Hydro Boost Cleanser ($7.99 / £5.33 for 200 ml) is an innovative cleanser with a super refreshing gel formula. Since I have combination and sensitive skin type, milk cleansers have never been my favorite, but why is awesome about Neutrogena Hydro Boost Cleanser is that the gel formula feels so lightweight and glides easily on the skin with the efficacy of make-up remover milk.
I never thought I would love this product so much as I'm actually abusing it every night when I remove my makeup. It does a good job in removing all of my makeup and is gently enough to be used on the eyes and lips. Is efficient even against eyeliner or black eye pencil but I still follow up with my micellar water. I use it in the evening even if I don't wear a full face makeup or make up at all as it removes dirt and impurities without leaving a greasy residue behind. My complexion just feels clean, purified and fresh. The combination of Neutrogena® cleansing technology, hydrating agent and Hyaluronic acid which is naturally found in skin, help the formula to protect the skin barrier, boost hydration and help lock it in.
Neutrogena Hydro Boost Water Gel ($17.99 / £8.66 for 50 ml for 1.7 fl oz) is an unique moisturiser with a light texture and the long lasting, intense nourishing power of a cream. I just recently bought this face gel as I've always been more into light textures like face lotions or serums rather than creams and I wanted to try something that will keep my skin hydrated all day. The formula contains Hyaluronic acid which replenishes the epidermis with a boost of hydration and retains water to create a reservoir but also protects the skin barrier and continuously release moisture all day.
It feels very gentle and lightweight on the skin and it's absorb very fast. It gives an instant feel of freshness with a cooling sensation which is amazing during the summer when temperatures are high. For me is just a boost of hydration and freshness that helps my skin being moisturized the entire day.
Neutrogena Hand Cream with Nordic Berry ($8.10 / £4.59 for 75 ml) is the solution for soft and nourished hands. I must admit I'm cheating sometimes as I'm applying this cream on my feet as well. It's very light and has a non-greasy texture that is easily absorbed by the skin. It's suitable for sensitive skin as well. It does an amazing job in transforming dry skin and leave my hands and feet nourished every day. I usually put a small quantity in my hands and gently massage my feet before going to bed so I can feel them soft and nourished in the morning. Since I move to London I started wearing flip flops a lot so my skin really became very dry and needed an intense hydration which is exactly what Neutrogena Nourishing Hand Cream provides. It is efficient and has a light texture at the same time. Another plus is the fruity scent with hints of berry, apple, red fruit, rose and bergamot which lingers on the skin for quite a while.
SHOP THIS POST
Enjoy more photos…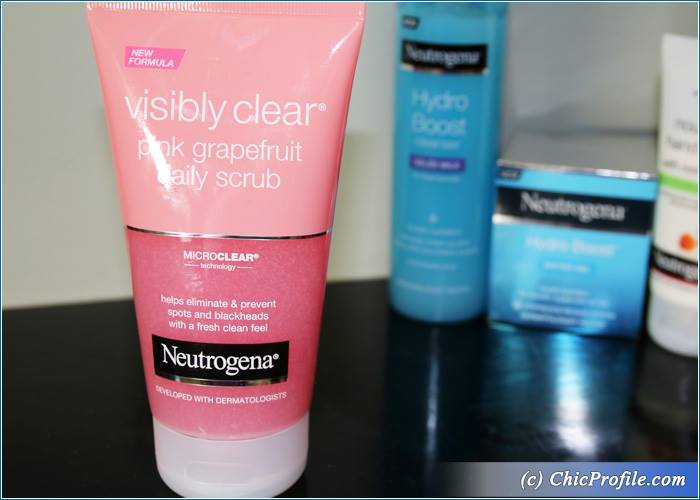 Neutrogena Visibly Clear Pink Grapefruit Daily Scrub Ingredients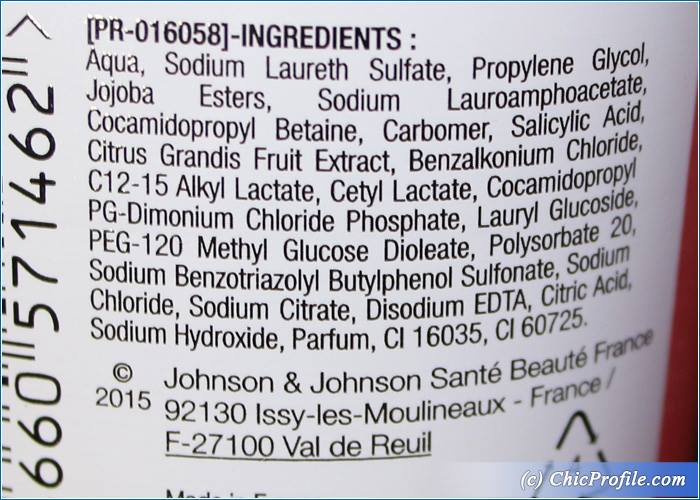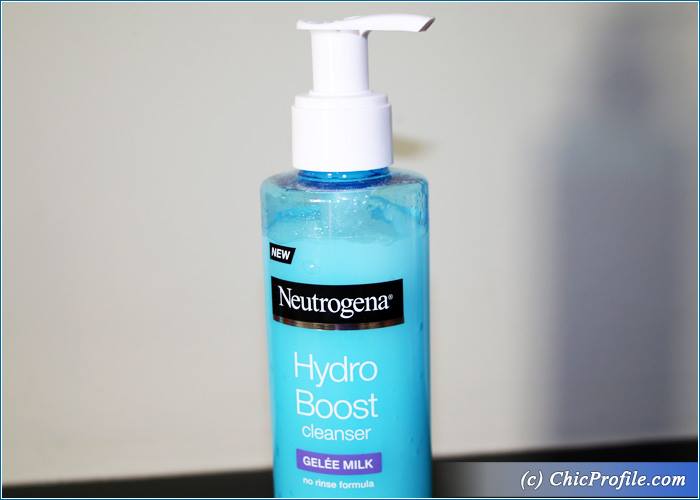 Neutrogena Hydro Boost Cleanser Gelee Milk Ingredients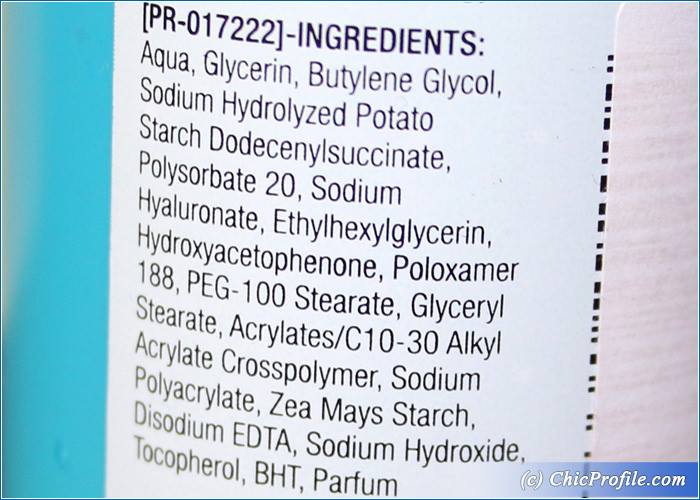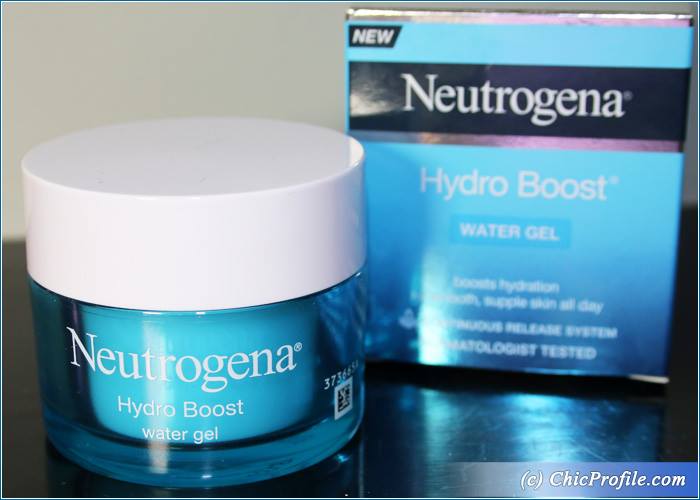 Neutrogena Hydro Boost Water Gel Ingredients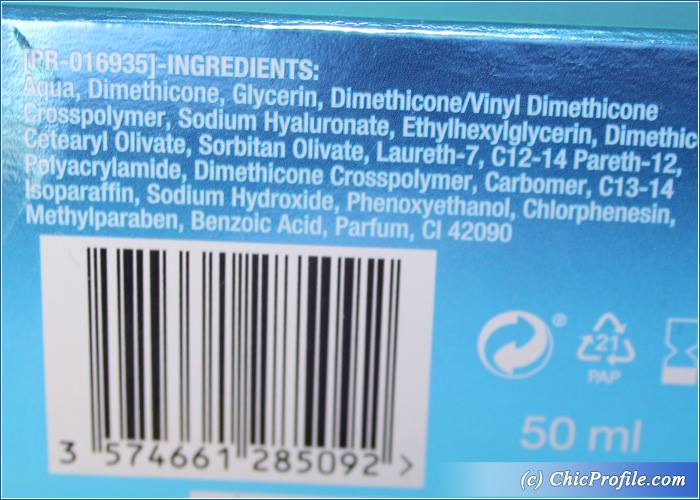 Neutrogena Nourishing Hand Cream with Nordic Berry Ingredients