Hello cuties!
NARS Cosmetics comes up with ten new Velvet Matte Lip Pencil shades for Spring 2017. The shade extension is currently available now at Sephora in the U.S. but internationally will arrive next month. The colors are highly pigmented while the finish is matte.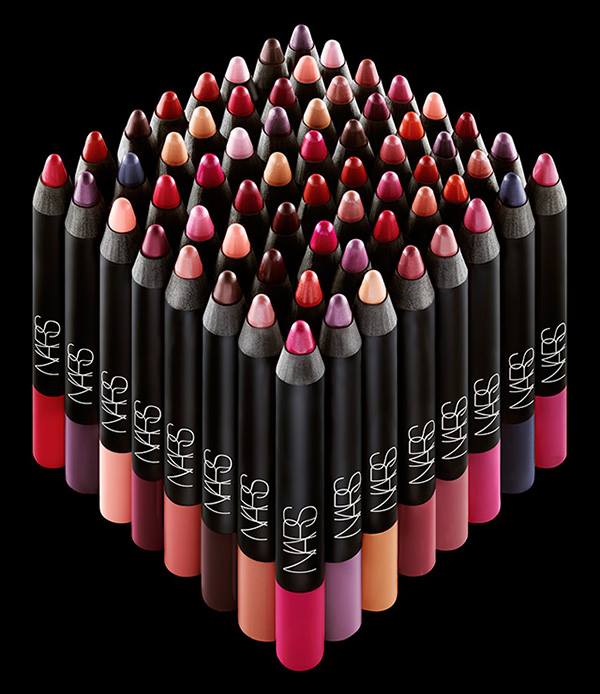 Virtually every color can work on everyone. Paired with a soft eye, even the darkest or brightest shade of lip color can create a striking makeup look on its own. With lips more than any other features, I follow a no rules approach." – François Nars, Founder and Creative Director of NARS Cosmetics
Availability
U.S. Launch Date – Now at Sephora
UK Launch Date – March at Selfridges
International Launch Date – March 2017
Singapore Launch Date – March 2017
Japan Launch Date – 17 March 2017
NARS Spring 2017 Velvet Matte Lip Pencil Shade Extension
NARS Velvet Matte Lip Pencil – New Shades – $27.00 / £20.00
The Velvet Matte Lip Pencil provides seamless color that lasts for hours in a convenient applicator. It's formulated with unique silicones to ensure long-lasting color while emollients and vitamin E leave a creamy feel that will not dry out your lips. Its smooth, comfortable texture keeps the matte finish looking fresh all day.
This lip pencil now comes in an even more diverse range of unexpected shades that glide effortlessly onto your lips. Whether it's soft and neutral or bold and edgy, this lip pencil is ideal for making a lip statement. Its jumbo size provides the application of a lipstick with the convenience of a pencil, and the tapered end is perfect for lining, defining, and filling in lips.
Famous Red – bright pink coral
Unspoken – midnight blue
Do Me Baby – chestnut rose
Endangered Red – oxblood burgundy
Get Off – pink beige
Lonely Heart – chocolate brown
Pussy Control – lilac
Let's Go Crazy – vivid pink
Intriguing – rose pink
Dirty Mind – deep lilac
Enjoy more photos..