Hello beauties!
NARS re-launches its famous Orgasm makeup items, which have been best-sellers for years bringing them together this spring in the NARS Orgasm Collection. If you have missed any of these items now is your chance to repurchase them. It's surely nice to see all the Orgasm shades brought together under one collection.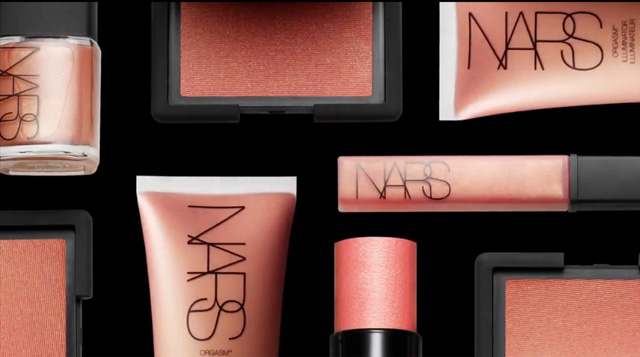 Availability
Now at Nordstrom and online @nordstrom.com
NARS Orgasm Collection for Spring 2014
Blush – $30.00
Multiple Stick – $39.00
A multi-purpose stick for eyes, cheeks, lips and body. Its unique, lightweight, cream-to-powder formula blends effortlessly to provide sheer allover color, shimmering accents, contours and dynamic highlights for all skin tones.
Illuminator – $30.00
Lip Gloss – $25.00
Nail Polish – $19.00
Enjoy  more photos…