Hello pretties!
I'm back with new photos for NARS Fall 2017 Collection. As I previously mentioned the brand comes out strong for fall 2017 with a lots of new products, like the Powermatte Lip Pigment (photos, info) but also with a new edition of its famous NARS Audacious Collection (more info on a new post).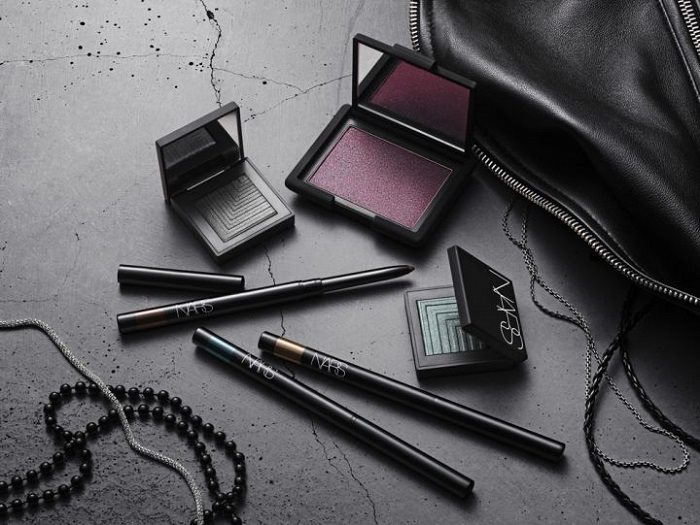 Availability
U.S. Launch Date – beginning August 2017 at NARS Cosmetics, Nordstrom
UK Launch Date – 1 August 2017 at Selfridges, Harrods
Japan Launch Date – 10 August 2017
NARS Fall 2017 Collection Photos
I just don't want to take up to much of your time so I hope you enjoy the following photos of some of the products featured in the first NARS Fall 2017 Makeup Collection.
There you have the Blissful Blush in a new and imited edition No.4067 a deep, dark pink along with, two NARS Dual-Intensity Eyeshadows in No.1949 Titania a beautiful metallic silver and No.1950 a deep green, both limited edition. There will also be three shades of NARS Kohliners in No.8231, No.8232, No.8233 with a creamy comfort formula that gives you that smooth line feel. One of the liners is named Sorento, a dark rusty brown shade.
UPDATE
TITANIA DUAL-INTENSITY EYEDSHADOW – £21.00 / €27.00
HYDRA DUAL-INTENSITY EYESHADOW – £21.00 / €27.00
SORRENTO KOHLINER – £21.00 / €21.00
NAXOS KOHLINER – £21.00 / €21.00
ALTIPLANO KOHLINER – £21.00 / €21.00
BLISSFUL BLUSH – £24.00 / €32.00
SHOP THIS POST
Enjoy more photos…