Hello beauties!
NARS announces its new Audacious Lipstick Collection which features the famous British actress Charlotte Rampling on the promo ad. The exclusive fall 2014 lipstick line will be released as part of NARS' 20th anniversary and will include around 40 shades grouped into color categories. The ad will appear starting 15 August 2014 so I will know more details as we get closer to the launch date but until then I'm giving you a first look at the new NARS Adacious Lipstick line right after the cut.
Availability
U.S. Launch Date – 1 September 2014 online @narscosmetics.com and Barneys (U.S.)
Japan Launch Date – 1 October 2014
International Launch Date – October 2014
NARS Audacious Lipstick Collection
Audacious Lipstick – New & Permanent – $32.00
Shades:
Angela – Pink orchid
Anita – Antique rose
Anna – Smokey rose
Annabella – Poppy red
Audrey – Red currant
Barbara – Tan rose
Bette – Bordeaux
Brigitte – Nude rose
Catherine – Sunny guava
Charlotte – Oxblood burgundy
Claudia – Cool pink
Deborah – Chestnut
Fanny – Rich berry
Geraldine – Tangerine
Grace – Bright pink coral
Greta – Wilda zalea
Jane – Terracotta rose
Janet – Deep magenta
Jeanne – Cherry red
Juliette – Pink coral
Lana – Vivid orange red
Leslie – Cherrywood
Liv – Deep aubergine
Marlene – Red brick
Michiyo – Shocking pink
Natalie – Flamingo
Olivia – Garnet
Raquel – Pink beige
Rita – Scarlet
Vera – Bright raspberry
Audacious Lipstick – Barneys Exclusives Shades
Carmen – Geranium
Dominique – Pink lilac
Ingrid – Merlot
Julie – Nude pink
Kelly – Coral hibiscus
Marisa – Warm pink
Sandra – Rosewood
Silvia – Radiant orchid
Vanessa – Mauve nude
Vivien – Red plum
Enjoy more photos…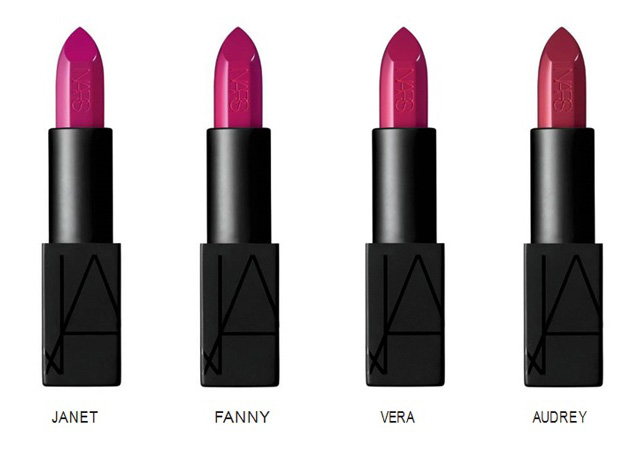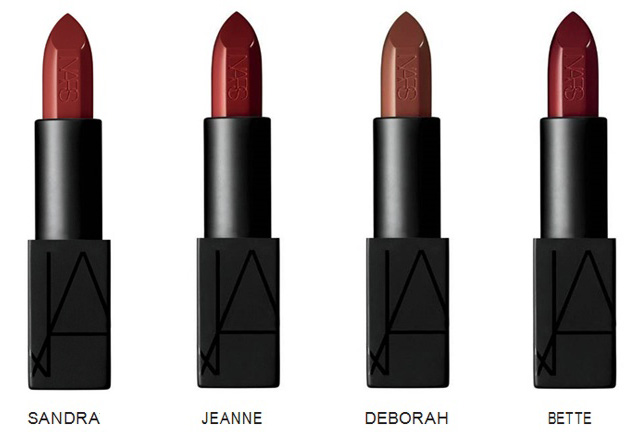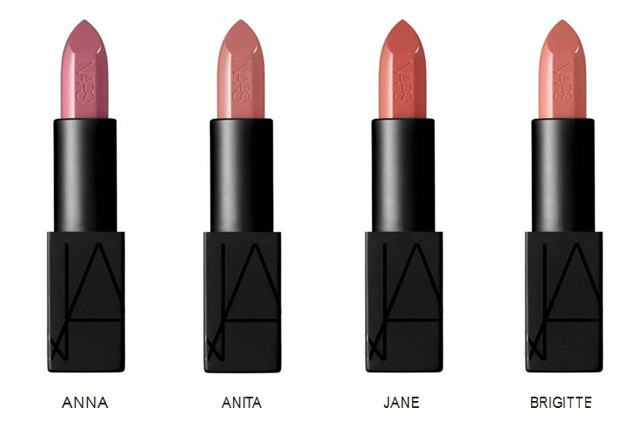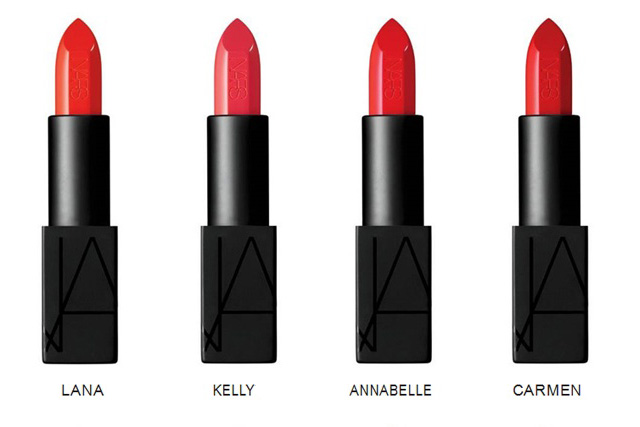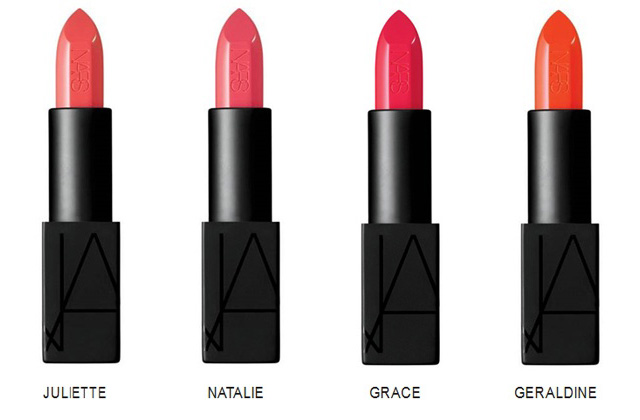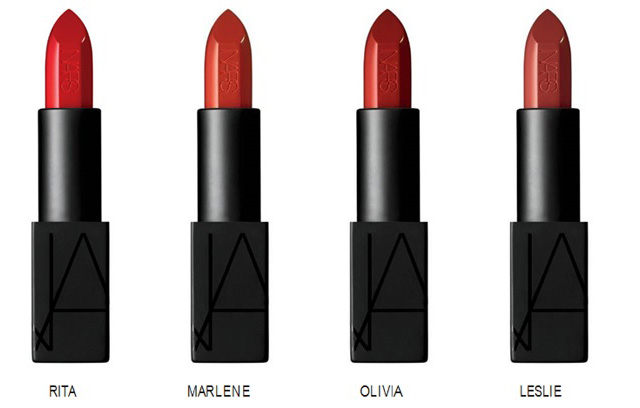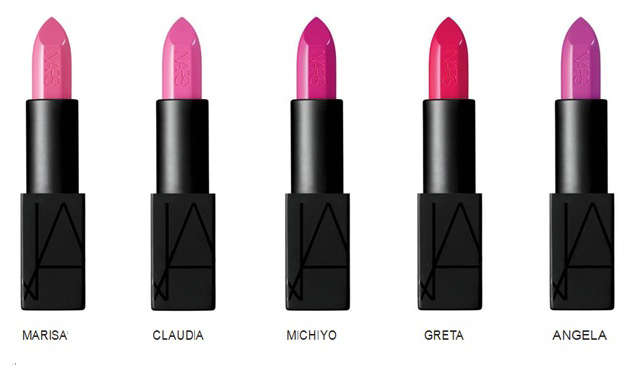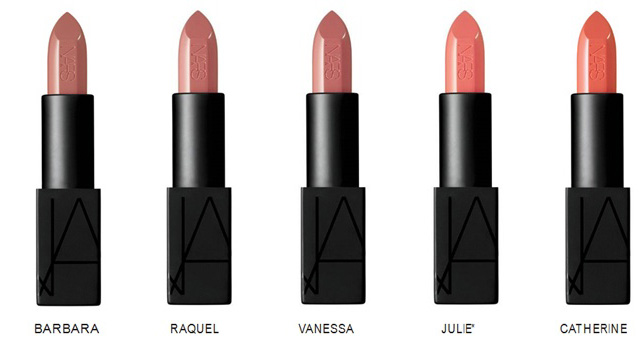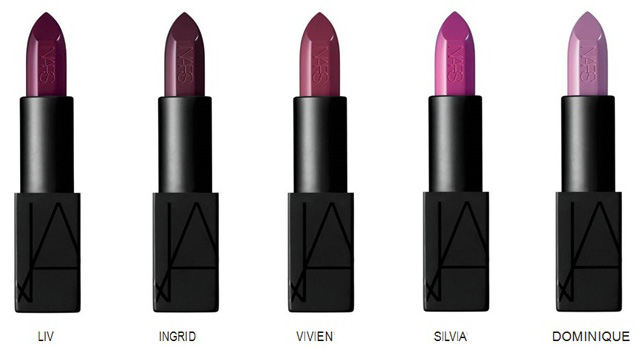 I will admit I'm a bit jealous on those who find their name in the list above as I would really wish to see what color my name would have taken. Is you name included in this collection? What shades will you be picking up?