Hello lovelies!
NARS Aquatic Glow Cushion Compact is just one of the newness of the fall 2017 season that I was telling you about the other day. I hope you didn't miss a first look at NARS Audacious Fall 2017 Collection (photos, info) as well as the new products launch as part of their first fall 2017 makeup collection (photos, info). It's surprisingly that NARS hasn't developed yet their own version of cushion foundation, but September definitely sees the launch for NARS Aquatic Glow Cushion Compact SPF 23 / PA ++.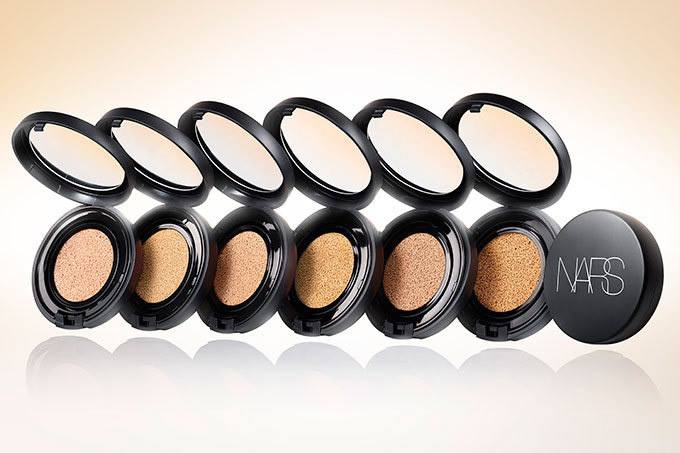 Availability
Japan Launch Date – 15 September 2017
NARS Aquatic Glow Cushion Compact Fall 2017
NARS Aquatic Glow Cushion Compact – New (Asia Exclusive)
It pains me to deliver such a sad news, that the long-awaited NARS cushion foundation was developed exclusively for Asia. It will be available in a range of six colors, from bright pink base to medium yellow-tone base, matching the light complexion of Asian Women. The new foundation gives you a natural and comfortable refreshing feel, with a weightless feel on your skin.
It provides a medium coverage while giving a lively and radiant aspect to your complexion. Thanks to its Light Reflecting Complex, found as well in NARS skincare line, it combines the effect of giving firmness while keeping the skin moisturized throughout the day. At the same time it protects the skin against drying, ultraviolet rays and dust from the air.
I'm always getting so jealous on Asia exclusive releases, so it's time to make new acquaintances that can help me obtain the products that I love. 🙂
Enjoy more photos…