Hello pretties!
The products from NARS 413 BLKR Spring 2017 Collection may not be news for some of you but the brand present this collection as exclusive to the opening of its free-standing boutique in Takashimaya Shopping Center (#B1-53) in Singapore. The products are currently available exclusively online and at NARS boutiques if you want to take a look.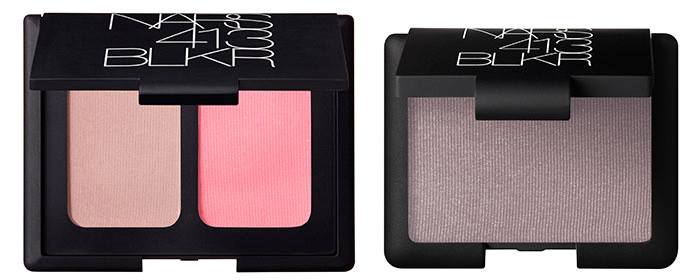 Availability
Singapore Launch Date – 16 February 2017 exclusively at Takashimaya S.C. New NARS Store
U.S. Launch Date – Now at NARS boutiques @narscosmetics.com
NARS 413 BLKR Spring 2017 Collection
413 BLRK Blush Duo – $42.00
Downtown inspired. Boldness required. A dynamic duo of sophisticated, shimmering cheek shades.
Pale Pink with Golden Shimmer / Bright Pink with Golden Sheen
413 BLRK Eyeshadow – $26.00
Luminous, light-reflecting powders for shading, highlighting and lining eyes. Highly pigmented, long-wearing, crease-resistant colors glide on smoothly and evenly and blend effortlessly. Can be applied sheer or layered for a more dramatic effect.
Dove Gray –  cool alternative to navy and black shades
413 BLRK Duo Eyeshadow – $36.00
Shimmering Amethyst / Black With Red Pearl
413 BLRK Lipstick – $28.00
413 BLRK Pure Matte Lipstick – $28.00
413 BLRK Velvet Matte Lip Pencil – $27.00
413 BLRK Multiple – $39.00
413 BLRK Nail Polish – $20.00
Enjoy more photos…