Hello beauties!
MustaeV Smoke Eye Shadow has recently joined my MustaeV 24 Eye Shadow Palette (review, photos) and it happy to have joined the family, occupying a special place as it is the only dark brown with a matte finish. I got MustaeV Smoke as a single eye shadow but I easily depot it (under 10 seconds) to place it in my palette along with the other MustaeV shadows.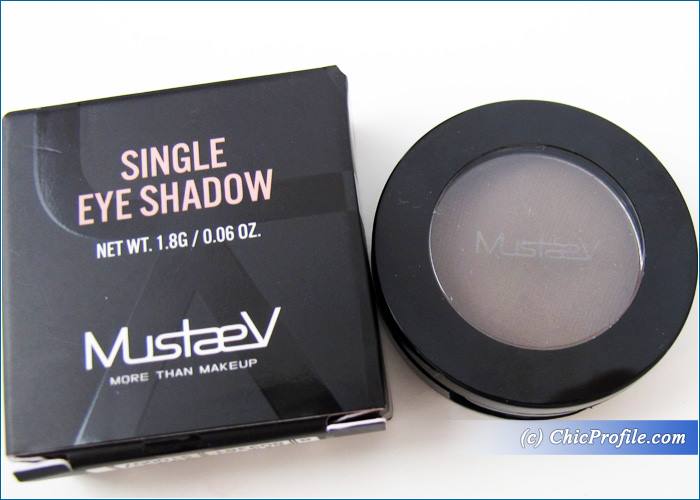 Where to buy:
U.S. & Worldwide – @mustaevusa.com (15% Discount using discount code: chicprofile), @mustaev.co.kr (International Shipping)
MustaeV Smoke Eyeshadow ($13.00 for 1.8 g / 0.06 oz) is a deep, rich brown with a matte finish. It has an amazing color payoff, being intense and opaque in one swipe, even when swatched dry and without an eyeshadow primer.
It has a super fine, smooth and silky texture (a real pleasure to feel it when swatching and applying the product) which feels lightweight on the skin. The texture is matte so I totally recommended to those who have hooded lids, just like me, as you know matte finish eyeshadows are ideal because they will not emphasize the lid.
The formula is not powdery, doesn't feel dry, on the contrary its sebum control powder absorbs sebum and assists with maintaining a hydrating feel. The color adheres well onto the lid, without any fall-out, blends easily and doesn't crease or look uneven.
The color is very dense, so I like to use it for a dark smokey eye look or applied on the outer corner of my eye, to intensify or darken the area for a more dramatic, mysterious look.
The formula is also long-lasting, as I had about 10 hours wear (without primer) before I noticed the color was starting to fade.
I'm trying to put together a brown eyeshadow collections in matte finishes so MustaeV Smoke will definitely be a part of it. Besides wearing pink and purples, you know that brown, nude and golds are the ones I reach for so often.
I'll be posting soon a makeup tutorial where you'll see me wearing this color along with other MustaeV eyeshadows so keep on eye on my blog.
Enjoy more photos…