Hello beauties!
After testing, playing and wearing MustaeV Odd Pink Face Architect Powder (Blush) for almost two weeks is time to give you my review. I've received this item along with other MustaeV makeup products (preview, swatches, photos) that I showed you a previous article and that I'll be reviewing separately in the upcoming days. Even though Odd Pink is officially named a face powder it's actually a blush which gives your cheeks vitaly and a glow finish. MustaeV will also coming up with a new shade soon, named Floral Glow, a warm apricot pink more suitable for warmer tones.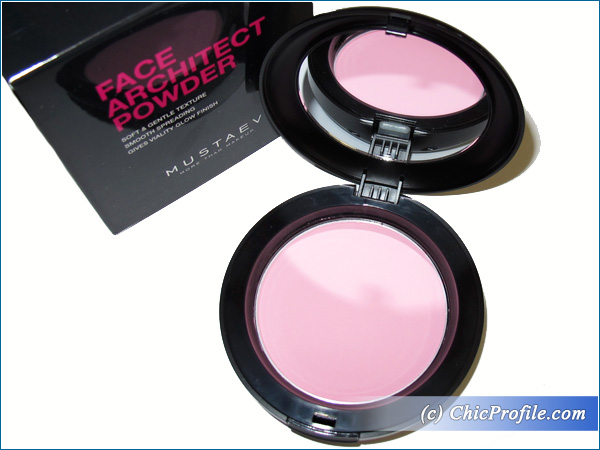 Availability
Now @mustaevusa.com (15% Discount using discount code: chicprofile) (International Shipping)
MustaeV Odd Pink Face Architect Powder ($25.00 for 9 g) is a light medium cool violet pink with blue undertones. This shade looks wonderful on light to medium cooler skin tones. It's a really beautiful fresh looking shade that can be applied with a blush brush in a light layer for a natural pop of color on the cheeks but it also be built up for a more intense look.
I always apply Odd Pink with my MustaeV V31 Blush Brush (review/ photos) which allows be to apply it a soft, very light natural shade as I have a fair skin color. I've been playing with this blush almost everyday and even though I do own quite a few blushes I have to say since I first swatched and applied Odd Pink, it has become my go to blush. I really don't know where to start because I love everything about it and for me it was totally and honestly love at first touch/ swatch.
I've always loved a soft gently cool toned pink shade on my cheeks, something that will look natural but yet fresh and with a gentle pop of color and Odd Pink is just perfect. In the first few days I've been swatching this shade a couple of times a day just because I couldn't get enough of its texture, it's unbelievably soft and gently, very smooth and velvety. I don't know if there's such a thing of becoming addictive of swatching products but I believe this is what really happened to me when I met this product. I feel like I'm touching a soft silk everytime I swach Odd Pink. It has an amazing texture, like nothing I've ever swatched so far and I honestly can't compare it to any other blush out there.
Once applied on the skin it give a nice semi matte finish with a natural glow and can be easily buildable for a more intense color. The soft texture powder keeps the skin from feeling dry and it's perfect for those with oily or combination skin types like mine because the sebum control powder keeps the makeup fresh due to the absorbing Fiji powder.
It's applied evenly and smoothly without any fall out and last throughout the day without starting to shine or fade. After 8 hours wear the color look lively and fresh but I have to admit I did not wear/ test it for more than 8 hours.
I can't wait to try out the new peachy shade MustaeV will be launching soon as I really like this product, texture and how it wears on my cheeks, especially the soft matte texture and natural glow.
The packaging is simply, classy and very easy to use as the blush comes in a black matte compact that snaps shut and has a mirror included for retouching your  makeup. It contains 9 g of product which is a lot more than a MAC Blush which has 6 g, not to mention the texture of MustaeV blush is more gentle and velvety.
Enjoy more photos…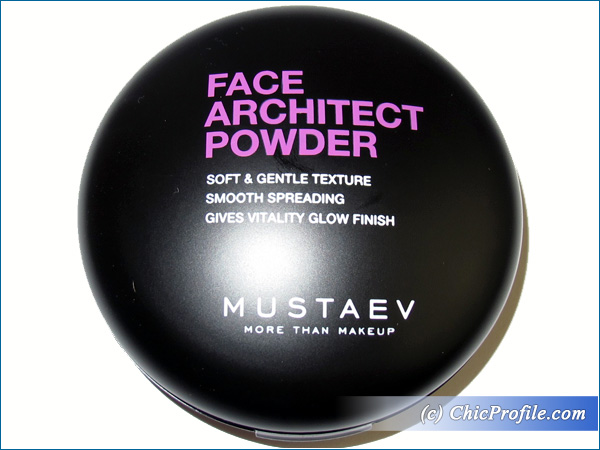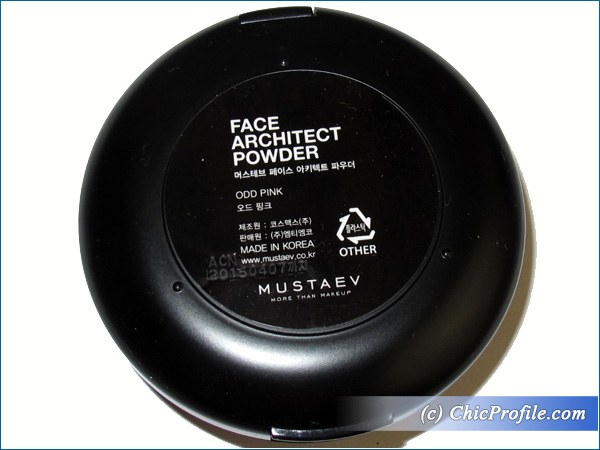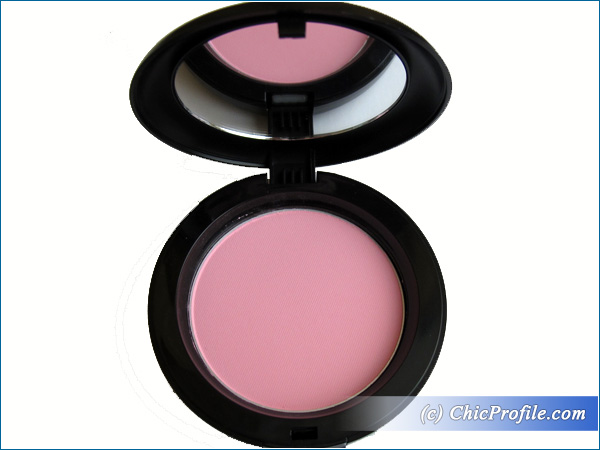 MustaeV Odd Pink Face Architect Powder (Blush)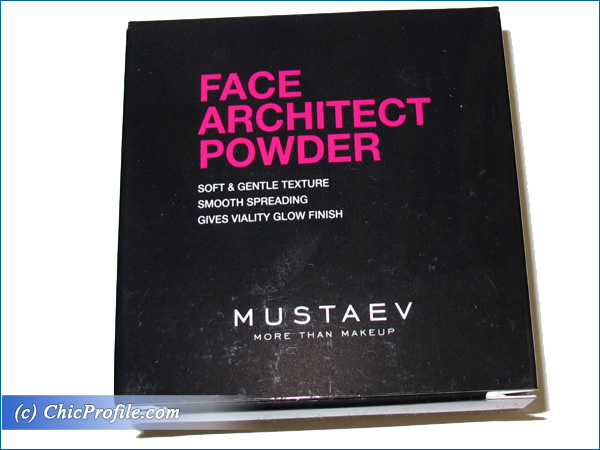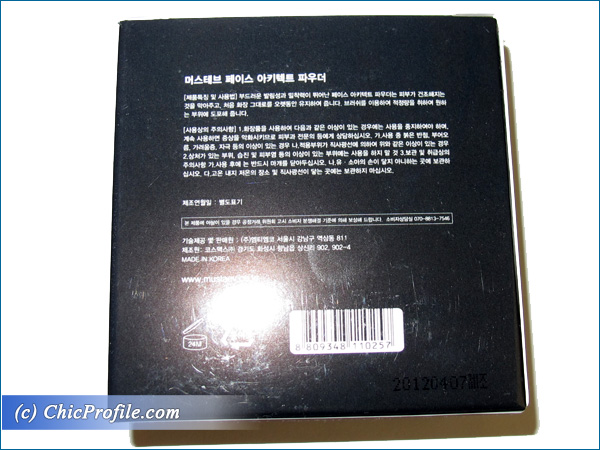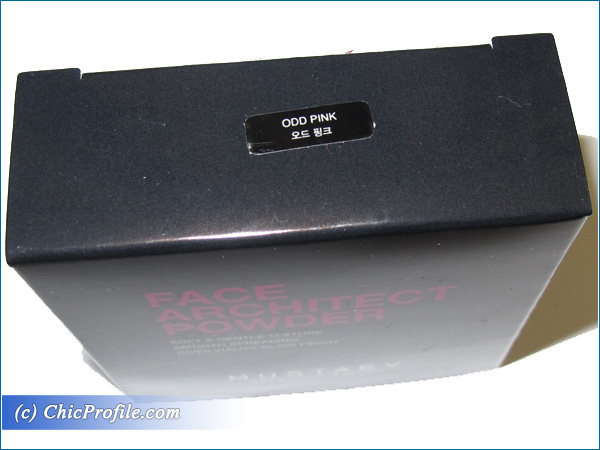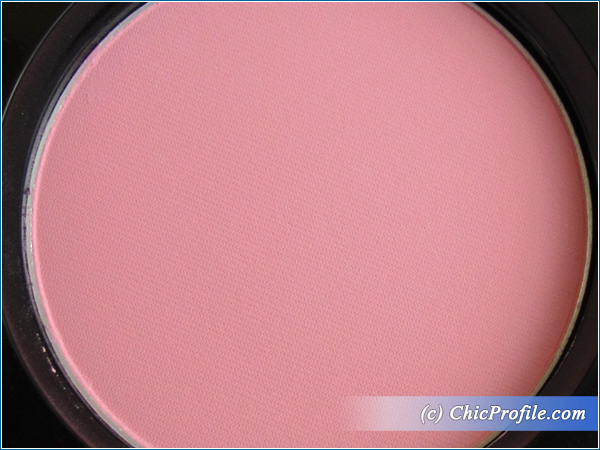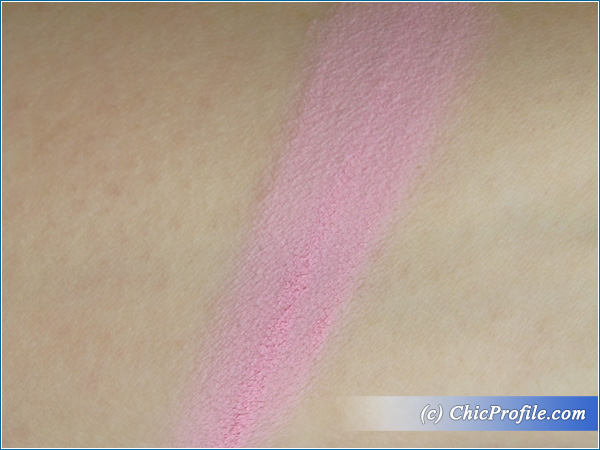 MustaeV Odd Pink Face Architect Powder (Blush) Swatch
I hope you enjoyed this review and find it helpful and if you have tried or heard about MustaeV products please let me know by posting in the comments bellow.