Hello beauties!
We are in the middle of spring now so trying out, playing and testing new eyeshadow colors that will give us that fresh, innocent and soft look is always fun and challenging. The other week I received from MustaeV three new Single Eye Shadows ($13.00 for 1.8 g /0.06 oz) in Dazzle, Blooming Peach and Wish Me Luck along with their Maxi Volume Mascara that I'm wearing right now. If you haven't tried MustaeV products yet I totally recommend them and the first product that you should start with should be definitely an eyeshadow as MustaeV offers 61 single eye shadow colors in matte, glitter and pearly finishes. I already have a small collection of these must-have items and its getting bigger with each month so trust me when I say each one of them is easily blendable, has an intense pigmentation, great adherence and a crease-free, long-lasting wear. You can check out my MustaeV eyeshadow reviews and convince yourself or even better you can watch how they look in combination with other shades in some of my makeup looks.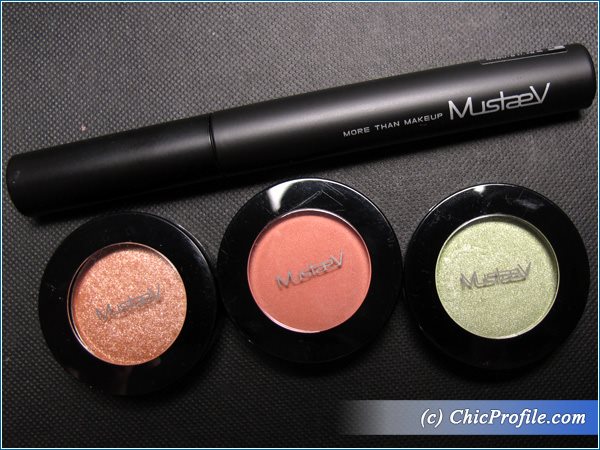 Availability
U.S. and International – Now @mustaevusa.com (15% Discount using discount code: chicprofile), @mustaev.co.kr
I'll be reviewing each one of these babies separately like I always like to do but I couldn't resist showing you a quick preview with swatches and some photos. These shades are so fresh and spring-like looking, definitely worth trying on and playing with them. I just swatched them earlier and I'm really impressed by the buttery formula of MustaeV #309 Blooming Peach eyeshadow as it feels so incredibly smooth and velvety and it adheres so well on the skin even without a primer. I never thought I would say that a soft coral eyeshadow has got my attention but this one surely has and I will wear it tomorrow along with the other two colors in a new spring makeup look.
MustaeV #119 Wish Me Luck eyeshadow is a light luminous yellow-green with a pearl finish that looks so intense and pigmented as I would dare to say it goes towards a metallic finish.. This color is definitely meant to be worn in the spring and I can't wait to see how well it performs along the others.
MustaeV #210 Dazzle eyeshadow is a beautiful soft and luminous golden peach with a glitter finish. This shade will look lovely on everyone regarding their eye color or skin tone and can give that beautiful soft and natural look but with a twist of sparkle.
As you might have noticed I don't talk so much about mascaras as I rarely find one that impress me so much so when I received MustaeV Maxi Volume Mascara ($18.00) and saw its tiny want and brush I didn't think much of it. Well that was until the first application and I will tell you everything about it in my upcoming review. I don't have so many favorites when it comes to mascara so over the years as a cheap drugstores mascara version I used L'Oreal Voluminous Carbon Black, for well defined, curved lashes and a new type of application I favorite Senna Voluptulash Mascara (review, photos) and for a natural every day look my go-to mascara was MAC Plush Lash. Well for the past week my new MustaeV Maxi Volume totally replaced my old time daily option that was MAC Plush Lash and manages to do even more than that. I shall return with photos that will prove everything in a review later next week.
I don't know how it happens but MustaeV is one of those brands that simply doesn't allow me to throw in a negative opinion about its products as they always seem to deliver high quality makeup products. With them the only problem has always been my preference in colors but even though if there were shades that I personally rarely use, I could never doubt their quality. They  pay so much attention to details and this time they inserted a quick note in each eyeshadow packaging that reveals ingredients and other products' details. Just the other day I was telling you about a small packaging detail I noticed at my new MustaeV Silky Cotton Loose Powder (review, photos) that meant the world to me. So far my explanation for MustaeV has been simple…MustaeV more than makeup.
Enjoy more photos…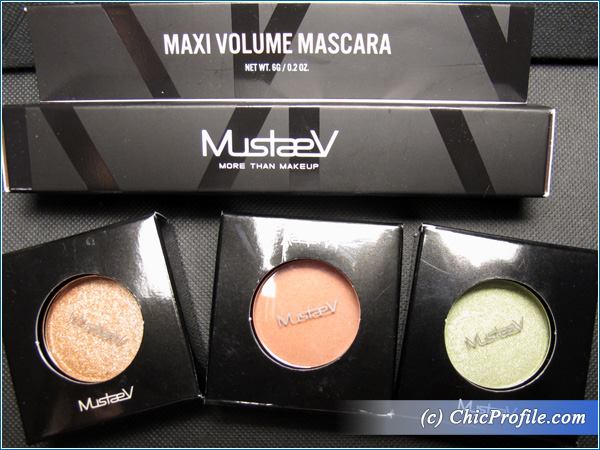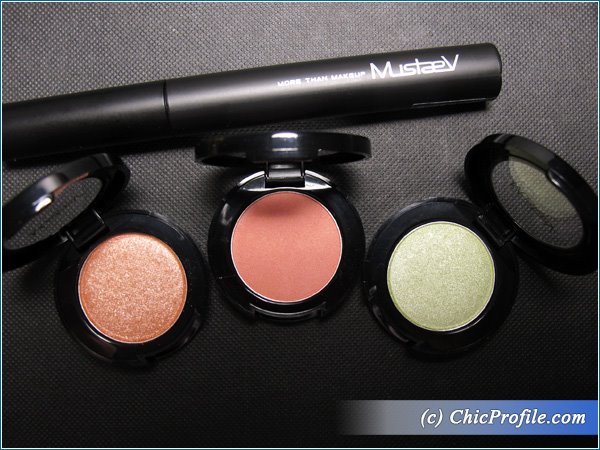 From right to left: Dazzle, Blooming Peach, Wish Me Luck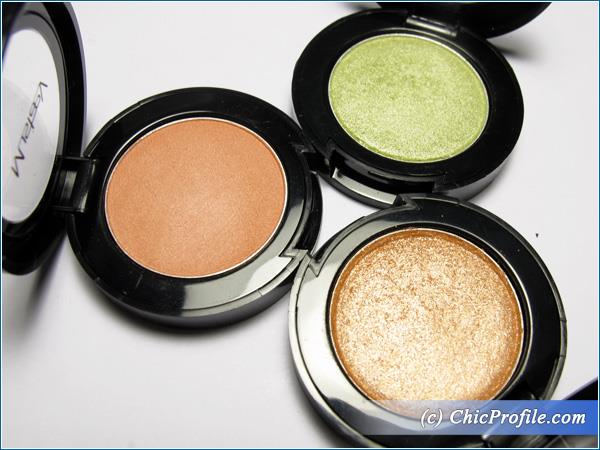 From right to left swatches : Dazzle, Blooming Peach, Wish Me Luck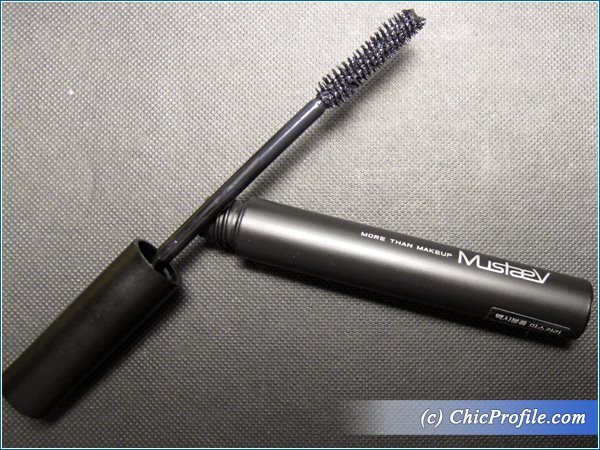 MustaeV Maxi Volume Mascara Brush