Hello beauties!
Over the past few days I've played with my new MustaeV makeup products (photos, swatches) and today I want to tell you more about Flushed Eyeshadow. If you are not familar with MustaeV then you should know it's a makeup artist brand from Korea and this makes it similar with MAC Cosmetics. I'm new to this brand myself so I'm really looking forward to hearing your thoughts and experience if you've already tried MustaeV products so far.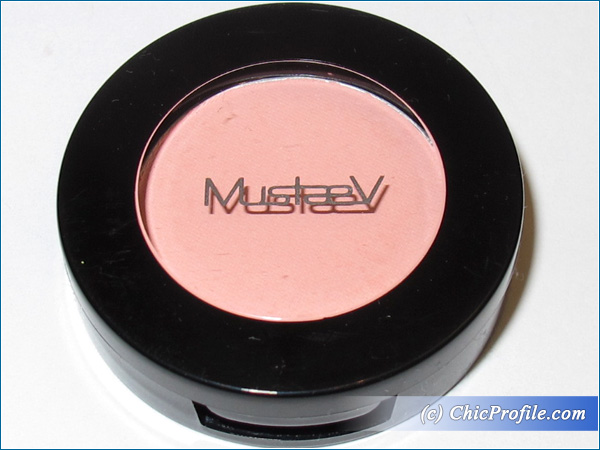 Availability
Now @mustaevusa.com (15% Discount using discount code: chicprofile), @mustaev.co.kr
MustaeV Flushed Eyeshadow ($13.00 for 1.8 g) is a light pink with hints of coral and a soft matte finish without shimmer. This is truly a feminine and flirty shade which can be used on a daily basis for a natural, fresh and girl makeup look. It has a good color payoff and it looks more intense applied over an eyeshadow primer.
The texture is light, smooth and just a bit powdery. MustaeV Flushed it's easily applied on the lids, providing a good adherence and being easily blendable. I tested this shade on my oily eyelids with a primer and the color is indeed long wearing, looking natural and still vibrant even after 6 hours. It doesn't smudge or crease and the only exception that I noticed while testing Flushed eye shadow was when I applied it directly over NYX Milk Jumbo Eye Pencil as I did noticed a bit of creasing after 7 hours.
The packaging is classic and simple but yet stylish as each eyeshadow comes in a small plastic rounded case with a transparent lid that snap shut. On the case as well as on the black boxes that comes with it all the details except the shade's name are written in Korean so unless you know the language that's a downsize for the rest of us.
I would really see this color on different skin tones and colors as it is a very wearable, natural and feminine shade, easy to pair with other eyeshadow colors and different textures. I will post on the upcoming days several makeup looks where I've used Flushed so if you want to see how it looks combined with other eyeshadow keep checking Chicprofile for updates.
Enjoy more photos…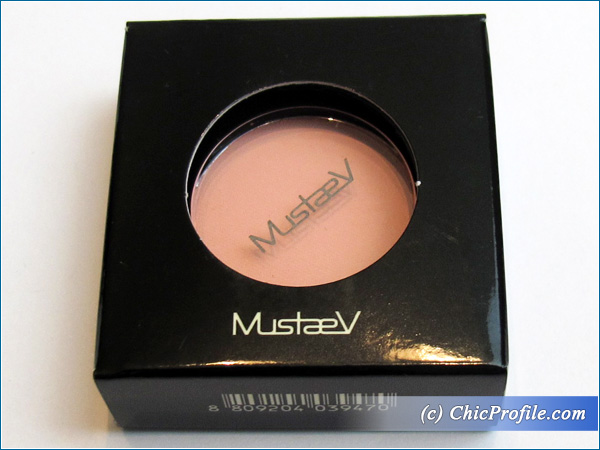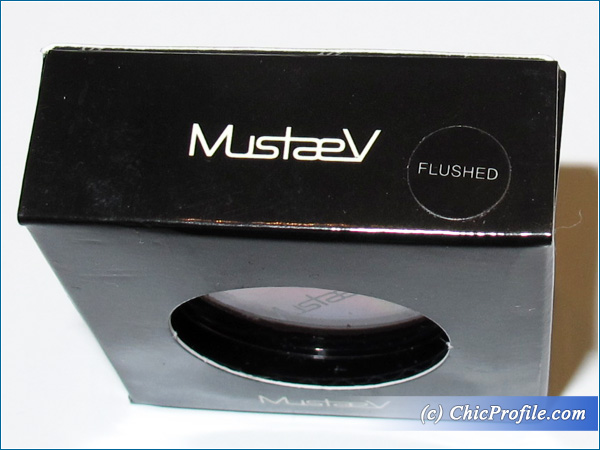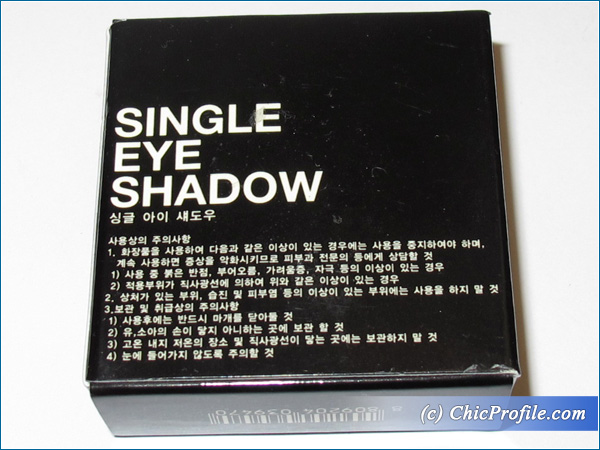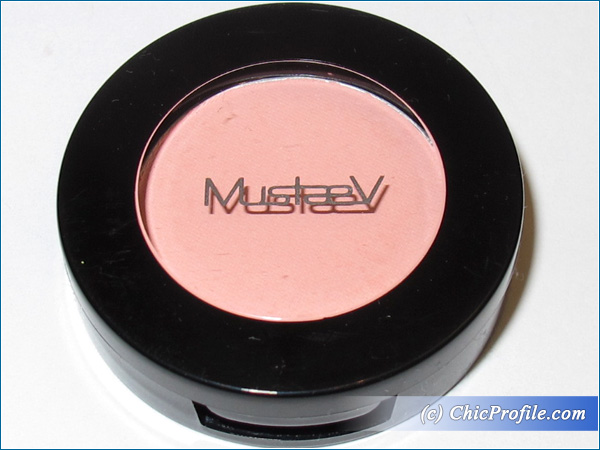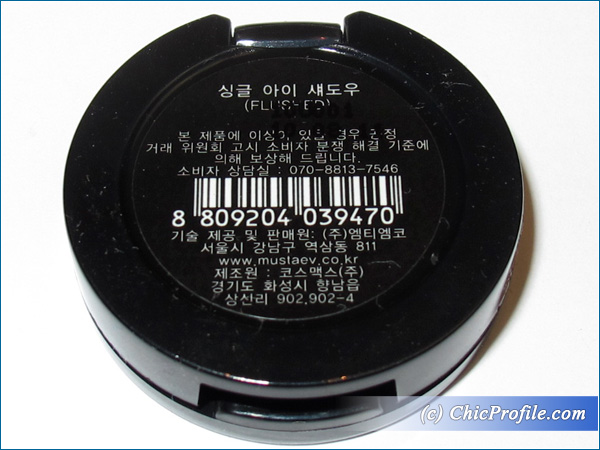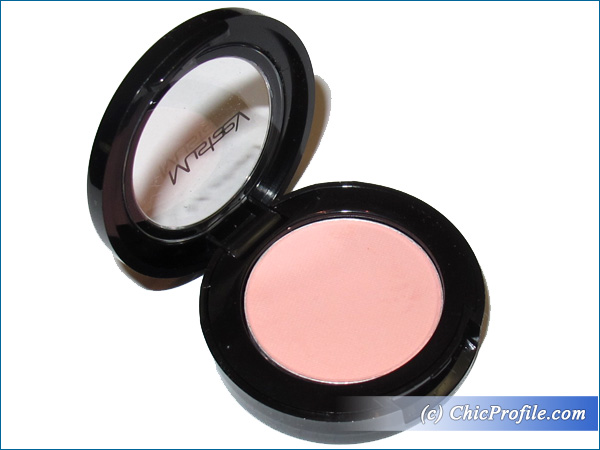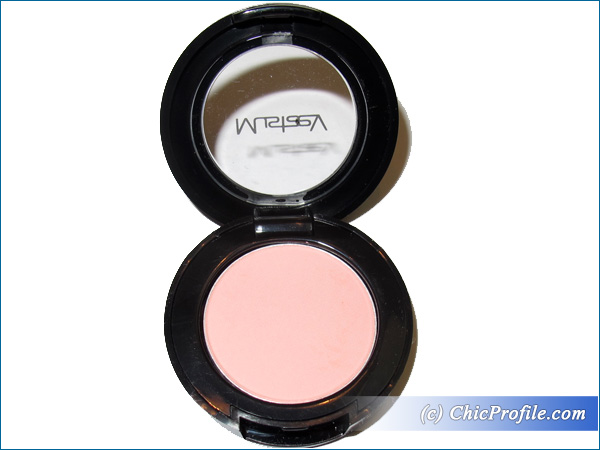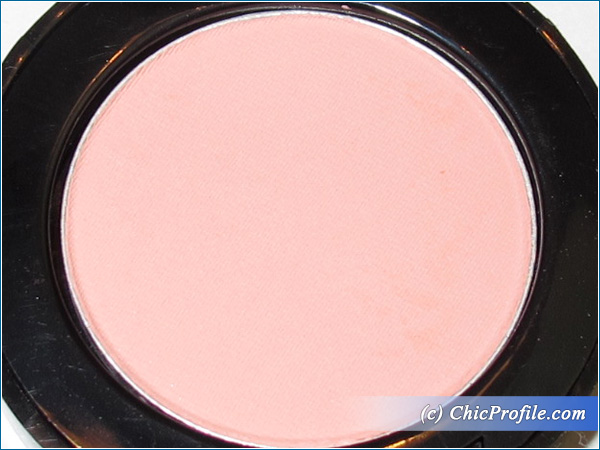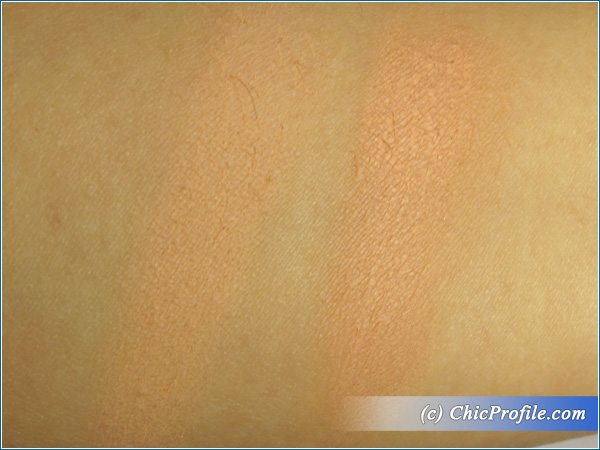 LEFT: without primer – RIGHT: over an eyeshadow primer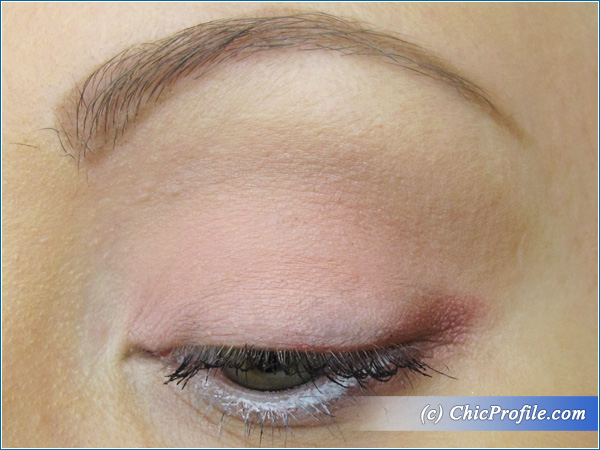 Wearing MustaeV Flushed Eyeshadow on the lid