Hello lovelies!
Depending on the look and shade of shadow we are wearing it can change our mood. Dramatic deep intense eyes can provide a feeling and look that's sexy and sultry. Natural shades can exude confidence and sophistication. What's your mood, charismatic, flirty or glamorous? Let MustaeV help you achieve your new look. From neutral shades to show stopping color, you'll find what you're looking for with MustaeV.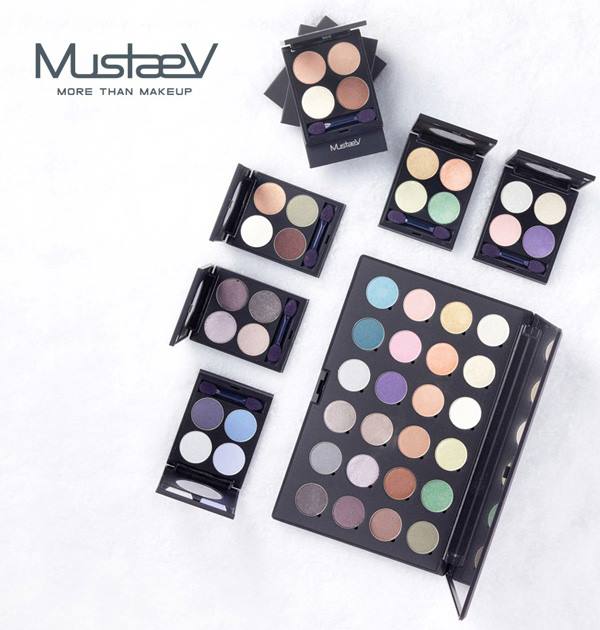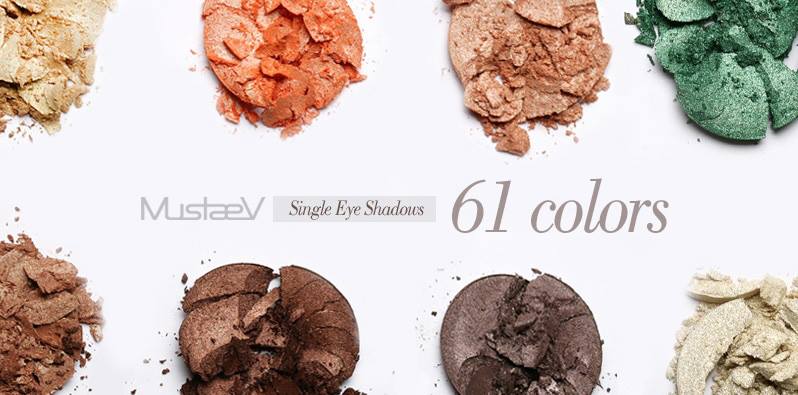 Let's take a look at the features of MustaeV eye shadow.
Sensuous Color– Versatile color for creating various looks. Perfect for daily makeup or more dramatic intense looks.
High Pigmentation– With a single application, the true color lasts long without smudging or creasing.
Silky Texture– Soft creamy textured powder that keeps the eyes feeling hydrated and fresh without any dryness.
Practical Portability– The shadow is in a small, lightweight container that is convenient for travel or carrying in your makeup bag.
MustaeV offers eye shadow in 61 shades and 3 different textures to meet your personal preference and needs. Not sure what you're looking for? MustaeV has recommendations to help you find the perfect shade.
What is Personal Color?
Personal Color is the process of determining the colors that best suit an individual's natural coloring.
The color system helps you determine your natural color tone taking into consideration your skin tone, hair & eye color, so that all colors you wear harmonize with your tone.  When the colors all harmonize, you will look radiant, healthy and fabulous!
The combination of the base and brightness of a color gives you your season. Winter and summer are cool seasons while spring and autumn are warm.
Finding colors that are most flattering for you by taking into consideration your skin tone, hair and eye color.
Colors are divided into two categories, warm and cool along with four seasons' spring, summer, autumn, and winter.
MustaeV has recommendations to help you find the perfect shade. Below is our Personal Color Image classification that will guide you to find colors that will enhance your eyes.
Determine your hair and eye color along with your skin tone to determine your season and find shadows to compliment you.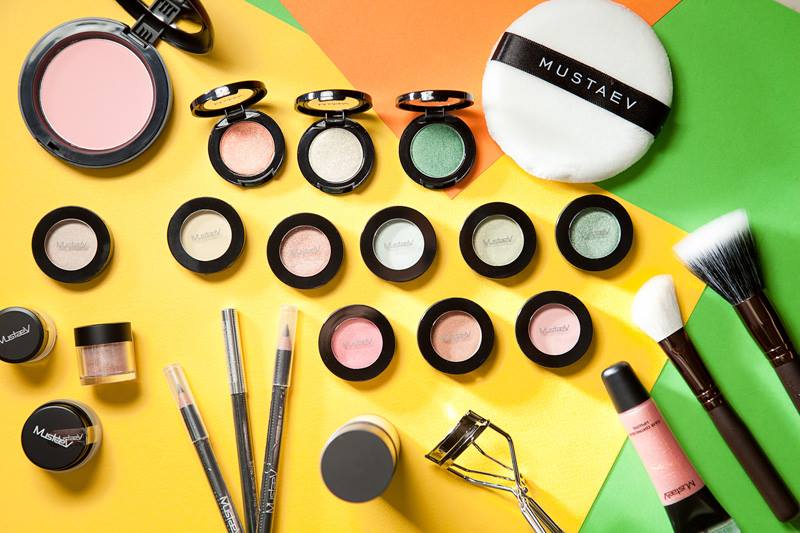 Spring
Spring is a warm tone. Individuals of this complexion have subtle golden undertones and usually have very pale skin that may appear cool but is more of a warm pink like a peachy tone. Springs have very clear, light blue to green colored eyes or even hazel to sparkling brown eyes. Their hair is usually deep golden to strawberry to light blonde or auburn to coppery red. Those with dark to medium brown hair that fall in this category generally have golden or reddish highlights.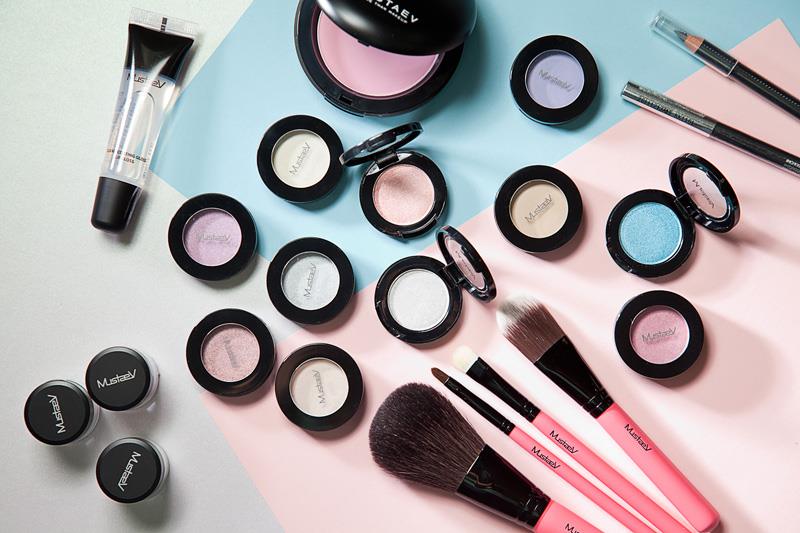 Summer
Summer is a cool tone and individuals who fall in this category have pink undertones. Summers range from natural blondes to fair skinned brunettes with light eyes.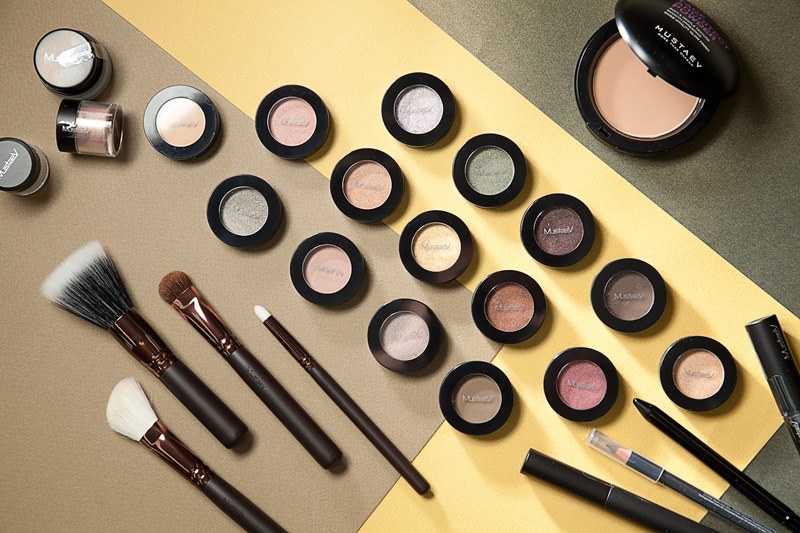 Autumn
Autumn is a warm tone and individuals with this complexion have a golden undertone in their skin. Several strawberry blondes, brunettes and redheads with deep, earth tone shades for their eyes fall into this category. Some autumns may even have golden blonde or black hair.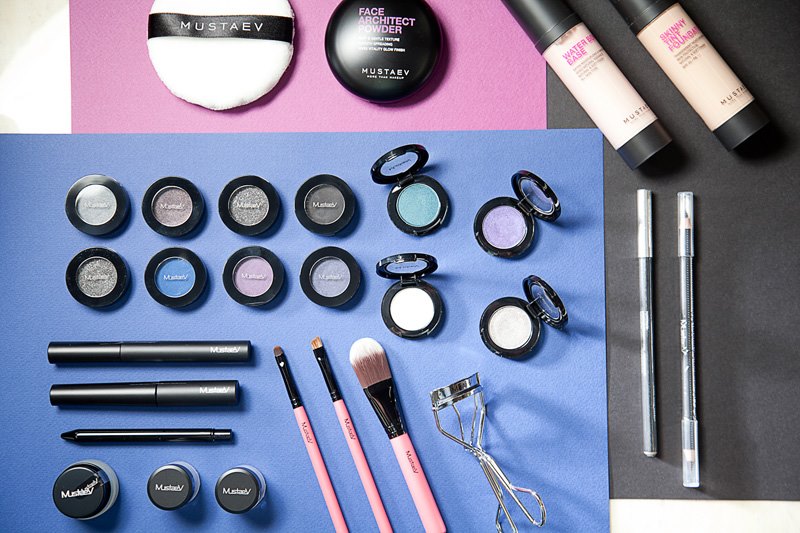 Winter
Winter is a cool tone. Individuals with winter complexions have pink or blue undertones. Skin can range from porcelain white to darker skin tones. Winters are commonly brunettes with deep colored eyes. In some instances winters can have blonde hair but the tone will be cool and almost white.
MustaeV has separated the eye shadow shades into four categories, Spring, Autumn, Summer and Winter making picking a shadow to enhance your eyes simple.
MustaeV eye shadows are offered in three textures that provide intense pigmentation, good adherence and a crease-free, long-lasting wear.
Matte Texture – A velvety matte textured eye shadow with dense color that is easily blended.
Pearl Texture – A silky textured shadow with satin pearl particles that provide a soft, shimmering sheen.
Glitter Texture – A silky textured shadow with shimmering micro-sized pearl glitter particles that provides a sparkling luster.
Yellow represents spring shades / Blue represents summer shades / Red represents autumn shades / Purple represents winter shades.
MPG M represents matte texture / P represents pearl texture / G represents glitter texture.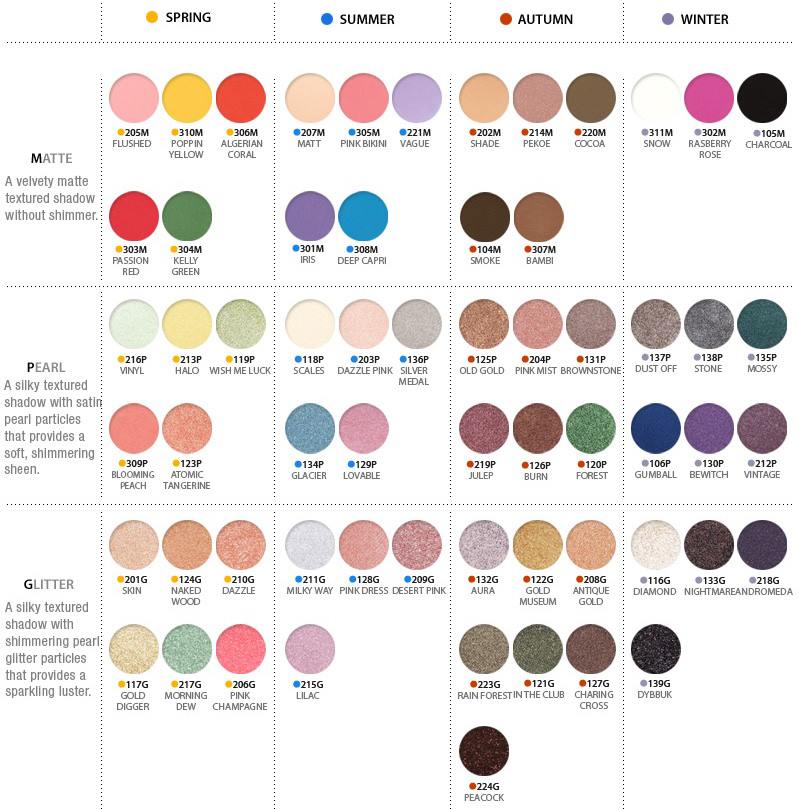 Each eye shadow shade is coded with a number, season and texture.
The small circles codes represent the season (•Spring / •Summer / •Fall / •Winter) and the number represents the shade number (ex: OOO) and the initials M, P & G represents the texture (M for Matte / P for Pearl / G for Glitter).
For instance, the first appearing shade that appears on the Personal Color Image is •205M Flushed.
The yellow circle represents spring, 205 represents the shade number and the M represents the matte texture.
MustaeV is dedicated to ensuring you find the perfect shades that are most flattering for you. Let MustaeV help you achieve your new look. Trust the power of eye shadow and show off those stunning eyes!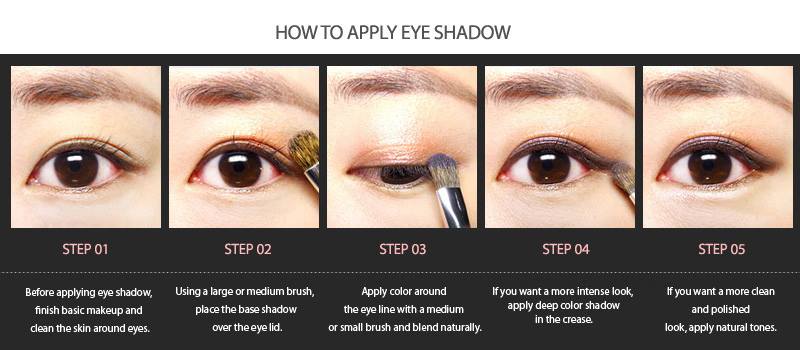 Using the proper eye shadow brushes will help you achieve a flawless application. See MustaeV's eye shadow brush selections to help you find the perfect brushes to suit your makeup needs.
Tired of looking at your makeup collection and seeing you have products that you purchased but never used because the colors are not right for you?
Let MustaeV's Personal Color Image help you find the perfect shades that are most flattering for you and never experience a drawer full of unused makeup again.
MustaeV Products are currently available online @mustaevusa.com  (world wide shipping) (15% Discount using code: chicprofile)