Hello beauties!
Over the past I've been enjoying the gorgeous shade of MustaeV Dazzle eyeshadow, one of the four new MustaeV spring 2015 makeup products (swatches, photos) that I recently received. I'm already familiar with MustaeV eyeshadows and their formulas and I'm hoping to increase my collection as I've slowly but surely became of fan of this brand. I've already posted a new MustaeV Spring 2015 Makeup Look using Dazzle eyeshadow and another two of their shades so go check it out if want.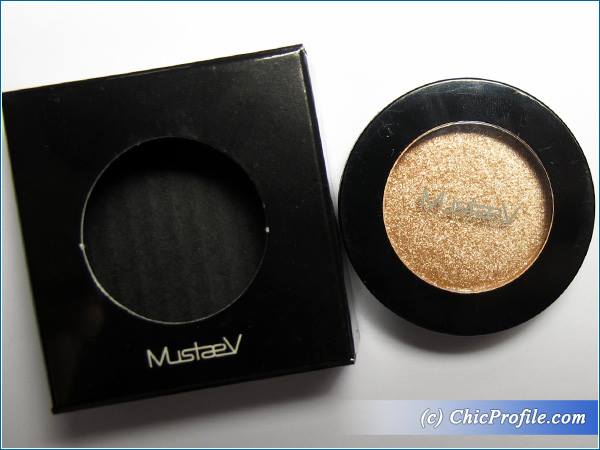 Availability
International – @mustaevusa.com (15% Discount using discount code: chicprofile), @mustaev.co.kr (International Shipping)
MustaeV Dazzle Eyeshadow ($13.00 for 1.8 g) is described by the brand as a soft golden peach shadow infused with radiant glitter that provides a velvety smooth application. I see it as a light golden peachy pink glitter with undertones and a super intense pearl finish. This shade is very luminous and warm and has a super silky texture that feels incredibly smooth when I swatched it with my fingers or apply it on the eyelid with a brush.
What I love most about MustaeV Dazzle Eyeshadow is this gorgeous pearl glitter effect that is so intense and provides a sparkling luster and intense pigmentation even without an eyeshadow base or primer. Like all the other MustaeV eyeshadows, Dazzle has a good adherence it is crease-free and long lasting. It applies smoothly and evenly, looking very pigmented and without having any fall-out even though it has glitter particles. It blends easily and can be used all over the lid or just on the inner corner to add luminosity and I believe it is the perfect eyeshadow that will complement any eye color.
I had more than 8 hours wear with its formula without creasing or fading and I've tested this shade for several days in different makeup looks that I will be posting shortly. I truly appreciate this pearly glitter finish as it not only gives a pop of color or luminosity but shades like this can be used in so many makeup looks, day time appropriate or something more sophisticated for a party or club just like I used MustaeV Old Gold Eyeshadow (review, swatches, photos) in this Black and Gold Makeup (makeup tutorial) .
Enjoy more photos…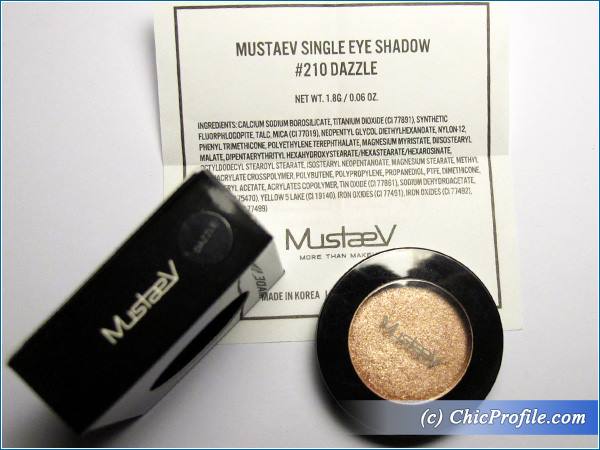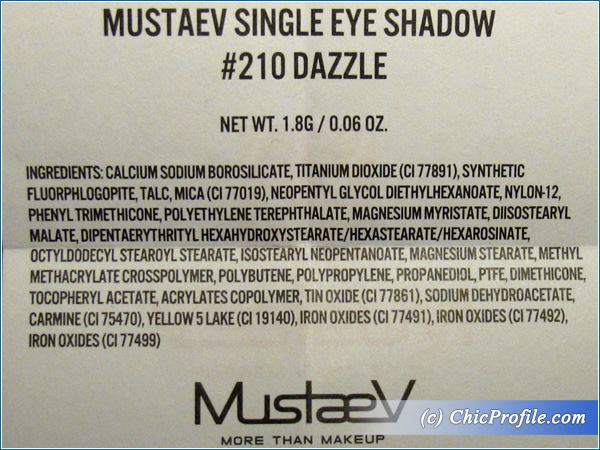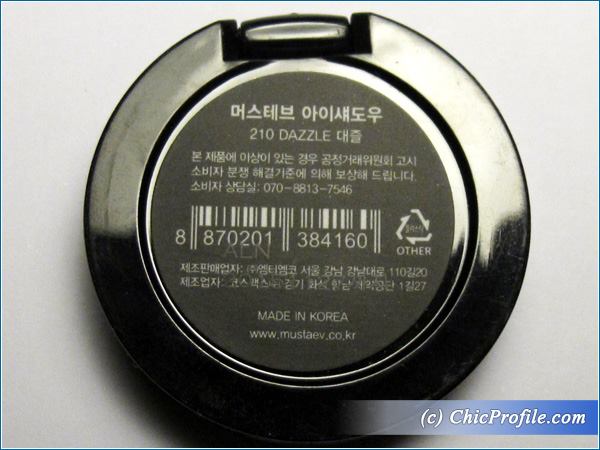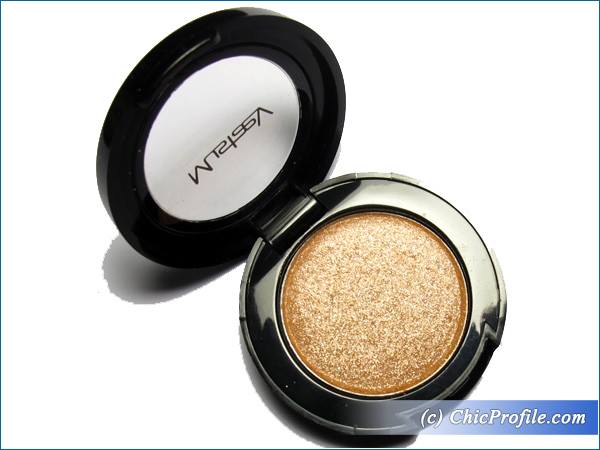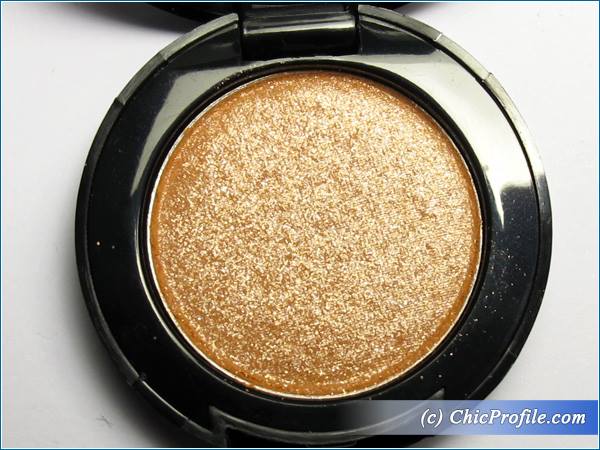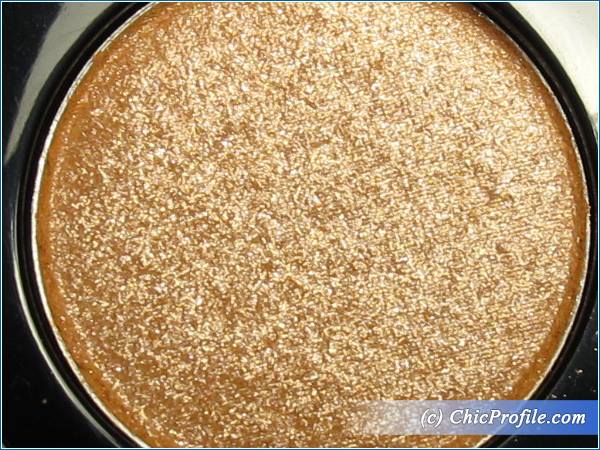 MustaeV Dazzle Eyeshadow Swatch (without eyeshadow primer / base)