Hello sweeties!
You have to check out the brand new Makeup Academy Luxe Glitter Nail Polishes that just become available. I'm talking about an addition of new six shades of glitter polish. Any nail polish addict should take a couple of minutes and take a closer look at these nail beauties.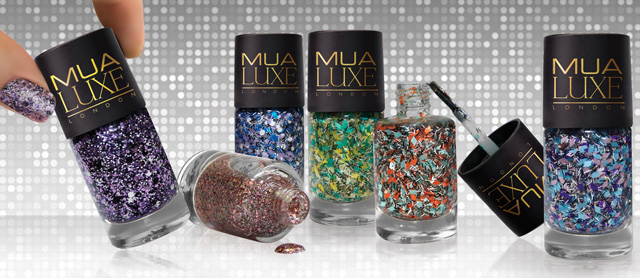 Availability
Now at Superdrug and online @muastore.co.uk, @superdrug.com
MUA Luxe Glitter Nail Polish – New Shades – £3.00
Laila
Luna
Nixie
Odile
Pixie
Tatiana
You can apply these directly on your nails after you did your base coat or you can pair them up with any of your favorite nail colors to create endless combinations of colors and effects.
Enjoy more photos…